A tough regular-season schedule continues to help the Anna Rockets during the postseason. Fifth-seeded Anna drew from that experience to knock off No. 1 Bethel in a back-and-forth battle on Saturday night, 33-29.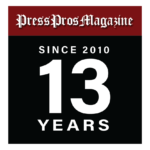 DAYTON, Ohio – When you play a girls basketball schedule similar to the one the Anna Rockets did this regular season, the losses can start to add up … especially in a "rebuilding year" as first-year coach Randy Huber was told he was facing.
That's okay. Those tough losses and tough lessons can add up to something else … post-season success.
The fifth-seeded Anna Rockets – a team that finished fourth in the always competitive Shelby County Athletic League – remained alive in the Division III tournament with another upset win, this one a 33-29 victory against the top-seeded Bethel Bees at Northridge High School.
Both teams were locked in a tug-of-war the final 3:30 that included missed opportunities, defensive stops and turnovers from both sides. Anna delivered the final basket with 1:23 remaining on junior Brenna Cobb's three-pointer for the 32-29 lead.
In the final minute:
Bethel missed a three-pointer and a put-back attempt on the rebound
Anna was forced into a turnover (44 seconds left)
Bethel turned the ball back over, and Anna immediately did the same (30 seconds)
Bethel was called for an offensive foul in the lane (22 seconds)
Anna turned the ball over on a 5-second violation on the inbound attempt (22 seconds)
Bethel missed a three-pointer and the rebound was called a jump ball in favor of Bethel (10 seconds)
Bethel's final three-point attempt bounced off the rim … and into Anna's hands (1 second)
Anna senior Taylor Poeppelman hit the first of two free throws to seal the win
"They were calmer than I was," Huber said of defending Bethel's attempts to tie. "I was starting to get a little excited there. We work on those things in practice. Understanding who the scorers are. Understanding we have to protect the three-point line."
Huber told his team to let Bethel have anything inside the three-point line … but no three-pointers. The Rockets defense obliged. They allowed one three-pointer the entire game, a Karley Moore 3 in the first quarter. Bethel led the Three Rivers Conference with 102 three-pointers this season.
Bethel (20-5) started the game with a blistering offensive pace set by Rhyan Reittinger. The shifty and quick 5-foot-3 senior point guard weaved through Anna's defense for nine of Bethel's 16 point in the first quarter. Bethel, a team averaging 52.5 points per game, spend the next three quarters struggling to score 13 more.
"We had to play as a team. They have quick girls on their team," Poeppelman said. "They read our eyes well and jumped our passes. We had to make the safe pass and make them play defense. As long as they play defense the more tired they get."
It worked. The Bees (16-9) managed four points in the fourth, both consecutive baskets from sophomore Maddie Montgomery to start the quarter. Montgomery's scores gave Bethel a 29-27 lead with 6:27 left. Bethel didn't score again.
Anna tied the game on Poeppelman's drive down the lane with 5:56 to go.
During the next three minutes Bethel missed four shots at the basket.
"There was a lot of physicality down there. It's one of those things you have to play through it," said first-year Bethel coach Danny Elam, who led Bethel to the TRC championship. "My girls played as hard as they could and they played to the end."
Reittinger led Bethel with 14 points, doubling her season average. She started the game with a fast-break score off her steal and followed that with a basket off a rebound.
"She came out hot and it really set the tone for us early," Elam said. "I knew if we didn't come out strong it wasn't going to be a game. She really carried that."
Moore finished with nine and Montgomery six. Anna's defense helped hold senior Kerigan Calhoun scoreless. She entered averaging 12.5 points.
"Anna's a really good team. I give them all the credit," Elam said. "They pressured us the entire game. It kind of wore us out a little bit. We didn't have the legs to shoot those shots in the second half.
"(Moore) tried to attack the rim. Again, there was a lot of physicality but you have to play through that. When you play a Shelby County school that's what you're going to get. … She played her butt off on both offense and defense. Great kid. Great athlete. Great leader. She's going to great at the next level."
Up next for Anna is East Clinton. The top seed in the Cincinnati 1 bracket beat No. 10 Norwood 54-49 on Saturday. Anna and East Clinton play in the D-III district final on Saturday in Springfield. Game time is to be announced.
Anna's schedule is filled with teams like Fort Loramie (ranked No. 2 in the state in D-IV in the final AP poll), Marion Local (No. 5 in D-IV) and Russia (received votes in D-IV). Mix in other opponents from the SCL and Midwest Athletic Conference and it's a grind.
"In the moment it's hard getting a lot of losses," Poeppelman said. "But you know it helps us for these games. No matter what happens we've seen it all and we can play against any team.
"We've been in those spots before (trailing 16-7 after the first quarter). We knew that wasn't our best quarter and we were only down nine. We knew we had it in us."
To Bethel's credit, the Bees also played an upgraded schedule that included Ottawa-Glandorf (No. 5 in D-III), Tri-Village (No. 1 in D-IV) and Fort Loramie. Fellow TRC teams Miami East and Milton-Union were a couple wins shy of 20 this season, too. That experience kept the Bees in the game late and nearly pushed them past the Rockets. But in the end the Bees were forced to say good-bye to their top three leading scorers (Moore, Calhoun and Reittinger), two of their top three leading rebounders (Moore and Calhoun) and their main ball handler (Reittinger).
Anna gets another week of practice … at more with a win Saturday. They'll look for some offensive support for Poeppelman and Cobb. Poeppelman finished with a game-high 17 points, including four 3-pointers. Cobb added 14. Sophomore Makenna Pettus was the only other Rocket to score with a basket in the second quarter.
"Toward the end of the season (Poeppelman has) been getting a little more consistent. With her knee injury from last year, she just doesn't have that strength," Huber said. "The longer we keep her in the game her shots start to get shorter. Tonight she must have put a little extra energy in it because she was hitting them tonight."
Still, it's that defense the Rockets are best known for. They beat No. 4 Milton-Union 44-24 on Tuesday, holding the Bulldogs 21 points below their season average.
Watching Cobb and Reittinger shadow each other up and down the floor was worth the price of admission on its own. Both were fast, physical and willing to sacrifice for a few floor burns.
"We've been defensively tough all year. But tonight that second half they brought it," Huber said. "(Cobb's) a rat on defense. I call her the little rat. Even on offense she's able to manipulate to get someone an opening if she can't get there herself."
After Saturday, Anna added Bethel to its list of tough opponents. The Bees were ranked No. 10 in the final D-III poll. Those regular season losses don't sting quite as much now for the Rockets … who are using the experience to avoid that one dreaded postseason loss.
"It feels great," Poeppelman said. "It's such a blessing. I'm excited (for the district tournament)."