After a gritty comeback from an early 4-0 deficit, a familiar issue from the past spelled doom for the Buckeyes in Sunday night's loss to UConn.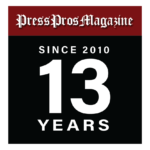 Sarasota, FL – Glass half-full, you have to take heart in the Ohio State Buckeyes' determined comeback Sunday from an early 4-0 deficit…that actually saw them take the lead at the end of six innings, 5-4.
Glass half-empty, you might have suffered through a gut-wrenching seventh that saw the Buckeyes enjoy that lead for about ten minutes before the bullpen found a way to give it right back after three consecutive walks, an error, and an eventual two-run single that sent the Bucks to their second consecutive loss to UConn in this four-game series, 8-6.
"It's hard to keep confidence in guys who've struggled before,"  said Bill Mosiello afterwards.  "That's always the biggest fight for a coach.  You want them to get off to a great start so they won't have memories of what they've done in the past.  We're trying to change some things, but they get nervous and revert back to their non-winning ways.  They're great kids, but we've just got to fight that every day."
Sunday they had to fight from the jump.  Starter Josh Timmerman, making his Buckeye debut, never looked comfortable in his 3.1 innings, giving up two-run homers in both the first and second innings, and left the game after one out in the fourth.
Impressively, for the second day in a row Nolan Clegg came on to relieve and struck out the only two hitters he faced to close out the inning.
Perhaps buoyed by Clegg's performance, the Buckeyes struck for a pair of runs in the bottom of the fourth on a Josh McAlister single, a stolen base, and a two run homer by third baseman Nick Erwin, his first of the year, and his fifth hit of the series.
Michigan transfer Jaylen Jones came out to pitch the fifth, making his own Buckeye debut, and the lefthander from Thomasville, Georgia was brilliant, pitching a scoreless inning to keep the offense within striking distance.
Ditto righthander Jacob Gehring, who came on in the sixth for the second time in three days, and set down three in a row on two fly balls and a strikeout.
Running on that momentum, the Bucks came to the plate in the bottom of the sixth and plated three runs on a walk to Josh McAlister, a single by Ernst, an RBI single by Kern, a two-RBI single by Erwin before Hunter Rosson struck out and Henry Kaczmar lined out to left to end the inning.  For that afore-mentioned ten minute period…the Buckeyes led, 5-4.
Tim Baird came out to pitch the seventh, and to his poor fortune he could not locate the plate.  With one out he walked the bases full before being replaced by freshman Landon Beidelschies.  Beidelschies threw two quick strikes to UConn's Ben Huber before Huber hit a sharp grounder to third that handcuffed the usually sure-handed Nick Erwin.  Not this time, however, and by the time Erwin had retrieved the ball a tying run had scored and he couldn't get anyone out. One out later shortstop Bryan Padilla slapped a sharp single to center to score the remaining two base runners and UConn had the lead, 7-5.
Their blood up, the Buckeyes struck for an answering run in the bottom of the seventh, on a Joey Aden double, a Kern single, and a Nick Erwin sac fly to right.  UConn still led, however, 7-6.
Whether by design or circumstance, Mosiello and pitching coach Sean Allen went to the bullpen again looking for someone who could throw strikes and hold the deficit to one run.  Wyatt Loncar came to pitch the eighth and simply blew away leadoff hitter Matt Garbowski with pure gas.  Then, he walked second baseman David Smith, who tagged and advanced to second on a fly ball to center…and scored on an RBI single by third baseman Dominic Freeberger.  UConn again had a two-run lead, 8-6.
The Buckeyes could not answer in the eighth, Loncar came out to pitch the bottom of the eighth, and got two outs deep before Allen went to the bullpen for the seventh time in the game to get lefthander Blayne Robinson, who played first base and the outfield a year ago and hit .250 with 4 home runs.  Robinson struck out the final out of the inning, the only batter he faced, and the Buckeyes had one more whack at it, trailing by 2.
It wasn't meant to be.  With UConn coach Jim Penders matching left on left and right on right out of his own bullpen, Marcus Ernst flied out to left…Kade Kern walked…Nick Erwin flied out to center…and Mitch Okuley struck out to end the ballgame.
The Buckeyes dropped to 1-2 with 6 runs on 9 hits, committed 1 error and left 8 men on base.  Tim Baird took the loss, and his record stands at 0-1.
UConn improved to 2-1 with 8 runs on 8 hits, committed 1 error and left 10 on base.  Reliever Zach Fogel pitched .2 of an inning in the sixth to gain the win, his first of the year.
Churchill once said that "The truth is incontrovertible. You may not like it, but there it is."
And for the second day in a row the Ohio State Buckeyes had to suffer the truth, struggling through some missed opportunities – some less-than-anticipated work from the bullpen – and the age-old reality with baseball that nine times out of ten you have to create your own luck.
Bill Mosiello spoke with Churchill-like perspective when he broke down the outcome.
"I'm pleased with how we fought back, but I expect to do that,"  he said. "We're not going to throw a party because we compete like we're supposed to compete.  It's nice to see, but it's tough to play a four-game series this early in the season when you have to manipulate pitching differently than you do with a three-game series.
"Obviously we're trying to figure out who's going to play what roles, and that's hard because college baseball is a three-game series.  We're trying to get guys in, and sometimes you've got to suck it up when they don't pitch well.  It's disheartening when you get a lead and then go out and walk three guys, or whatever.
"It's really simple.  That's not what winning baseball is and it's way easier said than done.  We're going to find it.  We've just got to keep staying with it."
Game Notes:
Some encouraging signs at the plate Sunday.  Nick Erwin went 2 for 4 with 4 RBIs.  Marcus Ernst was 2 for 5.  Kade Kern, who had struggled the first two games, went 3 for 4 with a pair of RBIs. Second baseman Josh McAlister had a couple of hits, and Joey Aden stepped into the DH spot and went 1 for 3.
Erwin is off to his best start as a Buckeye…6 for 10, with a home run, 2 doubles, and 5 RBIs in the three games.
Leftfielder Trey Lipsey is listed as day to day with a leg pull he suffered in Saturday's game.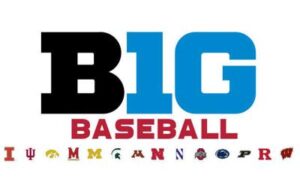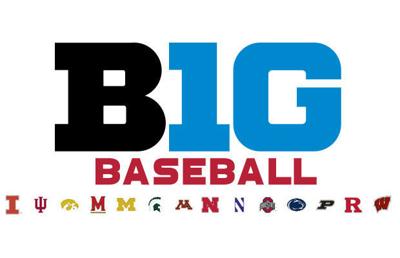 Reliever Nolan Clegg pitched for the second day in a row and now has 4 strikeouts in two innings pitched.
Sophomore lefthander Gavin Bruni (Alliance) will make his first start of the season in Monday's finale.  Bruni made eight appearances as a freshman last year, pitching 10 innings.  He had no won-loss record, but finished with an 8.38 earned run average.