The struggle everyone saw coming with Ohio State's inability to cover Purdue's 7-4 Zach Edey proved depressingly true, leading to an eighth straight OSU loss in a season that spins more and more out of control.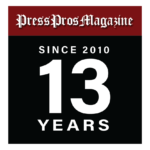 West Lafayette, IN – What you're seeing from the Ohio State basketball team these days isn't at all surprising.
It's the fact you're seeing it this season – in year six of the Chris Holtmann era – that's downright shocking and increasingly problematic for OSU athletic director Gene Smith.
Outclassed in every way Sunday at No. 3 Purdue, the Buckeyes (11-16) suffered an 82-55 embarrassment that integrated perfectly with every pre-game expectation.
After all, the Boilermakers had lost two straight and have 7-4 Zach Edey in the post, where Ohio State is undersized and underdeveloped on a good day.
Of course, there are no good days for OSU these days, not with the Purdue loss being the Buckeyes' eighth in a row and 13th in 14 games, and not with OSU failing to be even remotely competitive its last three times out.
It lost those games by 21 points at home to Michigan State, by 17 points at Iowa and by 27 points at Purdue.
Before blaming Edey's 26 points and 11 rebounds in just 25 minutes on the absence of injured Ohio State center Zed Key, consider that Key barely played last month in Columbus when the Buckeyes led Purdue by three with 40 seconds left.
The rematch was not close, nor was the Iowa rematch of a game OSU won by 18 the first time they played.
By now, Holtmann's program should be long past this kind of descent into irrelevance. Given the resources Ohio State affords him, and the length of time he's had the job, he should be routinely rolling up Top Five finishes in the Big Ten and regularly earning Top Four seeds in the NCAA Tournament.
Instead, Holtmann is hearing louder and louder rumblings of dissatisfaction with his job performance because Ohio State is not only losing, it's regressing.
Game after game, the Buckeyes fail to display any tangible or intangible signs of improvement, which is an indictment of both the players and the coaching staff.
Four games remain in the season, with Penn State on Thursday and Illinois on Sunday both at home, as is a March 1 rematch against Maryland, which beat Ohio State, 80-73, a few weeks ago.
One more loss guarantees OSU's first losing season since 2004.
But more importantly, how many games does Holtmann need to win to avoid being fired?
If Smith's previous statements hold, Holtmann could lose all four remaining games, finish the season on a 12-game losing streak, having lost 17 of 18, and still return next season.
That's hard to fathom, however, because all optimism around the program has vanished in an ever-escalating avalanche of poor play and lopsided outcomes.
If some semblance of belief is not restored, with a win or two, it's hard to envision Holtmann not bolting for another job (if he can find a parallel opportunity) or OSU agreeing to stick with him.
The reasons for the Buckeyes' implosion are many, starting with a lack of veteran leadership from Key and sixth-year senior Justice Sueing, both of whom have been pathetic most of the season.
Key was getting dominated routinely by opposing centers before re-injuring his shoulder Thursday at Iowa. Will he return to play at all this season? If so, will he help? If not, will anyone even notice?
Sueing had 33 points against Texas Tech at the Maui Invitational, but his production and consistency have vanished over the past two months. His six points on 2-of-9 shooting against Purdue, with five turnovers, is way closer to Sueing's norm than the level at which he played once in three games in Maui.
Freshman Brice Sensabaugh led OSU in scoring over a 12-game stretch until recently, when Holtmann decided not to start him at Michigan or home against Wisconsin for unspecified reasons.
Sensabaugh has since returned to the lineup, and he led the Buckeyes with 20 points at Purdue. Increasingly, though, he appears hell bent on shooting the ball every time he touches it, which may be the rebellious selfishness of a player trying to impress NBA scouts, or a logical conclusion drawn by someone who realizes no one else on the team is likely to score if he doesn't.
The angriest Holtmann has appeared during his team's descent into the Big Ten's darkest recesses at 3-13 came after his ejection early in a home loss to Wisconsin on Feb. 2.
Holtmann was veritably seething more than an hour after that occurred. A similar anger, or something close, would land better with OSU fans than his even-keeled acceptance of loss after loss after loss.
Maybe it's not Holtmann's personality to get or stay angry. But his fan base needs to see that this matters to him, that this bothers him, that these results are absolutely unacceptable to him and that this kind of season will not happen again.
Too often, his post-game assessments are peppered with homages to the opponent – "give them credit" – and empty platitudes that he must, "do a better job putting (insert player name here) in position to be successful."
His defenders in the national media – Mike DeCourcey of The Sporting News, Jay Wright of CBS and Jeff Goodman of Stadium, who's so in the bag for Holtmann that Goodman wore an OSU T-shirt on a recent episode of the Doug Gottlieb Show to advocate for Ohio State retaining him – argue that Holtmann's seven straight NCAA Tournament appearances at Butler and OSU justify keeping him another year.
That's Smith's call, made more difficult by the AD inexplicably giving Holtmann a five-year extension after last season, jumping his base salary $500,000 a year to $1 million annually.
Holtmann's original deal would have expired after next season, solving all the problems Smith is now weighing about his future. But instead, the AD foolishly re-wrote the contract and tacked additional years on it that contractually protect Holtmann in Columbus through the 2027-28 season.
Holtmann's total compensation package now exceeds $4 million annually, so cutting him loose would cost OSU at least $5 million, or as much as $20 million, depending on how liberally his buyout terms are interpreted.
If Holtmann jumped to another school – one unbothered by him coming off the worst year of his career since his first as a head coach at Gardner Webb, or his failure to reach a single Sweet Sixteen in six years at OSU – he would owe Ohio State $2.5 million.
That's small change for a Division I program that really wants Holtmann, but what school is winning the press conference by introducing a coach who's left a university with the deep pockets of OSU and a fan base happy to see him go?
The problem for Smith, and for those who want Holtmann out, is that there simply is no looming, automatic savior to replace him and win at the level where Thad Matta set expectations – Big Ten titles every recruiting cycle, Sweet Sixteen appearances two or three times every five years and an occasional Final Four berth.
That standard is do-able because it was accomplished for a decade or more before Holtmann arrived.
But those advocating for Holtmann's ouster need to answer the additional question of who out there would be a better fit at OSU than allowing him his incoming recruiting class – rated his best – and a chance to fix the mess he created?
If the losses prove anything, it's that Ohio State's roster is poorly-constructed with highly-touted freshmen, underperforming veterans and extremely-limited additions from the transfer portal.
Do you fix it by entrusting the solution to the coach who created the problem, or gamble that a different architect draws a better blueprint that builds something better from the rubble left behind?