Ohio State hopes a three-day weekend in sunny Florida, with a Top Ten dual meet win mixed in, will be the launch point for a strong showing two weeks from now in the Big Ten Championships and in the NCAA Championships after that.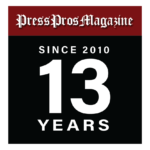 Tampa, FL – What everyone else anticipated most from No. 7 Ohio State's final dual meet of the season Saturday proved both unattainable and ultimately insignificant in the big picture on which the Buckeyes remain focused.
Sure, a showdown with No. 4 Cornell and the six matchup of Top 20 wrestlers it promised – including three weight classes at which both competitors ranked in the Top 10 – would have been a telling barometer of where OSU stands with the Big Ten and NCAA Championships ahead.
Those two events have been, and remain what Ohio State cares most about long term, so nothing that happened or didn't happen in a 25-16 win over Cornell left OSU coach Tom Ryan uncertain about his team's preparedness..
"We are going to be 100%," Ryan said. "There is no question we will be full-go. We are going to be full go."
The Buckeyes haven't fielded their preferred lineup since losing their match against No. 1 Penn State on Feb. 3. Both Kaleb Romero at 185 and Gavin Hoffman at 197 haven't wrestled since, and both stayed out against Cornell.
OSU also sat Carson Kharchla at 164 and Ethan Smith at 175.
Cornell won three of those matches, and the only scheduled headline matchup that actually came off when No. 3 Vito Arujau gained a 6-1 victory over No. 8 Jesse Mendez at 133 pounds.
Arujau, who finished third at the NCAA's in 2022 at 125 pounds, scored a takedown with seconds left in period one, escaped to start period two and took advantage of Mendez's forced aggression late in period three.
"He's quick and he's long and he did a nice job of keeping me at bay," said Mendez, who dropped to 13-3 on the season. "I knew that coming into the match, but I'm confident I can beat any of these guys. He just wrestled a better match today."
Down 3-1 late in the third, Mendez tried for a tying takedown and exposed himself to Arujau's counterattack, which resulted in two more points.
"I love a good match like that," Mendez said. "I don't really feel like I'm a rookie. I've been wrestling in these high-level matches for awhile now. I feel like I'm peaking at the right time. I'd rather take this loss now than at the national tournament. It's just part of the process."
Ryan remains impressed with Mendez, the top recruit in the nation's No. 1 recruiting class and the rare true freshman for whom an NCAA Top 6 finish remains realistic.
"Jesse ran into a great wrestler in Vito," Ryan said. "His father was a world champion and an Olympian for Russia. We just had to pressure him more.
"Jesse is not afraid of anybody. That's why he didn't redshirt. This match was a great learning opportunity for him. He admits he over-respected his speed.
"The type of pressure we saw late in the match is the kind Jesse has to get used to putting on people. He needs more pressure early. We need him more aggressive."
OSU claimed the dual on the strength of Sammy Sasso's six-point win at 149 pounds via injury default, Gavin Bell eking out a victory in Romero's spot and thanks to wins from Dylan D'Emilio and Malik Heinselman in the lower weight classes.
Sasso, ranked No. 3, was to have the spotlight in his match against No. 1 Yianni Diakomihalis, a three-time NCAA Champion who defeated Sasso in last year's national semifinals..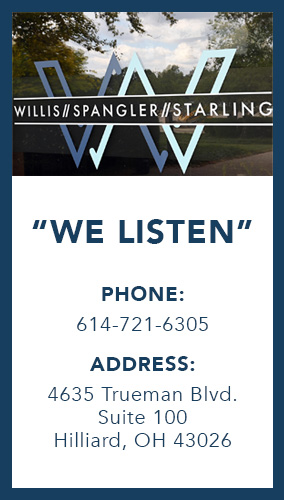 Diakomihalis sat out with an injury, however, which proved common throughout the team's lineups.
At 174 pounds, neither OSU's fifth-ranked Ethan Smith nor Cornell's No. 4 Chris Foca took the mat.
Heinselman, ranked tenth at 125, didn't see No. 18 Brett Unger, nor did D'Emilio get No. 11 Vince Cornella at 141.
Kharchla sat out for the second straight week, which denied fans a chance to see No. 11 nationally against Cornell's seventh-ranked Julian Ramirez.
Had Hoffman wrestled at 197 for OSU, he would have put his No. 14 ranking against No. 19 Jacob Cardinas.
"When we scheduled this, we expected those matches to happen," Ryan said. "But they're beat up and we have guys who just couldn't wrestle. It wasn't a matter of, 'Let's play it safe.' "
Junior Isaac Wilcox certainly didn't play it safe at 174 pounds, two classes above his ideal weight. Two weeks out from arthroscopic surgery on his right knee, Wilcox got late medical clearance and subbed in for OSU so it would not suffer a six-point loss because of a forfeit.
Wilcox, who's won matches at 157, 164 and 174 this season, took his match to sudden victory before suffering a 6-4 loss.
What OSU gained, besides a victory that elevates its dual record to 13-3, snapping Cornell's 11-match winning streak, was a warm weekend in Tampa and a return match with the Big Red next season at the Covelli Center.
The Buckeyes arrived in Tampa on Friday morning and will fly back to Columbus Sunday night, taking a day to spend at the beach and the golf course for some deserved relaxation in advance of their two most intense competitions of the year.
"I wanted us to get in some great competition within two weeks of Big Ten," Ryan said. "This trip was very intriguing for us because my guys can relax, go to the beach, get a little bit of a break at the end of a long dual meet season. That was the most intriguing thing to us. So that's why we did it."