With its tenacious half-court defense paving the way, Olentangy Orange shot out to a big lead, then had to hold off a late really to defeat rival Olentangy Liberty and square up the season series.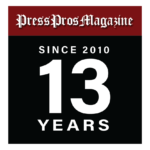 Lewis Center, OH – Nothing ever comes easy in the meat-grinder known as the Division I Central District district tournament, with up to 15 teams viewed as legitimate contenders to reach the four title games March 4 at Ohio Dominican.
Two of the perceived favorites along with defending state champion Pickerington Central — second-seeded Olentangy Liberty and third-seeded Olentangy Orange — sealed their home-and-home intra-district rivalry with another classic Friday before a packed house at Orange.
This time, Orange – tied for the sixth in the penultimate Associated Press state poll – jumped to a big lead and held on to beat fourth-ranked Liberty, 56-50, in a regular-season finale, foiling the Patriots' hopes for a perfect Ohio Capital Conference Central Division season.
Naturally, every coach talks about taking every game one at a time, and the district field will be especially deep and balanced, but Orange coach Anthony Calo couldn't help but offer a sly smile when he pointed out that the teams could square off in a rubber match in a regional semifinal March 9 at ODU.
"And if we're fortunate enough to get to play them again, we'll have to come up with a completely new game plan," Calo said. "They're a hard team to prepare for and to play, but things turned our way tonight."
After a pre-game ceremony recognizing Orange's seven seniors, the fired-up Pioneers stormed to leads of 9-0 and 12-2 before the Patriots knew what hit them. Orange's tenacious half-court defense forced Liberty into atypically poor shots that resulted in long rebounds and, ultimately, transition baskets. Elias Lewis, Mikey McCollum and Nick Chapman all nailed assisted three-point shots in the opening 90 seconds.
"Our energy out of the gate tonight was fantastic," Lewis said. "Getting out and running and knocking down shots is what we like to do best. It happened because of our defense. We limited them to one shot, crashed the boards and released. Things couldn't have started out any better."
Orange padded its margin to as large as 15 twice, the latter coming on a three-point play by freshman Levi Davis with three minutes left in the third quarter to make it 37-22.
Seemingly on the ropes, Liberty (19-3, 9-1) answered with a 10-2 run to close the quarter. James Hummell hit two threes, the first a bank shot from the top of the key, during the surge.
"I'd have to watch the film before saying for sure, but it seemed like they got a little sloppy with the ball and we took advantage," Patriots coach Greg Nossaman said. "Up to that point, we were putting up atypically bad shots, and some of that was due to their defense. Our threes have to come from inside-out. You can't just jack them up. We're at our best when we're moving the ball and in a rhythm. We seemed to figure that out as time went on in the second half."
Orange senior point guard Jordan Edwards said the Pioneers weren't expecting it to come so easy.
"We had a lot of momentum going, but like a true champion does, they threw some punches at us," he said. "Fortunately, we threw enough back to hang on and beat them."
Added Calo, "Some people wonder why Liberty has done this well all season. Well, they've got great coaching and they play well together. And they've more talented players than people give them credit for."
Jackson Mikola capped another huge Patriots run, this one 12-2, by converting a layup after a successful halfcourt trap and steal, cutting Orange's lead to 48-46 with 1:31 remaining.
Lewis sank 4 of 6 foul shots down the stretch as Orange (19-3, 8-2) withstood the charge. Perhaps the key play was a length-of-the-court press-breaking inbounds pass from Edwards to Brown with 26.5 seconds left to push the lead to five.
"Jordan struggled in the first meeting (a 56-55 loss at Liberty), but he really came to play tonight," Calo said.
Lewis finished with 16 points and Edwards, an Ashland commit, had 14 points and seven assists. Edwards set Orange's career assist mark several weeks ago.
"Even though they had already won the championship, we viewed this game as a huge one because of the rivalry and because we wanted to go into the tournament on a high note," Edwards said.
Mikola and Hummell scored 13 points each and Matt Wilson 12 for Liberty, which has relied on its balance all season. The Patriots missed two easy shots and pair of free throws to thwart their comeback.
Orange will open tournament play at home against Logan on Tuesday. Liberty hosts the Dublin Scioto-Lancaster winner on Feb. 24.
"Hopefully, this will serve as a wakeup call for us in terms of some things we need to do better," Nossaman said. "When Monday rolls around, everybody's back to zero. It should be interesting."