After Chicago Loyola took the University of Dayton into overtime before losing, 85-81, in UD Arena, the Flyers were poised and ready for the rematch and scored a 65-49 victory with the 'Dayton Dynamite Duo,' DaRon Holmes II and Toumani Camara taking complete and total control.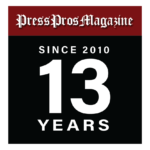 Chicago, ILL. — Bachman-Turner Overdrive would be proud of the University of Dayton basketball team Friday night. The Flyers were 'Taking Care of Business' all night long against Loyola Chicago.
It was strictly no contest from start to finish in dismantling Loyola, 65-49.
While the Flyers wore their throwback chapel blue uniforms, the Loyola Rambler wore jerseys with 'blers on the front. . .and the Ram part of their nickname never showed up.
The Dayton Dynamite Duo, DaRon Holmes II and Toumani Camara, were unstoppable on this night when the Flyers raised their record to 18-9, 10-4 in the Atlantic 10.
With 10 minutes to go, it was Holmes-Camara 33, Loyola 31. There were 11 scouts from nine NBA teams seated in tiny Gentile Arena and they got a show.
When UD beat Loyola in overtime, 85-81, two weeks ago in UD Arena, Holmes had four points. He was 1 for 5 and didn't score a basket until the overtime.
He wasted no time this time. He scored a basket 10 seconds into the game and another two minutes into the game en route to 20 points.
Camara supported him with 17 points. Together, Holmes and Camara were 15 for 19 wit a combined 15 rebounds. Holmes was 8 for 10 with 10 rebounds and Camara was 7 for 9 with five rebounds.
Both had two dunks, lifting Holmes nation-leading total to 72. But Camara had the Dunk of the Night.
Loyola trailed 24-18 and had the ball. Camara, the team's theft leader all year, intercepted a pass at the top of the lane, dribbled the length and finished with a windmill slam dunk that should be made into a poster for UD fans to hang above their beds.
Defense was the point of emphasis for the Flyers after Loyola scored 81 points and was 13 for 25 from three, which kept them in the game in UD Arena.
This time, playing on their home court, the Ramblers made only 5 for 24 from three and 18 of 59 (30%) overall. And they scored 32 fewer points.
For the defensive-minded Flyers, it was the 17th time they held the opponents to 60 or few points and the sixth time an opponent failed to reach 50.
The Flyers broke from the gate with swift strides, breaking away to leads of 5-0, 13-5 and 23-12. Loyola put on a mini-splurge late in the half to pull within six, 26-20. Camara scored under the basket with 12 seconds left for a 28-20 lead.
UD put it into cold storage by starting the second half on a 7-2 run for a 35-22 lead and the rest of the time it was fun and games for the Flyers.
The Flyers outscored Loyola (9-12, 3-11) in the paint, 38-22 and outrebounded the Ramblers, 39-27.
Loyola was putrid from behind the arc and Dayton was not much better at 4 for 18. Sharp-shooter Koby Brea missed his first six three-point casts and finished 1 for 6. . .1 for 9 overall.

The Flyers made up for it with complete and total domination in the paint., They were 21 for 34 on two-point attempts.
They scored 35 of their 65 points in the paint with Holmes and Camara claiming it like westward-moving settlers staking a claim.
It was the third straight near-perfect game played by the Flyers. In wins over VCU, Saint Louis and Loyola, they executed the game plan, offensively and defensively, like a jig-saw puzzle put together in 40 minutes.
"We did a pretty good job of understanding the scouting report. . .but quite honestly they (Loyola) missed some shots, they had good looks," said UD coach Anthony Grant on his post-game show with Larry Hansgen. "Fortunately for us, they weren't able to knock them down."
Columbus native Phillip Aston scored 22 in Dayton on 8 for 16 and 2 for 4 from three. He was the only Rambler in double figures Friday with 16, but was 5 for 12 and 1 for 3 from three.
"The second half, we were able to push that lead out early and from there it was kind of back and forth," Grant added. "I didn't necessarily like the way we finished the game in the last three or four minutes."
Every coach has to find a flaw, even after a 16-point victory. The Flyers owned a 22-point lead, 60-38, with four minutes left. They were outscored, 11-5, the rest of the way. In fairness, point guard Malachi Smith and Camara were sitting on the bench with their warm-ups on.
"Overall, I thought our guys did a really good job," said Grant. Yes, really, really, really good. "It was a good road win."
How about more coach-speak, even after the Flyers smiled and giggled all the way back to the locker room?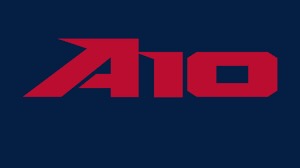 "I thought we got good looks (from three) and didn't necessarily get the results we wanted from the end of the offense. But I did think we ran pretty good offense. Our post guys did a great job of attacking the double teams.
Loyola tried double-teaming both Holmes and Camara, but was ill-advised and they have to wonder if they can use whips and chains on defense when they next see the Flyers.
"Our guards did a good job of getting the ball to our big guys and did a good job of moving and sharing the ball," said Grant.
The Flyers next get to move it and share it Wednesday night when they travel to Amherst to play UMass.