Brilliant starting pitching, timely hitting, and a thrilling debut by an anticipated freshman led the Buckeyes to a 3-0 win over UConn in Bill Mosiello's debut as head coach.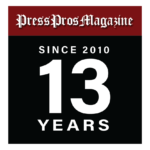 Venice, FL – Ohio State baseball coach Bill Mosiello wasn't that excited about it outwardly.  But by his actions, his mannerisms during the process, you could tell that if he wasn't thrilled with his winning 3-0 debut Friday night he was at least, shall we say,  highly pleased.
Junior Isaiah Coupet pitched six innings of 1-hit baseball, striking out 9, to muzzle the hard-hitting UConn Huskies, a team that reached the Super Regional round of the NCAA tournament a year ago, on their way to a school record of 50-16.  They were something less than husky Friday against Coupet, who was never better as a Buckeye, mixing all his pitches, comfortable from the start, and later credited his performance by saying, "I just felt prepared."
He got all the offensive support he needed from a trio of the Buckeyes batting order that negated an equally impressive starting performance by UConn sophomore Ian Cooke, who likewise pitched through the sixth, striking out eight.
On a night when the Buckeyes got just eight hits off Cooke, third baseman Nick Erwin, coming back from shoulder surgery, stung the Husky righthander for three hits (3 for 4)…freshman shortstop Henry Kaczmar got him for two hits (2 for 3)…and transfer catcher Cole Andrews had a pair of singles (2 for 3).
Combined, they had 7 of the Buckeyes' 8 hits, drove in all three runs, and offset the top of the batting order that saw Trey Lipsey, Marcus Ernst, Kade Kern and Mitch Okuley go a combined 1 for 13.
Kaczmar, after striking out in his first at bat, had the biggest hit of the night in the bottom of the sixth, a ringing double to right that drove in Andrews and Erwin…a shot that carried 365 feet and missed going out for a home run by about two feet.
"I was just excited to make a couple of plays and get that hit because it helped our team,"  Kaczmar said later.  But he also played a flawless shortstop, defensively, handling all four chances hit in his direction with no sign of nerves.
"I'm excited for the players,"  said Bill Mosiello, as the players gathered up their gear from Cool Today Park, spring training home for the Atlanta Braves, who hosted Friday's opener.
"It's one day and we're not going to throw a party over one day,"  he added.  "But you could feel their energy, the aggressiveness, we got away from our plan a bit, chasing some pitches and we had some bad strikeouts…and when we watch the tape we'll probably see that those pitches weren't strikes, anyway.  Coupet was just what we expected.  He's been awesome and I'm super excited for him to get off to a great start."
The slim sophomore from Flossmor, Illinois had shown flashes of brilliance in his freshman and sophomore seasons…an ability to use a wicked curveball to strike out hitters.  But the good times were tempered by those when he became a one-pitch wonder, unable to command the fastball and challenge hitters who were cheating on the curveball.  Friday night, he showed the results of an off-season of work towards perfecting his repertoire.
The curve was a good as expected.  But the fastball was alive – firm – and overpowering.  During one span through the third, fourth, and fifth innings, he struck out six of the nine outs he retired, striking out the side in the fourth, and did it with the curve, the fastball, and the change for the final strike – all swinging.
More, he no-hit the Huskies until one out in the sixth when UConn second baseman David Smith finally connected on a fastball and lined it into center field to break up the spell.  Smith advanced to second on an error by Coupet attempting a pickoff to first base, then went to third base on a fly ball to the base of the wall in left field that Trey Lipsey hauled in.  After a mound visit by pitching coach Sean Allen, Coupet induced a ground ball to Kaczmar at shortstop, who picked it clean and threw a chest-high strike to first for the final out.
His line:  6 innings, no runs, 1 hit, 9 strikeouts, 1 walk, and well within his projected pitch count.
"He was commanding everything, he had it all tonight,"  said catcher Cole Andrews.  "It was fun to catch him."
The Buckeyes got all the offense they would need in the bottom of the first.  Marcus Ernst sent a one-out single to center field, Kade Kern walked, and Andrews lined a single back through the middle and off the kneecap of pitcher Ian Cooke.  The ball never left the infield, but by the time it was retrieved Ernst had scored for the first run.
They added a pair of insurance runs in the sixth on another Andrews single, a line single by Erwin, who promptly stole second…and then Kaczmar's blast to right that just missed going out, but scored Andrews and Erwin.
The Buckeyes won it with 3 runs on 8 hits, committed 2 errors and left 7 men on base. 
UConn lost it with no runs, just 4 hits, committed no errors, and likewise left 7 on base.
But the story was Coupet, for his efficiency, his dominance, and the hoped-for fact of leadership.  If pitching is contagious, he set the table for the rest of the weekend.
"I just felt prepared out there," he said.  "I've worked all fall on commanding the fastball, and I had that tonight.  Even when I got behind I had confidence to throw the fastball.  I know that if I'm going to have a successful season I've got to establish the fastball.  I guess the hard work paid off today."
It paid off, as well, for Nick Erwin, who's battled injury and disappointment for two years to get back on the field, in the lineup, and contribute as a Buckeye.
"Tonight really was about Coup on the mound,"  Erwin said.  "He was dominant.  He made it easy for everyone else to play.
"Personally, I just showed up and tried to do my best,"  he added.  "It wasn't emotional, or anything, but I was kind of antsy.  It's been a while, I was ready to go, and it seemed like everyone else was, too.  We played a heckuva' game. And I'll take as many hits as I can get, whether they're hard hits, or not."
There was a glimpse of the bullpen, as well, as Jacob Gehring relieved Coupet to pitch a scoreless seventh.  And the much-anticipated Landon Beidelschies made his Buckeye debut in the eighth, recording the final six outs to record his first career save, giving up a pair hits, walking one, and striking out two.
So yeah, there was plenty for 'Mo' to smile about as he talked about opening his tenure as coach with such an impressive win.
"No one's going to believe this…but it was another day for me,"  he assured.  "You can never want to win more than I've wanted to win in the past, no matter what my job is.  Now we take it one day at a time.  Baseball is contagious and hopefully Eckhardt (Justin) comes out tomorrow and pitches like we did today.  Just one day at at a time, enjoy every single day, and we're going to try to play every game like it's opening day."
He did smile as he hustled around to find his stuff and get to the bus back to Port Charlotte.
I swear…I saw it.
The Buckeyes continue their weekend four-game series with UConn tomorrow, at 4 pm, at Ed Smith Stadium, in Sarasota.