On a day that Bill Mosiello characterized as 'ugly', the Buckeyes fell off their 24-hour high in a strange 9-6 loss to UConn.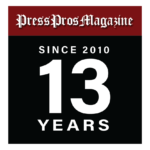 Sarasota, FL – Twenty four hours after the Ohio State Buckeyes (1-1) set the temporary standard Friday night for playing the game according to the blueprint, by the end of Saturday's 9-6 loss to UConn (1-1) they had left the 'print in a mangled mess.
In a strange game at Sarasota's Ed Smith Stadium the Bucks jumped out to an early first inning lead courtesy of Marcus Ernst's first home run of 2023, looked invincible for two innings behind the first start from Texas transfer Justin Eckhardt…then endured as the twenty four-hour foundation began to crack.
After an impressive first two innings by Eckhardt in which he threw hard and threw accurately, he left a couple of fastballs up in the top of the third, hung a breaking pitch…and single, single, and a triple by UConn rightfielder Korey Mortin, followed by a sac fly to right, the Buckeyes were down 3-1.
The Buckeyes would get one run back in the fourth on a single by Tyler Pettorini, a double by Nick Erwin, and a ground ball by Kaczmar to drive in Pettorini…and Eckhardt would recover to pitch a scoreless fourth.
But UConn took advantage of more errant pitches again in the fifth, tagging Eckhardt for three more runs on a triple, an error by shortstop Henry Kaczmar, and a three-run bomb by Morton, and just that quickly it was 6-2 as the sun began to set over Ed Smith.
Reliever Jake Johnson came out in the sixth to pitch a scoreless frame, then stumbled in the seventh, giving up a two-out walk followed by a two-run homer to UConn third baseman Dominic Freeberger…8-2, UConn.  Johnson's day was done as Nolan Clegg was summoned to retire the final out.
Clegg, a converted outfielder, threw hard and threw well, working an inning and a third of scoreless, hitless baseball, striking out two and walking two…while nursing that 8-2 deficit and hoping for a miracle.
It almost happened, thanks to the UConn bullpen.
Huskies starter Jack Sullivan was very good, going 5.1 innings, giving up a pair of runs on just five hits, but was taken down in the sixth in favor of reliever Brady Afthim, who promptly loaded the bases with a pair of walks.  With one out Mosiello called on Caden Kaiser to pinch hit for #9 hitter Josh McAlister…but Kaiser promptly hit into a 4-6-3 double play to end the inning.
Afthim came back out for the seventh and again couldn't find the strike zone, walking the leadoff hitter.  UConn went back to the pen for Braden Quinn, who quickly walked the bases loaded again, with no outs.  Back to the pen and the third reliever of the game, Devin Kirby.  Kirby walked Mitchell Okuley to force in a run (8-3).  Then he walked Matt Graveline to force in another run (8-4).  Tyler Pettorini hit a tailor-made ground ball to second that would have been a double play…except Huskies second baseman David Smith booted it to let in another run (8-5).  Strange!
Still there were no outs for Nick Erwin, who flied out to right to score yet another run, and suddenly it was 8-6, runners on first and third and just one out.  That's where it ended as the Buckeyes missed a golden opportunity to cash in when Kaczmar and Caden Kaiser both struck out, stranding those two runners.
Clegg pitched a scoreless eighth to put the Buckeyes back to the plate in short order, but they came up empty after Kade Kern induced a two-out walk.
Wyatt Loncar came out to pitch the ninth, and couldn't retire the leadoff hitter, thumping Korey Morton in the middle of the back with a 95-mile-per-hour fastball.  Morton promptly stole second, then scored on a single by Freeberger, his fourth RBI of the day, to extend the lead of 9-6.
Ohio State went quietly in the bottom of the ninth on a strikeout by Graveline, a ground out by Pettorini, and a strikeout by Nick Erwin.
Ohio State lost it with 6 runs on just 5 hits and committed 1 error.  Worse, the number of possibilities they couldn't cash in on, as they left ten men on base.  Justin Eckhardt took the loss, his first decision as a Buckeye.
UConn won it with 9 runs on 9 hits, had a couple of errors, and left 6 on base.
The issues were evident, albeit only eighteen innings into the season.  Justin Eckhardt had an up-and-down start, though he threw the ball well at times.
The bullpen was not dependable…three runs on three hits over the last three innings when the Buckeyes plated those four seventh inning runs to give themselves a chance.
And..for the second day in a row the meat of the batting order, one through four, did not hit.  Lipsey, Ernst, Kern and Okuley went a combined 2 for 14, and now stand 3 for 27 for the weekend.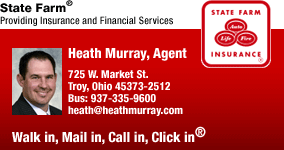 "It got a little ugly,"  said the skipper, afterwards.  "That one inning (the 7th) we had two outs and nobody on, you walk a guy, give up a home run, and that's how baseball works.  Loncar comes in, hits a guy, they steal second and that becomes a run…it was just one of those days.
"We didn't play very well, obviously we had a lot of opportunities and I never make a thing of things.  We're not swinging the bats well but that's not something you need to talk about.  We just need to have more good at bats and things will happen."
He hopes – they all hope – those things begin tomorrow, as Josh Timmerman makes his first start as a Buckeye in another 4 pm game at Ed Smith Stadium.
Game Notes:
The Buckeyes had just 5 hits for the day, and none over the final 3.2 innings – when they were gifted six free bases in the seventh inning.
Justin Eckhardt's debut had its moments, but he dug himself a statistical hole, giving up 6 runs (five earned) over five innings.
Freshman Matt Graveline got his first start behind the plate and handled things well.  In addition, he went 1 for 4 at the plate, and drove in his first collegiate run.
Sunday starter, Josh Timmerman, is coming off an impressive JUCO season in 2022 where he compiled an 8-1 record at Wabash Valley Community College, striking out 85 hitters in 68 innings, compiling a 3.41 ERA.