Here to participate in this weekend's Snowbird Classic, the Iowa Hawkeyes are the template for the kind of sustainability that Bill Mosiello talks about, a constant at the top of the Big Ten standings and in the conference tournament mix.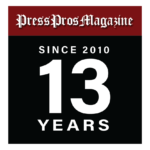 Port Charlotte, FL – If there's anything more constant than Sun Coast weather this week here in Port Charlotte ( 85, sunny, with a salt breeze), it's the Iowa Hawkeyes baseball team coming to town to take advantage of it for the NCAA opening weekend.
They're here again this year – this weekend – Rick Heller's Hawkeyes playing Indiana State and Quinnipiac in a three-game series before heading west to continue their non-conference pre-Big Ten schedule next week in Round Rock, Texas, against Sam Houston State, LSU, and Kansas State.
As consistent as any Big Ten baseball program you can name, the Hawkeyes have been a perennial top-tier finisher in the conference standings under Heller, averaging 30 wins per seasons through his nine years as coach.  And when they don't make the Big Ten Tournament field it's front page news in Iowa, along with corn and pork futures.
Always an interesting interview on all things baseball, Rick Heller is again optimistic for 2023, despite having to fill some huge gaps with his comfort zone – pitching.
"The league continues to get more balanced,"  he said Friday.  "There were coaching changes at Northwestern, Michigan, and Ohio State, and you look at what Rutgers did last year, what Maryland did, what Purdue has become, and the potential for the other teams in the league getting better.  Indiana is going to have a really good team this year…we played them late last year and I was impressed.  I just think the league's in a good place as we get ready to move into a new era with USC and UCLA."
Huge for their impact on the major market sports, football and basketball, but are those two additions good for the conference, baseball-wise?
"Oh it's good, because I felt like the league was disrespected last year by the people who had an opportunity to disrespect us.  I thought there were more teams that deserved to be in the tournament, and hopefully there was enough uproar over that so it doesn't happen again,"  he adds.
"In my opinion USC and UCLA will help us, baseball-wise.  Baseball has historically been very important at those schools, and you assume that their administration cares a lot about the sport.  And that's what we need more of in the Big Ten.  We need administrators that will step up and fight for baseball.
"That said, I would hope that it would help lead us to a decision to move baseball back to where we can play in warmer weather.  There's a proposal on the table now that was put together during Covid…Erik Bakich (Michigan) kinda' headed up that group, and there was a lot of work done on it;  and it's still sitting there.  If and when that passes, and if the politics of it (concerning support from other, warm-weather conferences) is good, our administrators will have to take it and run with it.  I would think that it's a good thing for everyone, though, because baseball at the southern schools no longer would be in conflict with basketball, and the northern schools could actually draw fans and save money – maybe not make money – but enough to recoup some of the funds that they're  spending on baseball now, especially with the two new schools coming in?
"There's no reason, except for selfishly not wanting to give up an advantage by schools in the south, that this isn't a good thing for college baseball, and that's been my opinion for 36 years."
To the present, his 2023 Hawkeyes appear to be a carbon copy of his last nine years – fundamentally sound, a team that's going to hit .275, play good defense, and always…always…pitch.  Heller has 900 career wins, and his teams have always been a league-leader in pitching.
"We hang our hat on hard work and consistency,"  he offers.  "We're going to play our style, and play hard.  And we've been blessed with some pretty good players, especially on the mound.  We've had the Big Ten Pitcher of The Year two years running, and a lot of that has to do with the great pitching coaches that we've had.  And when you've had two pitching coaches in the last five years who are now both in the major leagues, that's pretty impressive.  We just lost our guy from last year, Robin Lund to the Detroit Tigers, and he'd never had any experience in the major leagues.  He was just a very good coach for us.
"So we've just been blessed with some very good people in the program, and we've got a good feeder system with our high school baseball where kids play 40-some games in the summer…games for their school, games for a purpose, not just showcasing or going out playing for themselves…we have a lot of kids who are growing up in the game understanding the team concept."
Obviously they're carrying that to Iowa City, where Heller and his staff again are again favored to finish in the top third of the conference in 2023.  It'll be harder, he assures.  The balance – he repeats – is getting better.
That, and that proposal that sits on the table…the one he believes is a good thing for everyone.