Ohio State played itself into trouble with a late first-half swoon that invited Iowa's high-powered offense to land the knockout punch that extended the Buckeyes' losing streak.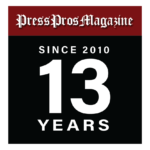 Iowa City, IA – You could see it coming before it happened, not in slow motion, but in way-too-fast motion that guaranteed disaster before it arrived Thursday in Ohio State's eventual 92-75 loss to Iowa.
A missed Isaac Likekele shot that 99% of college basketball players make with their eyes shut, then a trio of turnovers by three freshmen teammates hellbent on self-destruction sent up a blaring distress signal late in the first half at Carver-Hawkeye Arena.
A decent team, a team that learns from its mistakes, a team no longer playing like it's still the first month when it's actually 26 games into the season, heeds such a warning and slows down.
Not these Buckeyes (11-15, 3-12), who treat every bullet dodged like another one they can fire into their own foot.
And so, they did, paying no mind to the danger they just avoided amid four straight scoreless possessions. After a Brice Sensabaugh three-pointer that interrupted their ineptitude, OSU offered – guess what – four more empty trips.
Iowa forgave the first stumble-bum OSU stretch, but met the second with a three-point field goal after every mistake.
The resultant 12-0 burst over the first half's final 2:30 turned a 36-35 deficit into a 47-36 lead and the Hawkeyes never led by less than 10 after that, inflicting Ohio State's 12th loss in its last 13 games.
"'Turnovers led to easy scores for them," OSU coach Chris Holtmann said of the turning point in his team's seventh straight defeat. "They hit a couple big threes to get separation. It was really our turnovers that fueled their offense and allowed them to get open, clean looks in transition."
The 17-point loss reversed a 93-77 Ohio State win over Iowa on Jan. 21, which remains the Buckeyes' only victory since Jan. 2.
"They were really good offensively and obviously made some adjustments from what they did a few weeks ago," Holtmann said. "We made some adjustments, too, but obviously it wasn't good enough."
Ohio State shot only 1-of-14 from three-point range Sunday in a 62-41 loss to Michigan State, the Buckeyes' lowest scoring total in 27 seasons.
This time, offense wasn't the problem as much as repeated OSU turnovers and a defensive effort that lacked, well, effort.
The Buckeyes committed nine first-half turnovers and wound up trailing by 11 at the break, despite making 5-of-6 three-point attempts and all 11 of its first-half free throws.
That's versatility…the bad kind, and reflective of just how many ways this Ohio State team can conjure out of nowhere to not even remotely be competitive.
The Buckeyes' struggles fed an array of eye-popping final stat lines for Iowa, starting with Connor McCaffery's 13 assists and zero turnovers.
The Hawkeyes shot 57% overall and 64% in the second half, putting five players in double figures, with Tony Perkins scoring 24 and Kris Murray 20.
"We got sped up a number of times, some of our young guys," Holtmann said. "We handled their pressure really well the last game. They mixed it up some today, but it was more just turnovers in the open court that were critical. We had some poor decision making."
Sean McNeil made all seven of his field goal attempts to lead the Buckeyes with 20 points. Brice Sensabaugh scored 16, but also committed six turnovers.
Once the second half began, the rout escalated, with Iowa making 10 of its first 12 shots to increase its margin to 15, then 19, then 23 points by the 11:45 mark.
Three minutes later, the Hawkeyes margin soared to 80-53 when Murray beat everyone down the court for a breakaway layup off an OSU miss.
That possession and many others, gave the distinct impression the Buckeyes had no interest in attempting to play defense, which is a not so well-disguised way of alleging they have quit on this season.
How else to explain Iowa's 23 assists against only seven turnovers, compared to OSU's 14 turnovers and 11 assists.
Need more proof the Buckeyes mailed it in after the break?
They didn't get to the free throw line even once.
Perhaps catching Iowa (17-9, 9-6) as it drives toward a Top Four finish in the Big Ten and first-round bye in the conference tournament was simply bad timing.
If so, the Buckeyes' timing will get no better on Sunday, when it heads for Purdue with the Boilermakers coming off consecutive losses to Northwestern and Maryland.