It's a perfectly good question and comes at the best possible time of the year.  Those who write to ask why we feature college baseball during the height of high school basketball back home.  Here's our answer.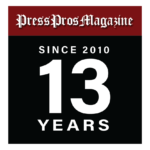 Port Charlotte, FL – This column will have a broad base of readers, from those who have questioned in recent days…why so much about baseball during the early rounds of both boys and girls state tournament basketball?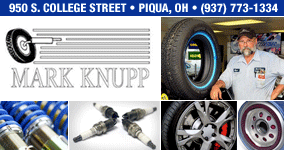 And, from a largely anonymous audience of young high school baseball players (and parents) who read and dream about playing baseball beyond high school…and wonder, would it even be possible?
Well I can tell you that there's a lot of enthusiasm this weekend for the start of the NCAA baseball season here in Florida.  The Snowbird Classic group in Port Charlotte is hosting Ohio State, UConn, Indiana State, and the University of Iowa over the next four days, and there's a common reality with each of those four schools.  Namely, just because they're Division I schools it doesn't mean that they're all major league prospects.
Nor does it mean that they're all scholarship athletes.
Nor does it mean that they were all highly recruited players.
There's only 11.7 scholarships per school to divvy up between 35 athletes who play baseball, which means that a lot of them are either invited by the school to walk on and try out for the roster;  or, they're kids who take it upon themselves to show up, prove that they have at least some baseball skills, and just as important…to show that they're good teammates.
The reality is that 11.7 scholarships don't go that far…that there are a lot of kids getting a little bit of that divided-up money, but a lot more are getting virtually nothing to play college baseball.  They just love the game, and hope to find a roster spot, and enjoy contributing in any way possible.
Tipp City's Aaron Hughes is a perfect example.  Hughes was a good player for coach Bruce Cahill in high school, but was never recruited by Ohio State.  An engineering student, he took it upon himself to walk on four years ago because he knew he could play…and he knew that he was a good teammate.
"He was a high character kid, and he had baseball skills,"  said then coach Greg Beals.  "Aaron was the kind of kid you want in your locker room."  In his final year of 2021, Aaron batted three times, had no hits, and struck out twice.  His only defensive stat amounted to one chance in left field where he recorded an out by catching a fly ball.  Yet, he could play both the infield and the outfield, he traveled with the team, and when he graduated he had a most-valuable addition to his college resume'.
Aaron Hughes could proudly tell future employers that he had three years of NCAA athletic participation, a fact that says 1) he's competitive, 2) that he works well within a team concept, and 3) he has experience with failure, how to deal with it, and how to make the proper corrections and try again.  All of these he learned and refined through playing college baseball.
There are quite a few kids like Aaron Hughes out there on this NCAA opening weekend.  More impressive is the number of opportunities that exists in schools other than those the size of Ohio State.  They play baseball at Ohio Northern, too, where Coldwater's Jacob Wenning is playing,  and at Ohio Dominican, where Troy's Trayce Mercer recently signed to play next year.
But all of Ohio's Division II NCAA, Division III NCAA, NAIA, and junior college schools are looking for kids who want to play baseball – who've given up on the opportunity because they believe if they don't get recruited by a Division I school they're not good enough to play…anywhere.  And many don't play because they were never encouraged, or were never informed that baseball beyond graduation is even possible.
"The fact is that a lot of the kids that go to the smaller schools are late-bloomers, who develop a year or so later, and that's when we begin to pick up on them,"  said a major league scout last spring at Bill Davis Stadium.  "You don't ignore those players just because they're not playing Division I.  If you can play you can play.  You don't see as many, but you see some."
Mostly, though, you see kids who just like to play baseball.  And here's the reality.  There are uniforms at many of those smaller Division III schools that are simply hanging there waiting for someone to wear them.  And yes, once upon a time…I walked on and played college baseball because I could throw strikes and make a baseball miss bats.
So to answer the question, here's why we write about baseball at the height of basketball season.
Enthusiasm for baseball is never higher than it is in Florida this weekend, and for the next month, as the smaller NCAA schools make their way to Port Charlotte to play.  And if you're one of those high school players reading back home, we want you to know…that a lot of the players on those teams look a lot like you.
If you've got baseball skills, you're willing to work hard, and you're a good teammate…you can be here, too.!