After nine months of change, and adjustment, the Buckeyes are ready to take it all between the lines.  What to expect?  It's baseball, and the players, themselves, will have the last word about what's written between now and season's end.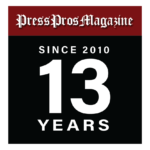 Port Charlotte, FL – I've written this same, particular column now for several years about the season at hand…like Johnny Carson doing his Carnac The Magnificent bit.
Some years have been better than others, and this one will probably not compare to that of 2019 when I not only predicted correctly that the Buckeyes would qualify for the Big Ten Tournament, but their regular season record, as well, claiming they'd finish ten games over .500 (35-25).
Last year was on point, but a washout, as my caveats were  1) they had to stay healthy, and 2) could they replace Seth Lonsway and Garrett Burhenn as starters in their weekend pitching rotation?  As it turned out, those two red herrings became season-long red flares.  The injuries hit early, and the starting pitching – pitching, overall – never happened and the record reflected as much.
But this is another year, a radically different year, with a new coaching staff, half the roster turned over, and this opening weekend amounts to being an overture to the unknown.  Glass half full…I can see it going better than some expect.  Glass half empty…first-year coach Bill Mosiello will have it in living color if it doesn't, a 56-game audition for the future.
I could get some pushback, come Friday.  Or, I could get a nod for recognizing that there's no guarantees in baseball, just like there's no crying.  There's no room for hurt feelings when the numbers support the argument.  In this case…it's reset time and those 56 games to prove that last year's numbers don't tell the whole story – that hope does spring eternal!
Starting with the change in coach(es), I have no questions, or doubts.  Bill Mosiello has his team's attention.  From Little League to the Pacific Coast League I've seen coaches and managers of every size and shape, and they all know the game.  It's how you communicate it that counts. He reminds me some of the personalities I observed in minor league baseball, where it seemed the successful ones always said more by saying less.
Teach the game without window dressing.
Can you make kids want to be coached – do the things that win – until they become instinct, and natural?
From the early indications his players seem hungry, buying into a new voice, a new season, and new numbers.
But enough with hype, and hope.  Now you prove that the sum is greater than the parts, and the parts are no greater than what they do together.
The players…..
The interior defense in 2022 was not good, and there's no other words, or need to remind.  However, if you ask Mosiello he'll tell you he likes the makeup of what he has to work with – that there is flexibility in who plays where.  It's a given that Marcus Ernst will play a lot at first base…because it's a given that Marcus Ernst will again hit .300 (or better).  But there are fluid options at second and third, where Tyler Pettorini, Josh McAlister, Nick Erwin, and Andrew Jones can all play, did play in fall baseball, and played better.  But it wasn't against UConn, and that's where this weekend's games may dictate something about the first month of the season.
What I haven't said yet, but will here…is that true freshman shortstop Henry Kaczmar came to Ohio State for a reason – to play shortstop.  Infield expectations, in large part, begin with him because he plays the toughest position of the four.  I saw adequate range, good hands, a better-than-average arm, and confidence in fall baseball.  Will he hit?  His pedigree says yes, as he hit .357 with some power in his final year at Walsh Jesuit against better-than-average Division I competition.  An early commit to Michigan, he flipped that over the summer to come to Ohio State, so none of the new faces on the roster will have more motivation to play well and make a good first impression.
The outfield is the strength of the club, a known quantity – Trey Lipsey (.294/7/26) in left, Kade Kern (.298/9/49) in center, and Mitch Okuley (.287/8/30) in right.  At least that's how it stacked up when they concluded fall ball.  Those three will hit and play good defense, and the guy to watch is Okuley, who the previous staff believed would explode as a hitter before now.  Last year he showed that he's on the brink.
But another guy who creeps into the conversation is transfer Zach Freeman (from U. of San Francisco – .238/1/8), who caught everything in the area code and hit enough line drives during fall baseball to create some expectation of getting his athleticism on the field.  If he's healthy I say he plays.
Catching should be predictable in 2022, and at the same time…a work in progress.  Predictable for the fact that veteran Miami transfer Cole Andrews (.291/9/53 in 2022) will get a veteran's share of the duty, but the Buckeyes recruited well when they nabbed Centerville freshman Matt Graveline (grav-uh-lun).  Graveline will be an interesting athlete in the mold of former Buckeye Dillon Dingler, who as an-athlete-turned-catcher turned out to be a gleaming prospect for the Detroit Tigers.  Dingler had the best arm in the Big Ten behind the plate.  In a year or so we might be saying that about Graveline.  Nothing's guaranteed, remember.  Just a hunch.
Take a deep breath now….over the pitching.  6.58 (ERA) didn't get it last year, and it won't should it happen in 2023.  The walk-to-strikeout ratio has to change, along with the habit of walking the leadoff hitter.  And improvement on the mound has been priority 1(a), right there with defense.  It's not for lack of arms, and velocity.
Rather, it's a matter of confidence to execute strikes, and better strikes.  College hitters feast on the fastball, which means to be successful you have to execute a few secondary pitches in fastball counts.  Simple as that!  If Isaiah Coupet (5-5, 5.85 era) and a host of candidates for the second and third starter (Josh Timmerman, Justin Eckhardt, Gavin Bruni, and George Eisenhardt) can do that they're in business.  If you're counting, there's some actual depth here, because senior Wyatt Loncar (2-4, 4.56) can pitch anywhere in the game, and has plenty of starting experience, as does transfer Jonah Jenkins (U. of San Francisco). Pitching coaches Sean Allen (from Texas) and Andrew See (from Clemson) have preached this since the first day of fall baseball.  Perfection is rare in baseball, so just throw strikes.  Hitters miss, or pop up…all the time.
The bullpen?  Chaos in 2022, but again…too many walks, and the question of confidence.  If hitting is a matter of timing, it's incumbent on pitchers to upset that timing with a better pitch.  Freshman Landon Beidelschies (Canfield) impressed in fall baseball for his ability to compete and handle the moment. Returners Tim Baird, Jake Johnson, Will Pfennig, Jacob Gehring, et. al., … all seemed to progress in the fall.  Two more freshmen, Landon Price (Van Wert) and Cole Pauley (Lexington) wait to make their own impression.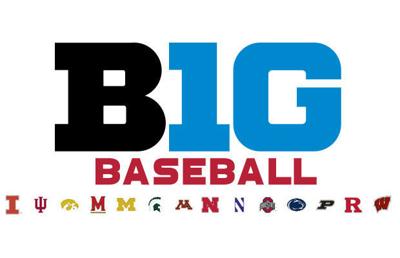 The bench?  Mosiello has repeated that he likes to have options, and that he likes the options he has.
As with last year, and every year, none of this matters if they aren't healthy.  You can't help the club in the tub, and it's a good omen to have senior infielder Nick Erwin back from the shoulder surgery that cost him all but one game in 2022.
Finally…there have to be expectations.  Not the same as football expectations, but it's also fair to say that all the coaching in the world can't deliver on expectation, nor can predictions from D1 Baseball and Perfect Game.  It has to come from between the lines.  What this team does and how it rebounds in 2023 rests squarely on the roster.
One last note.  Short of any predictions on record and how individuals play…I'll say that you'll see a lot of new faces in 2023,  and none of them came here to take time and settle in.  They came to produce, now!  If the first two weekends don't show positively expect people to be moving around.
So what more to be said?  The bell rings tomorrow when the horses go to the gate.  My last words are…pitch, defend, hit a little, and see what happens.  If the leaders get off to a good start, the rest of the field is likely to follow.  It's the way this game is played.
And thank God for college baseball – for those who follow from 88 counties …'Buckeye Nation'?
O-H…?