With big wins over Virginia Commonwealth and Saint Louis, the UD Flyers are back in the hunt for an Atlantic 10 championship and visit last-place Loyola Chicago Friday night, realizing it took overtime for them to beat the Ramblers in UD Arena, 85-81, on January 31.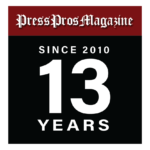 Dayton, OH — The University of Dayton basketball team can forget the trials and tribulations it has endured this season.
The injuries, enough to provide a medical student plenty to learn. The defeats, some extremely shocking.
That's all in the past. The Flyers can now live in the present and the future.
With two tremendous wins in the past two games, one at first-place Virginia Commonweath and one in UD Arena against second-place Saint Louis, the Flyers appear to have placed the sand bags in the right place.
The Flyers (17-9, 9-4 in the Atlantic 10) are so close to the top of the league standings they can smell it even if their nostrils are stuffed with cotton.
Taking care of their own business the rest of the way is what coach Anthony Grant is emphasizing — one step at a time, one game at a time. A book entitled 'Looking Ahead' is not on Grant's coffee table.
The Flyers have games remaining at Loyola Chicago Friday night and games at UMass, home games against LaSalle and George Mason and a game at Saint Louis.
On paper, Friday's game at Gentile Arena in Chicago appears to be a breeze, even a strong wind off Lake Michigan. Basketball games are played on wood, not paper.
Yes, Loyola is 2-and-10 in the A10 and 8-16 overall. But the Ramblers are 6-5 at home with wins over St. Bonaventure and George Mason. And they scored a huge upset in Atlanta, 76-58, over Clemson.
But what should grab UD's attention is that Loyola took the Flyers into overtime at UD Arena before losing, 85-81.
While nearly every team makes stopping DaRon Holmes II its priority, mostly successfully over the past month, those teams have not been able to put the clamps on Tourmani Camara. His uniform may have '2' on it but he has been No. 1 in recent games.
Camara scored 26 points and captured 15 rebounds in the win at VCU and followed it with 17 points and 10 rebounds in the Saint Louis win. And the 6-foot-6 junior captain from Brussels, Belgium leads the A10 in rebounding at 9.3 a game.
"Every time somebody plays us, they bring their very best," he said. "To show up every day and be consistent is a very big key for us."
And it was Camara who saved the day for UD in the overtime win over Loyola with a career-best 31 points and nine rebounds. He can assume Loyola will pay rapt attention to him Friday night.
"It's game-by-game and off to the next one," said Camara. "We can't get too much ahead of ourselves, stay focused on the game plan, stay focused on what we need to do on the next team up. Keep working, man, just keep working."
That includes taking their best efforts to Chicago, which is not to be confused with Shangri-La. The Flyers best pack their defensive bags for the trip.
UD leads the A10 with a Burmese python-like choking defense, 61.2 points a game. But the Ramblers put 81 on them in UD Arena, the most points scored against them this season.
Other than the fact he is The Belgian Beast, Camara realizes it is up to him to take advantage when the other team uses everything but spiked clubs to stop Holmes.
"He is a big piece of our team," Camara said about Holmes. "We need him to get going for everybody to get going. He is a big force. He draws fouls and he is able to get other guys open.
"Every time the ball goes into the post, he gets doubled," added Camara. "That creates so much space for other people, so he is a major key to our team. For him to be physical is huge for us."
One of UD's missing links this season has been point guard Malachi Smith. He missed 11 games with injuries to both ankles, including the win over VCU.
He started against Saint Louis and scored 14 points in the first half and passed around six assists. When the Flyers built a big lead early in the second half, he sat most of the second half, a precautionary measure. How available will he be for Loyola?
"That's what he is a capable of," said guard Koby Brea, forced to man the point guard spot in emergency situations. He started against Saint Louis and flipped in 13 points.
Of Smith, Brea said, " I feel like he is one of the best point guards in the country. When he is able to do the things he does, it opens it for all of us.
"He did a hell of a job for us and unfortunately he couldn't play much in the second half," Brea added. "Knowing him, he'll bounce back and be fine."
Even though Holmes and Camara have produced some big back-to-back games the first 12 weeks of the season, neither of them, nor any other Flyers won A10 player of the week. . .until last week. During UD's two wins over VCU and Saint Louis, Camara averaged 21.5 points and 12.5 rebouds and was named Player of the Week. Camara has seven double-doubles this season, three in a row.
Before beating VCsU and Saint Louis, the Flyers were upset three straight times on the road by George Washington, St. Bonaventure and Rhode Island. Grant called out his team by saying, "There is a difference in wanting to play and wanting to win."
Camara said Grant's message penetrated all ears.
"It is something he says to us a lot," said Camara. "It has been really hard. . .instead of focusing on who we're playing against, it is focusing on who is playing around us (teammates).
"It is the brotherhood we have and that was his big emphasis," he added. "The way we shared the ball and played together (against VCU and Saint Louis). . .yeah play to win. He says fun for him is spelled w-i-n. That's what makes everybody happy. That's happiness."
The Flyers hope f-u-n is spelled w-i-n over the next five games and carries into the Atlantic 10 conference tournament in Brooklyn when it commences the second week in March.