Eight months after he was hired to replaced Greg Beals and retool the future of Ohio State baseball,  Bill Mosiello faces his first test this weekend with the opening series against UConn.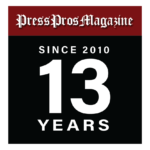 Columbus, OH – He hasn't mentioned it and I don't expect him to.
But this weekend's opening series against UConn is more significant for first-year coach Bill Mosiello than the average opening day – his first 'mid-term' exam as the head baseball coach of a Division I baseball program…in his first head coaching position after 30-plus years as one of the country's best assistants.  Mosiello took over the Buckeye baseball program last June, becoming the fifth Ohio State coach in the modern era of baseball on campus, following Marty Karow, Dick Finn, Bob Todd, and Greg Beals, whom he succeeds.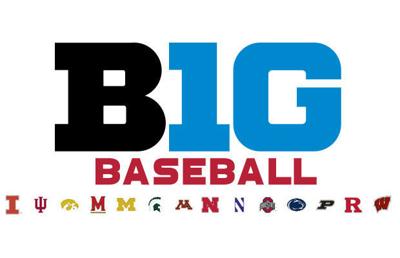 Significant?  I think so, if you remember the consequence of a college mid-term.  Back in my days at Ohio State they were a big deal because that first midterm was an indication of how you stood in the class…if you were even going to pass!  I remember it came quickly, and if you didn't do well there was that feeling of where do you go from here?
You crammed, sitting up the night before, memorizing notes, and hoping those notes would even be covered be on the test.  To those prepared, the outcome was predictable.  To the unprepared, it was often an exercise in quick change of direction – drop the class…pick up something else.  Bill Mosiello doesn't have such an option!
He was hired to change the dynamic of Buckeye baseball, after back-to-back sub-par seasons, albeit Covid seasons, where the Buckeyes struggled to a collective record of 43-50, finishing 11th out of 13 teams in the 2022 Big Ten standings.
A highly-respected assistant at Texas Christian, he helped lead TCU to four consecutive appearances in the College World Series;  and came to the Buckeyes like Elmer Gantry, preaching a message of change, and immediate change!
"There's no two-year plan,"  he said during his hiring press conference in June.  "We'll hit the ground running.  We intend to win."
Given the obstacles that comes with Big Ten baseball,  he said things that some likened to writing checks that would be tough to cash.  Such as:  "We'll make Ohio State a dominant baseball school in the Big Ten."
And:  "With the Ohio State brand there's no reason why we can be a national power in baseball."
Exciting?  Absolutely.
Doable?  It's as easy as pitching better, making the predictable play, and a mind set of success in the Buckeyes' case.  All things are possible when you can command those necessary elements, as Michigan did by getting to the CWS in 2019.  But the trick is…how to improve the odds of doing it?  Mosiello has hit the ground running.
From day one he has said the Buckeyes need to recruit better – on a national basis – and to that end he's worked the process already, along with the portal, to bring in new blood like transfers  Justin Eckhardt (pitcher, Texas) and Zach Freeman (outfielder, San Francisco).  His message has found some willing ears with in-state recruits like shortstop Henry Kaczmar, and 2024 catcher Mason Eckleman.  Both flipped earlier commitments to Michigan to join Mosiello as a Buckeye.  Kaczmar is here now.  Eckleman will be here next year.  It was considered a big 'get'.
He's worked tirelessly from day one on fundamental baseball, hoping to reverse some egregious stats from 2022 that showed in black and white why the Buckeyes finished 11th in 2022.  Fall baseball resembled army boot camp, with heightened instruction on everything from running the bases…to running on and off the field.  Nothing was assumed, and no stone was left unturned.
He has surrounded himself with an impressive staff of assistants, vowing to improve the culture and priority of Ohio State and Big Ten baseball from the inside out.  One needs only look across the river on football Saturdays to observe the athletic pecking order, as it is with other Big Ten schools.  But Mosiello comes from a background where baseball matters more, and I know from conversation that he hopes to change the way baseball does its business at Ohio State.
There have been repeated questions about a change in expectation and vision.  I would assess him this way.  He's a seasoned blend of how to teach the game, how the game is played…and importantly for Buckeye fans and administration, the reality of how the game is played at college baseball's highest level.  He has high expectations, while knowing freshmen and sophomores are going to make mistakes.
Without question 'Mo' has upped the ante, including the immediate non-conference schedule, adding teams like Grand Canyon, Gonzaga, Mississippi State, and Oklahoma to the Buckeyes' first four weeks.  Sink or swim, he's vowed to impress would-be future Buckeyes that there really is no two-year plan.  If you're a top talent there's a place here for you now!
That starts this weekend, with UConn, who ran off a record of 50-16 a year ago before being eliminated in the NCAA tournament by Stanford in the West super-regional.
Is it all doable?
Well, no Big Ten program has crammed more into their preparation since the beginning of the school year.  And it's safe to say that no other school starts with more motivation.  Again, Mosiello comes from TCU finishing 38-22 last year, a culture of baseball he calls 'sustainable'.  The Buckeyes finished 21-30.  21-30 is not sustainable!
"It's not lost on me how important this is, and the opportunity I have," he said during his introductory press conference back in June.
Will he get better baseball in just eight short months?  I hope so.  Hard work deserves its reward.
Administration would like to know, as that vision was the prerequisite for change.
Alumni would like to know, questioning if all things are really possible…and the odds of doing it.
Players would like to know, eager to be on the ground floor of what Mosiello hopes to build.  We'll see soon enough.
Class is about to convene – the first midterm.
The first sign…of where we go from here!