The associate athletic director, and man responsible for last year's change of head coach for the Buckeyes, believes that the sum of the parts is still what makes Ohio State and Big Ten baseball contemporary…a 'big picture' experience in comparison to 'big money' and warmer cultures in college baseball.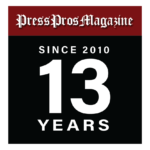 Port Charlotte, FL – When Greg Beals was dismissed as Ohio State's baseball coach last May, it raised eyebrows.
Beals, a respected member of the NCAA coaching culture, had won 588 games at Ball State and Ohio State, and 345 games in eleven seasons with the Buckeyes.
He guided the Buckeyes to two Big Ten Tournament championships, in 2016 and 2019.
He had taken the Buckeyes to three NCAA regional tournament appearances, in 2016, '18, and '19.
Moreover, he owned an enviable record of 17-9 against Michigan, including a record of success against the Wolverines in the magnified competition of the Big Ten Tournament.
Many believed that he had done enough to keep his job, given the notable drawbacks that come with coaching in the Big Ten.
But his overall record in the Big Ten was barely over .500 (141-139), leading others to believe that there was, after all, a greater expectation than just running a clean program that had produced 6 All-Americans, 41 All-Big Ten honorees, 27 MLB draft picks, and 21 Academic All-Big Ten selections.
One commented after his dismissal last May, "To whom much is given, more is expected…eventually," a variation on the well-known scripture verse from the gospel of Luke.
In baseball terms, there has always come a time for change – surprising, questionable or inexplicable.
The Yankees fired Casey Stengel in 1961 after he had won 7 World Series in ten years.
And the Reds fired Sparky Anderson in 1978, for finishing second twice in successive years, after he'd just led the Big Red Machine through eight years of baseball immortality.
In Ohio State's case, few NCAA institutions can rival in terms of facilities, reputation, and yes…expectations. And after back-to-back seasons of Covid downturn in 2021 and '22, associate athletic director Shaun Richard was charged with making a change.  That change naturally sparked more questions.
Was there something that wanting with Beals' twelve years of .503 conference baseball, despite his successes?
Was there suddenly a heightened direction or expectations for baseball, both at Ohio State, and in the Big Ten?  Subsequent to Beals' departure, Michigan coach Erik Bakich left for Clemson, signing for a reported $1.2 million annually – three times that which he'd made at Michigan.
So, would the Buckeyes follow suit through their hire of Texas Christian University assistant Bill Mosiello, in June, to replace Beals?
Richard, a bonafide card-carrying member of the baseball-is-good culture in college sports, recently shared some perspective prior to this week's opening of the 2023 season.
"Yes, there are expectations, and Bill and I have talked about the expectations," said Richard during an exclusive interview with Press Pros at Bill Davis Stadium. "And it doesn't matter what my expectations are, because his expectations  on himself are ten times higher.
"Me, as an administrator of this program, in the first year…my job is to see that the vision that he's set for the program is going right. Greg Beals did not leave the cupboard bare. There are players here. We have the best outfield in the Big Ten and six out of nine returning at defensive positions. We have some studs, and we have the best coaching staff, we believe, in America here now. Not just with Bill, but all the way down. So, sure, the expectations are high.
"And…Bill would tell you that if they weren't high he wouldn't be here."
So, like…how high?  Crazy high?  Is one of the expectations that of winning the College World Series in 2023?
"No, that's not my expectation, or even Bill's," answered Richard. "But we're going to work toward that, and work toward it every day. We do need to be competitive in the Big Ten, with a chance to make the NCAA tournament. That's always the expectations for this program – this, and every year.
"If you ask the question to Bill it's not even an option – to not make the NCAA tournament. He doesn't even know what that looks like, but believe me, it's everything he thinks about.  And that's my expectation, as well."
Many questioned the Bakich move to Clemson for the kind of money it signified. And when asked last summer if it meant a different priority within the Big Ten as to financial commitment towards baseball, Richard answered, emphatically."The Big Ten will not enter an arms race with the SEC and other conferences regarding coaches' salaries."
His stance hasn't changed.  However, within the past decade Big Ten football swore it would never pay a million dollars for a defensive or offensive coordinator.  That threshold, of course, has since been breached.
"If kids are making decisions based on coaching salaries compared to what we provide them as athletes, then that's two different situations,"  says Richard. "I would put this program up against any other college program, anywhere, in regards to what we provide the student athletes.
"Of course we have cold weather in Ohio. You can't hide it. If kids want to compete outdoors all year 'round, this isn't the program for them. But, if they want to come here and want to be coached by some of the best coaches in America, and have a great student-athlete experience top to bottom…I'd put us up against anyone. We'll never tell a recruit from Texas, Florida, and California that if they come here it's going to be 80 degrees. But we will tell them we'll take care of you from start to finish during your experience at Ohio State."
Mosiello has stated that he'll bring sustainable success to Ohio State baseball…that the brand, alone, connotes distinction as a national power in baseball. But can you be a national power with the obvious differences between the Big Ten and those from the SEC with such an attractive geographic advantage? Can Big Ten baseball convince top draft choices to make a decision based on overall experience…over schools with blue skies, bikinis and beaches?
"Well, I don't have to convince them," cautions Richard. "These coaches will have to convince them, and we have the best coaching staff in America, and I really believe that. But this is Bill's vision, along with the staff, and it's a matter of selling that vision. We're already winning some battles right now, battles that in the past we might not have won.
"And Bill left a really good position with a really good program to come here, because he believed that Ohio State can be a powerhouse – a powerhouse in a lot of sports that are typically warm-weather sports."
Aside from a change at the top, there are other obvious changes. Greg Beals had two paid assistant coaches, Matt Angle and Dan DeLucia. Bill Mosiello has three coaches, total, with Seth Allen, Andrew See, and Buck Taylor, with former coach Damon Lessler serving in a different, operations capacity.
Richard explains.
"Again, this was Bill's vision of what a powerhouse baseball program looks like,"  says Allen.  "And when he came to us we said, 'Ok, let's figure out how to do this.' Again, that's my job…how to support him and his vision. And there were going to be some 'no's' along the way. We're not going to put a dome over Bill Davis Stadium, and there are NCAA limitations.
"We had to figure out how to bring some really good people in here and have them be a part or this.   The new NCAA rule is you can have four countable coaches on the field. So we're trying to see department-wide what that looks like. Our four as of now will be Bill, Sean Allen, Andrew See, and Buck Taylor as a volunteer. I don't know how you make a living as a volunteer, and there's a reason why they're going away…but Buck Taylor (who came from Kansas State) is a 'quality' volunteer. He could coach on a lot of staffs in America. But he chose Bill because he believes in his vision."
Richard cites a list – other issues – that separate Big Ten baseball from the more-recognized cultures of NCAA baseball, those who enjoy warm weather. Marketing is one.
"We have to market this conference better, and tell our story better," Richard says, flatly.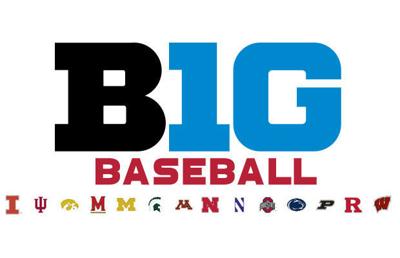 "We need to do some things on-field. Our technology needs to improve, in regards to instant replay, analytics, and that kind of stuff. As a conference we're behind, and that was a major part of our league meeting in the summer.
"There's discussion as to how we can extend the season, to where we play in warmer weather.
"Those are big topics that we have to figure out, short-term. And then there are some others – long-term goals. But those three are the big ones right now."
In an hour's time it was as much as we could cover. And this has to be said about Shaun Richard:  He loves to talk baseball – talks enthusiastically of it being part of the overall NCAA experience. He played the game as a catcher at the Massachusetts College of Liberal Arts. And prior to coming to Ohio State, he served as assistant athletic director at Colgate University, with attention to a broader scope of responsibility, including marketing, promotions, facilities management, and even ticket sales.
Is there more to this story? Much more, but tempered by reality.  Only so much can be done in one year.  For now, the vision 'is' the emphasis.
When we convene again we'll know more…about how the vision has played out.