Four days from the first pitch of the 2023 baseball season, Monday's press conference centered around first-year coach Bill Mosiello and a trio of Buckeye players all eager to restore, regenerate, and put a better forward in 2023.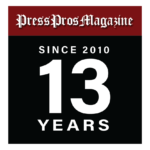 Columbus, OH – Here's what 20-31 will do for you going forward.
At Monday's official press conference for Ohio State baseball exactly three media entities showed up at Bill Davis Stadium to hear the thoughts of new head coach Bill Mosiello, and prominent returning figures…outfielder Kade Kern, reliever Wyatt Loncar, and starting pitching hopeful Gavin Bruni.
The local paper and TV chose to cover car-jacking stories and was conspicuous by its absence, but that's no jolt.  Media has ignored Ohio State baseball for years.  It doesn't sell ads, and it doesn't move the needle for ratings.  Not since the days of Hugh DeMoss and Jimmy Crum has anyone shown an interest in spring sports on campus, save one event in April…the big 'exhibition'.  Monday's Dispatch had a feature outlining how the football scholarship picture projects for next season.
None of it bothers Mosiello, or deters him from preparing for this week's NCAA baseball opener in Port Charlotte, Florida – his debut as a college head coach after decades of being an assistant in baseball cultures where a press conference matters.
Is he excited for what certainly amounts to a turning point in his life and career?
"I haven't even thought about it, to be honest,"  he said Monday at Bill Davis Stadium.  "Maybe before the game starts, or even on the plane ride, I don't know.  I've always taken my responsibility as an assistant just as seriously.  And all my years as an assistant I've been fortunate to work for coaches who made you feel like a head coach every day, you believed it was your team, and you got great authority from the head coach.  They ran things by you all the time that made you believe that you were valued.
"Now I'll think about it differently, I know, because it's not as easy once it's you, and you have to be the one.  As emotional as I am, there is no emotion right now going into this.  It's a matter of pouring into these players.  I'll be excited about seeing them get off to a good start, play well, and realize their dreams."
But realistically, they're his dreams, too…given his hiring statements from June where he promised accountability, sustainability, and making Ohio State a dominant player in Big Ten Conference baseball.
"I've always enjoyed being a talker,"  he smiled.  "But now it's, geez…be careful what you wish for.  I've made some bold statements, and I'm not hiding from those.  I still believe in them, and if I didn't I wouldn't have said 'em in the first place.  I like the players, the group, their buy-in, and it's been pretty incredible."
Asked about what he likes most, and what he doesn't like,  about his '23 Buckeyes, he spoke in terms of what's realistic.
"I just want them to be themselves,"  he answered.  "What they've done the last few weeks.  The scariest part is the unknown.  I'm used to going to war with guys that I know…how they react, how they handle failure, how they handle success, and this is a group I've never been around in a game situation when real bullets are flying.  So the unknown is the only thing that's scary, but it's also the part that's the most fun, as well.  It's intriguing…the biggest challenge."
He talked for twenty minutes on a variety of issues.  He loves his outfield strength…the fact of having options in the infield…players capable of playing multiple positions…depth of arms on the pitching staff…and the growth he's witnessed with both pitching and defense, two areas that sent them plummeting to 11th place in last year's Big Ten standings.
"Last year's last year,"  he offered.  "There isn't a lot to gain from last year.  Again, I just want them to be themselves, what I've seen for the past couple of weeks.  They're building confidence.  We've defended well during that time and in six [intersquad] games I think we've had two errors.  I think the same guy made both errors.
"We've pitched well, and you can't do that and not have confidence.  If you try to pitch well without having confidence, that's a different story.  But every outing, and every meeting they grow, and you can see it.  Now we're playing UConn this weekend and they're a good ball club, so everything we've done the last few weeks means nothing…but it does mean something because you have something to grow on when you have some struggles;  and we will have some struggles."
Kade Kern, Wyatt Loncar, and Gavin Bruni (pronounced Broo-nee) were part of that forgettable 2022 experience, but Monday looked and sounded like subjects of a reformation.
Kern:  "The buy-in has been great, and you need that to be successful, regardless of who's coaching.  What they've preached to us is working, and you trust what they say when you see it work – when you know that they've had success in the past, and that it's going to work for us, also."
Loncar:  "Coach ('Mo') talks about the standard, so it's the little things we do on a daily basis.  He's very specific about the discipline of how we do things, even the littlest things.  When you do that things don't snowball.  It helps with being in control of the game.  The little things we did in the fall are going to be a game changer for us."
Bruni:  "For a pitcher, and a pitching staff, it's the hot hand, and if you pitch well you're going to get the ball.  You've got to execute.  Coach Allen talks about execution a bunch, so whoever executes at the highest rate is the one that's going to get the ball."
This is what's been taught since fall baseball – the buy-in.  Mosiello is a talker, and the three Buckeyes there on Monday have been willing listeners.  They're excited, excited for each other, and appreciative of their individual qualities.  Asked to name someone that motivates their optimism for opening weekend and beyond, none of the three hesitated, all three appreciative in their choice.
Kern:  "The guy in the locker room is Joey Aden (outfielder, Bentonville, Arkansas).  He's a guy that doesn't always play, but he's the guy in our dugout that lifts everyone up and gets people ready to go.  He's a guy you want as a teammate."
Loncar:  "My guy is Mitchell Okuley, because he just plays the game the right way every day.  He's not flashy, there's no swag out there, but he's going to hit, he's going to make plays, and as a pitcher you feel comfortable having Mitch Okuley behind you."
Bruni:  "For me, offensively, it's Trey Lipsey in the leadoff spot.  It's fun to see because you know he's going to get a base hit, a base on balls, hit by a pitch…he's going to get on base and he can be on third base in two pitches.  It's exciting to see him at the plate and out in left field."
This is the foundation, some core examples of what Mosiello and his staff have accomplished, and what they believe in going into this weekend's four-game series in Florida…then four in Arizona…three in Dallas…and three in Bakersfield, California.
But that's not enough.  He talked Monday about the focus on winning conference championships, compared to the Big Ten Tournament title.
Is it a lesser achievement?
"Absolutely not,"  'Mo' corrected.  "You want to win them both.  But the best team is the one who played the best for the twenty four games in conference, not the one who gets hot for a week.  The goal is to be the best team you can be for those twenty four games.
"If we have a bad year and have to win the conference tournament, we'll cross that bridge when we get there."