Abysmal shooting and scoring woes the likes of which Ohio State hasn't experienced since before Y2K marked the Buckeyes' 11th loss in 12 games Sunday at Value City Arena.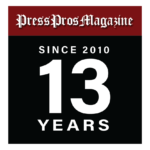 Columbus, OH – Delving deeply into what went wrong and why in the latest Ohio State basketball loss has reached clubbing-a-baby-seal cruelty at this point.
Another game Sunday against Michigan State, another defeat that extends the Buckeyes' misery to 11 losses in their last 12 games, it's long since become – as former OSU football coach John Cooper once said – "beating a dead horse to death."
Doing that would constitute abuse of a corpse, a description which certainly applied to the offensive ineptitude Ohio State displayed throughout a 62-41 loss to MSU.
Shooting 40 percent from the field and only 27% from three-point range with six first-half turnovers won't give any team much hope of being competitive the rest of the way.
For the Spartans, those numbers worked for a 13-point margin at the break, because OSU scored only 11 points on 19% success from the field, 20% from beyond the arc and committed eight throw-aways.
The Buckeyes (11-14 overall, 3-11 Big Ten) were Dead Men Walking at the offensive end.
"I thought we had some really, really good defensive possessions today, really good," OSU coach Chris Holtmann said. "I thought we played defense well enough for 30 minutes to give ourselves a chance to win. Our offense was just…was just, you know, rough."
The entire calendar year has been that for Ohio State, save an easy win on the road at Northwestern on Jan. 1.
Had Sean McNeil not sank a short jumper with four seconds left, OSU would have gone without a double-figure scorer and would have failed to crack 40 points for the first time since…well, sometime before 1949, which is as far back in the archives as complete game-by-game scoring totals exist.
The 41 points were the Buckeyes' fewest since a 55-41 loss at Michigan State in 1996, Tom Izzo's first season as the Spartans' head coach in what is now a 28-year career.
Izzo's teams have always made defense a priority, but he made no attempt to attribute Ohio State's woes to some landmark standard of coverage the Spartans unleashed.
Izzo was, however, playing some admirable defense himself after getting his biggest margin of victory against any Big Ten opponent this season, doing his best to defend Holtmann from those who believe his sixth year at OSU should be his last.
"I thought it was a great move, it surprised me with their lineup," Izzo began, referencing the start given Buckeyes' freshman Roddy Gayle in place of transfer Isaac Likekele. "It was a great move."
Izzo went on to extol Holtmann's freshmen as, "really talented," and assured OSU's incoming class, "is as good or better, because he beat us on a couple kids."
There were more compliments as Izzo's press conference went on, which isn't surprising given that Holtmann recently disclosed the MSU coach called him immediately upon an ejection from Ohio State's loss to Wisconsin 10 days ago to ask, "Are you all right."
"We're all, as coaches, trying to figure out how we deal with the different things we all go through between freshman and seniors and transfers," Izzo said. "It's not as easy as you people think it is, whether it's me, whether it's Chris, whether it's a lot of of other people."
Izzo isn't wrong about even the best college coaches, like himself, trying to figure out a new normal in a college basketball landscape that's changed dramatically with immediate-transfer eligibility and Name, Image and Likeness compensation.
The transition from winning under the confines of the former NCAA rule book to winning within the current – which is to say, nearly non-existent – NCAA rule book is undoubtedly difficult.
But here's what's also difficult…gauging what's fair for fans to expect of coaches paid handsomely, as Holtmann and Izzo are, amid a system that's also dramatically changed for fans over the past decade.
It costs $15 to park for a basketball game at Value City Arena, and a ticket in the farthest reaches of the building can cost $18 to three times that much, depending on when it's purchased.
A basket of rubber chicken fingers and french fries will run you $12 and, "Oh, you want extra barbeque sauce with that…that'll be another $1."
An official Ohio State jersey at the official gear shop on the concourse will cost you an official swipe of your credit card, unless the six-year-old tugging on your arm to make the one game dad could afford to gift him for Christmas wants the other jersey on the same rack with the stitched number that looks way more, "official."
That one will run you $110.
Don't bother pulling the extra couple 20s out of your wallet to pay the difference, because, "We don't take cash here." Not in the parking lot, not at the concession stand, not at the team shop.
Ask, "Why?", and you're told that OSU is a "cash-less system," which is a cheeky description for an athletic department to adopt coming off a record year of revenues at a cool $251 million.
This isn't just an Ohio State issue, it's a big-time college sports issue, where schools charge every last cent they can for every last thing they can to finance the most ornate training facilities and pay the most exorbitant salaries so they don't lose one recruit or one coach to one school that can build a better juice bar, a nicer locker room or pay one dollar more.
And at every Ohio State home basketball game, amid the contrived on-court contests sponsored by fill-in-the-blank-corporate partner, there's a public appeal for fans to contribute all that cash OSU won't take in exchange for anything bought or consumed on campus to the Buckeye Collective, which funds the NIL payments to players.
Pay more, swipe more, give more.
Just don't expect anything in return, like the first Sweet Sixteen berth in Holtmann's six seasons.
Izzo has been to eight Final Fours at MSU, and won a national championship, but he's hearing grumbling even though the Spartans are surely going to make the NCAA Tournament for the 25th straight time.
Why the dissatisfaction around East Lansing?
Because MSU hasn't been to the Final Four since 2019.
"I built the monster," Izzo said. "Now I'm trying to feed the damn thing."
That searing assessment came in the middle of four-minute and 50-second Izzo response to a simple question, "What's fair for fans to expect of Holtmann six years into his tenure?"
Izzo's rambling, insightful response was a mix of soft complaints about the transfer portal, NIL and the entitlement of both players and fans. Inside it, there were more compliments of Holtmann and the freshmen he has and the ones he will have next season.
"Understand, it has been a very difficult three years between COVID, guys coming back for fifth and sixth year, then turn around with the transfer portal and paying the players," Izzo said. "It's not as easy as you think.
"I would tell fans, be a little patient…I do think he's a good coach. He's not my best friend. He's not my brother. I am sticking up for coaches. I don't think anybody has any idea how difficult this is."
Compared to how it used to be, succeeding in college hoops is surely harder now because of the new challenges to navitage. But that's also true of the paying customer in these inflationary times, one who's not driving a car like the quarterback at Ohio State or getting paid on par with the priciest college athletes.
Selling patience to those people is a big ask.
Whether they can pay for it in cash or only on credit.