Missing starting center Jack Knapke, #6 Marion Local upped its tempo to match that of the Russia Raiders, shot spectacularly, and finished its regular season schedule with a quality win over #4 Russia.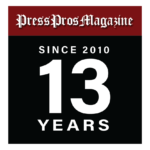 Russia, OH – Both coaches, Russia's Spencer Cordonnier and Marion's Kurt Goettemoeller were thrilled with the timing of the matchup, Division IV's #4 (Russia) vs. #6 (Marion Local), as a preparatory for the upcoming OHSAA tournament.
But Goettemoeller was the only one happy with the outcome Saturday night, as Marion jumped ahead early, never trailed, and withstood a furious Russia comeback attempt in the second half to pull away at the end, and win, 57-46.
"It was a good game for both teams, and I'm sure they believe that, too,"  said Goettemoeller before boarding the team bus for the short trip back to Mercer County.  "But to come here short-handed tonight, shoot that well and beat a good team like Russia, this was a confidence builder for us coming off the loss in Versailles last night."
By short-handed he meant starting center Jack Knapke, who sat out Saturday's game with an injury from Friday's loss at Versailles that seemed to not have anyone that concerned.  Marion showed no ill effects as a team, shifting low post duties to their other 6'9″ option, Austin Niekamp.
Knapke appeared fine, and must have enjoyed the show because the Flyers jumped out to an early 14-7 lead behind the blistering shot-making of senior Jaydyn Mescher, who had 9 for the (first) quarter and 16 points for the half.  Whatever Mescher had became contagious, as Marion ended up shooting 14 of 21 for the half and cruised to a 33-26 halftime lead.
Russia, however, is not 19-3 accidentally, and came out of the halftime locker room locked down on making a comeback, upped the defensive intensity on Marion, and after a 8-2 run cut Marion's lead to 35-32.
It was, however, not your typical Russia night.  The Raiders could not sustain consistency with the up-tempo pace of the game, turned the ball over on three consecutive possessions, and Marion scored in transition off all three to go on an 11-0 run and increase their lead to 46-32, their largest of the game.
Russia, still, had something to say.  The Raiders rode the scoring of Braylon Cordonnier (6 points in the quarter) to go on another 8-0 run in the fourth quarter, reel Marion back in, and eventually cut the Flyer margin to 2 points…46-44.  But again, they could not take the lead, couldn't overcome Marion's two-headed scoring threat in Mescher and Tate Hess, and the Flyers began to push the lead back towards double digits, and an eventual 11-point win, 57-46.
The issue, in capsule, was Marion's ability to make shots…and Russia's recent inability to match.  As good as they were early in the year, shooting 50% with regularity, the past two weeks have been anything but a feeding frenzy at the rim for the Raiders.
"I told them in the locker room that we've got to find a way to score,"  said Cordonnier.  A team that feasted off its three-point shooting just a month ago, Russia failed to connect from the behind the arc on Saturday…an 'ofer'.
"Marion made shots tonight, and they made tough shots,"  he added.  "They made four or five shots on the run that I wasn't sure that I knew they could hit, but obviously they can.  They're still a very, very good team, even without Jack Knapke.  Had he played we would have helped on him.  But without him we just didn't get the message and left too many shooters open on the backside.  They took advantage.  They did a nice job.
"We've got to find a way to score, and we will," Cordonnier said again.  "We'll look at some film and figure it out.  We've got to shoot it better."
Principally, their shooting deficit is being felt around junior Hayden Quinter, who's as mercurial as they come when he's hot.  Saturday he wasn't hot, scoring just 5 points, 3 in the second half, on a night where the ball danced around the rim, but wouldn't go down for him.  Quinter had one field goal for the night in eight shots.
No one scored in double figures, and Braylon Cordonnier led them with 7 points.  Felix Francis, Brayden Monnin, Zane Shappie and Vince Borchers all had 6.
For Marion it was an opposite scenario, 14 of 21 for the first half, the Flyers finished 25 of 44 (55%) for the game, and hit 7 for 17 from three-point range (41%).
"I was super proud of us because we got our comeuppance last night, and not having Jack we played six, spotted a seventh and eighth guy a little, and we withstood their pressure,"  added Kurt Goettemoeller.  "They pulled to within two points in the second half, but we showed some grit and toughness and give our kids a lot of credit for the way we pulled away at the end.
"What got us going early was making shots.  We made a ton of shots early, Jaydyn Mescher had a big night, Tate did whatever we needed, and Austin Niekamp had a good night for a second night in a row.  Hopefully we're coming on now as a team."
Mescher, who recently missed four games with a broken nose, led all scorers with 21 points, and hit three of five shots from three-point range.  Tate Hess had 15, Mitchell Ranly had 8, Luke Pohlman had 7, and Niekamp finished with 6.
Marion moves to 17-4 and concludes its regular season next Friday against Delphos St. John.  And with their obvious advantage in size, plus, in Goettemoeller's words, "coming on as a team", they would appear to be peaking at the right time.
By contrast, Russia concluded its season at 19-3, tied with Jackson Center for the Shelby County League title at 11-1.   There was, however, some concern in Spencer Cordonnier's tone Saturday over where, and how, they find their scoring touch again before the Piqua Division IV sectional.  It could be something…it could be nothing.  One good night for Hayden Quinter, or Braylon Cordonnier, or Zane Shappie and all is forgotten.  Shooting is contagious, a matter of confidence.
We repeat…19-3 is no accident.  Apt as not they'll be in the gym on Sunday…shooting!