The closeness of the proximity to victory in multiple matches that would have been memorable upsets only heightened the frustration for fifth-ranked Ohio State in a dual meet loss to No. 8 Nebraska.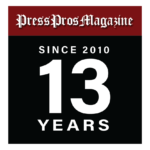 Columbus, OH – There's probably been a wedding where the photographer forgot their camera, the florist mistakenly double-booked across town, the caterer dropped the cake entering the church and the pastor took gravely ill the day of the nuptials.
If so, the event probably still came off better than Ohio State's Senior Night on Friday at the Covelli Center.
Hoping for an emotional, fitting send-off for four seniors who've been the backbone of the Buckeyes' program the past five or six years, OSU instead endured a frustrating dual meet loss to Nebraska that seemed planned, executed and officiated by the inventor of Murphy's Law.
Virtually anything that could go wrong, did go wrong for the fifth-ranked Buckeyes in a 25-16 loss to eighth-ranked Nebraska, starting with the injury report early in the afternoon.
All-Americans Carson Kharchla at 165 pounds, Kaleb Romero at 184 and Gavin Hoffman at 197 were ruled out, and super-sub Isaac Wilcox – who's filled in and won at three different weight classes in Big Ten duals this season – locked up a knee in warmups.
"We knew going into tonight we were in a pickle," OSU coach Tom Ryan said. "We have Carson out. We have Kaleb out. Those two are in, we win the dual. But they weren't in, so we needed someone to step up and we didn't get it. It was a tough Senior Night."
Tough, albeit tantalizingly close to being a major confidence boost a fortnight before the Big Ten championships.
At 141 pounds, Dylan D'Emilo shot for and gained a tying takedown on Nebraska's fifth-ranked Brock Hardy with one second left in the match to send it to sudden victory. Hardy, however, spun out of a single leg at 1:41 and got the two-point win by establishing control at 1:07.
At 157 pounds, OSU's Paddy Gallagher had unbeaten, No. 1 Peyton Robb in the crosshairs with seconds left, threw him onto his back and brought the crowd to its feet with an apparent winning takedown. No call was given, however, and Robb held on for the 5-4 victory that survived Ryan's challenge.
Two matches later, at 174 pounds, OSU's No. 6 Ethan Smith threatened to inflict No. 2 Mikey Labriola's first loss of the season in a match locked up, 4-4, as the final seconds ticked away.
Smith threatened control, but couldn't get his leg free from Labriola, who then spun and gained a puzzling two points from the referee as the match ended.
Those three losses, coupled with two more that followed at 184 and 197 because of Romero's and Hoffman's injuries, erased a 10-6 OSU lead and handed Nebraska the win.
"I wish I could have been out there with the guys," said Romero, the All-American and four-time Ohio high school champion from Mechanicsburg. "I think that definitely would have helped. Unfortunately, things happen sometimes and you have to roll with it."
Romero has been out since suffering a lower-body injury late in his loss to two-time NCAA champion Aaron Brooks of Penn State one week ago.
Romero will be back for the Big Ten in two weeks, perhaps even next week for a dual against Cornell in Tampa.
"It's nothing too serious," said Romero, who's been at OSU six years, given the additional year he received for the COVID cancellation of the 2020 season. "For me, with my age, getting a little older, getting a couple weeks off that I'm kinda forced to take right now, I think it will be good for my body. I'll be feeling great come Big Ten and nationals and hopefully peak then."
Ryan bemoaned both Gallagher's and Smith's losses, because such close matches are the sort the Buckeyes must win to place among the Top Three at nationals.
"Paddy wrestled his heart out, but you've gotta get it." Ryan said. "You can't keep being, almost. The world is full of, almosts. He was in position. He had a major advantage on his opponent to get it and we didn't get it.
"He had a beautiful drag; the guy's behind him; he's going to roll; you've gotta be ready for it. He did a great job putting himself in that position. But if we're going to be in the hunt, we have to have that match. It's the No. 1-ranked guy in the country. You've got him beat. You've got to seal the deal. You've got to be clutch."
The denial of Ryan's challenge mirrored the Buckeyes' bad fortune on replays so far this year.
"It's a close call," said OSU's Jesse Mendez, who scored four points with a 22-11 major decision at 133. "Personally, I thought (Gallagher) had it, because he's my roommate. I see how hard he works. That call can go either way. Today just wasn't our day.
"We had a lot of our seniors out. That's bad timing. The guys who did wrestle, I think are peaking at the right time. That's good to see. I think it only goes up from here."
All-American 149-pounder Sammy Sasso registered his 10th fall of the season at 6:24.
Smith's 6-4 loss at 174 to Labriola reversed the Buckeye senior's 2-1 win in their matchup at the Big Ten last season.
"Ethan Smith wrestled his heart out," Ryan said. "That kid (from Nebraska) is a great wrestler. He's No. 2. Ethan outwrestled him. But you've gotta finish it. You gotta have it."
OSU's other victory came via forfeit at heavyweight, making Tate Orndorff the only Buckeyes' senior to win in his final home match.
But the way Nebraska allowed Orndorff to win didn't sit well with Ryan.
"I was very unhappy that they weighed in two heavyweights," Ryan said of the Huskers' failure to put either one on the mat in the final match. "We put a 49 all the way up to 165 to make sure it was a competition. They had two heavyweights weigh in and didn't wrestle them. I'm not sure why, but it's interesting. 
"It's Senior Night. His whole family is here. They don't owe us anything, but it's a common respect. We would never do it. I don't want to jump to any conclusions on why. Maybe they were hurt. Maybe they were both hurt. But to not put someone on the mat…to not give our heavyweight a chance?"
So it was a frustrating night all around, most of all for the seniors…Heinselman who suffered a 3-1 defeat to fifth-ranked Liam Cronin at 125, Smith because of his narrow defeat, Romero because of injury and Orndorff because of forfeit.
"Everyone knows I would have loved to be out there, if I would have been good to go," Romero said. "But you have to look at the big picture sometimes.
A lot of our guys battled their butts off. D'Emilio, Ethan, Paddy, a lot of matches were super close, razor thin. They could have gone either way. Although it was not quite the Senior Night that we wanted, I'm still super proud of the guys and the way they fought, because they battled hard."