After losing three straight Atlantic 10 road games to mediocre teams, the season looked dead for the Dayton Flyers, but they've bounced back with a win over first place VCU and took away second place from Saint Louis Friday night in UD Arena by scorching the Billikens, 70-56.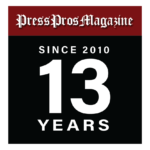 Dayton, OH. — What looked like The Lost Season a couple of weeks ago for the University of Dayton basketball team suddenly is The Found Season.
The Flyers lost three straight road games to George Washington, Rhode Island and St. Bonaventure and it looked as if all hopes of an Atlantic 10 regular season title were strewn up and down the Atlantic coast-line.
Suddenly, The Reversal.
First, the Flyers sashayed into Richmond, Va. on Tuesday and beat first place Virginia Commonwealth.
Then, in front of a delirious UD Arena crowd Friday night, the Flyers dismembered and buried second place Saint Louis, 70-56.
And the Billikens are second place no more. The Flyers (17-9, 9-4 in the A10) replaced Saint Louis (16-9, 8-4 in the A10) in second place. In addition, UD is only a half-game behind league-leading VCU, pending its game Wednesday at Rhode Island.
About the turnabout after the three disturbing losses, forward Toumani Camara, The Belligerent Belgian said, "Anybody can beat anybody in this league. You've gotta be on your ten toes every time, be ready for the competition."
On this night, the Flyers were more than ready, willing and oh-so-able. And they pleased their leader, coach Anthony Grant, who has been critical of his team's commitment during those road mishaps.
"I'm really proud of the effort our guys put in today," he said. "Our guys understood that these opportunities are home are rare. We took advantage of it. We set the tone in both halves."
After a boggy start, the Flyers played give-and-take the first half with the Billikens. . .nine lead changes and two ties.
Saint Louis star Gibson Jimerson rushed down the floor and quickly buried two three-pointers in the first 45 seconds to give the Billikens a 6-0 lead.
UD guard Malachi Smith, probably the shortest person in the building over 18 years old, hit a three, surprise starter Koby Brea (in place of Mustapha Amzil) knocked down a three and Smith hit two free throws to give the Flyers an 8-6 lead.
For the first five minutes it looked as if the game would be a Trey Tournament. The first three baskets for both teams were three-pointers.
Actually, the first half was a battle between Dayton's Smith and Saint Louis' Jimerson. Smith had 14 points and Jimerson had 11 at intermission.
Then both faded from the picture. Neither scored a point in the second half.
Saint Louis led 28-27 before the Flyers embarked on an 11-2 run to capture a 38-30 lead. Smith scored five and Toumani Camara scored five in the final five minutes to give the Flyers a 41-34 halftime lead
The Flyers sealed the deal and sealed the Billikens doom with a 13-4 explosion to start the second half for a 54-38 lead, a lead that expanded to 19 point with three minutes left.
"Malachi is a gamer, he's tough," said Grant of his 5-11 sophomore guard with glass ankles. Ankle injuries have caused him to miss 11 games, including Tuesday's win at VCU.
"He got us off to a great start (14 first-half points), not only offensively, but defensively the way he was able to make it difficult for them."
Smith harassed Saint Louis point guard Yuri Collins, the school's all-time assists leader who averages 10.1 assists a game and leads the nation with 238. He had only six Friday.
As does every team, Saint Louis ganged up on DaRon Holmes II with double and triple teams.

So as he always does, Toumani Camara was the man of the hour, another double-double with 17 points, 10 rebounds and zero turnovers.
His help was abundant — Smith with his 14 first-half points, Holmes with 11 and seven rebounds and Koby Brea with 14.
Camara, a basketball brute, so frustrated the Billikens that late in the game Sincere Perkins was sincerely over-aggressive. He grabbed Camara and nearly threw him into the UD student section, drawing a flagrant foul.
"When you're losing by about 15 and shots aren't going your way, you can get frustrated," said Camara with a broad smile. "I personally wouldn't do that, but some people are liked that."
While teams focus every defensive effort, legal and illegal, on Holmes, Camara continues to leave a Big Foot imprint on every game.
"That's who he is," said Brea. "We call on him for a reason. Having him and DeRon down low has an unbelievable impact on both sides of the ball. Having a player like him (Camara) is extremely beneficial. It makes everything easier for all of us on both sides. He is a high-calibre player."
Shutting down Gibson Jimerson in the second half was a winning formula. Not only did he not score in the final 20 minutes, he didn't get a shot off until five minutes were left. He averages 13.2 points a game.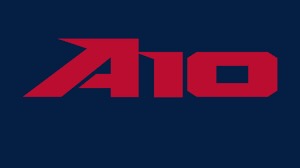 "The emphasis in our scouting report was to take him away," said Camara. "The first minute (when Jimerson hit two threes) we didn't want to step in the water. . .too cautious, no help side.
"We realized he was the only weapon really hurting us," Camara said. "In the second half Koby Brea and Kobe Elvis did a great job of being physical and staying with him and trusted the game plan."
The Flyers have five games remaining and need them all, plus somebody to beat VCU at least once. UD's next game is Friday at Loyola Chicago, then a game at UMass, home games against George Mason and LaSalle and the regular season closer at Saint Louis.
VCU's itinerary includes at Rhode Island, Fordham, at Saint Joseph's, Richmond, Saint Louis and at George Washington.