A near quarter-century as head coach, and almost three decades on the Jackson Center sideline in some capacity, culminated for Scott Elchert on Saturday night with a lopsided win over Riverside and great appreciation for a community that he holds dear.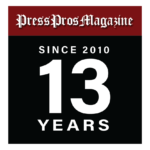 Jackson Center, OH – We're conditioned from the first children's book we read to long for our happily ever after, and that urgency only escalates once we enter adulthood and everything points toward some magical retirement existence off in the future.
But what if your paradise is contentment in the moment, appreciation for the journey and a desire to depart before anything that's already better than you ever envisioned gets tainted by the times or simply becomes routine?
Well, then you're Scott Elchert…and you fully realize how fortunate you already are.
The not-so-old coach in his familiar starched white shirt and necktie coached his last home game at Jackson Center on Saturday night as the Tigers' 21-1 season hummed right along toward the tournament in a manner befitting the state's No. 2-ranked Division IV team.
The 75-36 victory over Riverside was never close after Jackson Center's trademark defense forced five turnovers and 10 missed shots in the first 10 minutes and five different Tigers contributed to a 22-8 lead that only multiplied from there.
It was Senior Night for Elchert's entire starting lineup and a few reserves, so the locals packed the house like they always do for such an occasion.
Only this time, they knew the night would also be about honoring and appreciating the end of an era.
Elchert has been the head coach at Jackson Center for 23 seasons, 18 in this, his second, go-'round that's resulted in his fifth Shelby County League championship and whatever lies beyond in the tournament.
It would be a fairy tale if the first state championship of his career resulted after getting close – losing in the title game in 2012, getting to the state semifinals in 2016 and reaching the regional finals in 2020 before COVID intruded – several times before.
But that's not why no one left the gym after the final buzzer sounded on the rout of Riverside.
That occurred simply because sticking around a few more minutes to applaud Elchert's 370th win at Jackson Center and 430th of his head coaching career seemed a pretty small price to pay for what he's given the community and its young men over his nearly three decades coaching the Tigers.
The first five of those, Elchert served as the school's jayvee coach after getting into coaching as a student assistant while getting his degree from the University of Findlay.
Elchert got the reins as Jackson Center's head coach for the first time in 1994-95 and quickly won two league championships and a district title to catch the attention of his high school alma mater, Upper Sandusky.
The pull to return was irresistible, so Elchert left and had five successful seasons at Upper before he realized that he hadn't gone home, he'd been home where he was before.
"I liked those five years at Upper," Elchert said. "We had some nice teams, but my wife and I found ourselves spending most of our down time with the people we ran around with in Jackson Center."
With four children already and a fifth on the way, the Elcherts knew it was time to decide where they'd put down permanent roots.
"We decided we wanted to ultimately make that happen in Jackson Center," Elchert said.
There's been no second-guessing that decision ever since because Jackson Center afforded Elchert the four pillars he deems necessary for a coach to forge a lasting bond with a community.
"First," he said, "you better have great players, and I've been very fortunate there. Then you need skilled, knowledgeable and very loyal assistant coaches. I've had that.
"The third thing is understanding, supportive parents, which is sometimes hard to find. But our parents are very supportive at Jackson Center.
"And the fourth thing you're going to need is a strong and common-sense administration and school board, and we have that. When you get those four pieces together then, the foundation is there to build a program.
"And, of course, the wildcard in all of that is you better have a damn good spouse, and I have the best."
Leisha Elchert stood by her husband for Senior Night ceremonies that included their son, Grant, the third Elchert to play for his father at Jackson Center and one of the Tigers' many three-point threats that makes them a nightmare to guard.
"He's always been a coach my whole life," said Grant, who was that fifth child on the way when his mom and dad decided a return to Jackson Center from Upper Sandusky looked pretty good to them. "That's not a bad thing. It's good. I've always been grateful to play for my dad."
Grant's oldest brother, Trey, is now the head coach at Wapakoneta, so Scott stepping down from the Tigers will allow him to take in more of his son's games as he strives to build a coaching resume like his father's.
Though he won't be Jackson Center's head coach next year, Scott Elchert will remain a teacher and the athletic director at the school, where he will offer whatever support and guidance his hand-picked successor, Aaron Klopfenstein, may need.
Klopfenstein played for Elchert in 2009 and 2010 and has been on the staff for the past five seasons, during which he has, "been blessed to have a great mentor…the best mentor."
"I've loved the Elchert family for as long as I've known them," Klopfenstein said. "Trey is a very good friend of mine. We were very close growing up. I've had nothing but love and respect for Coach Elchert forever."
There was a lot of that in the home crowd Saturday night, and it was particularly evident when several dozen men of various ages stood to be recognized as those who've played for or assisted Elchert while he coached the Tigers.
Doing either demanded those of a certain stock, a certain understanding that a raised voice and a demanding tone is not a punishment. It's a plea to deliver on the potential a coach who truly believes in them is trying to coax from them.
You need not have been born in the 1970s or before to get that.
You just need to realize that someone else may have a clearer vision of your capabilities and that bringing them to the surface might require you to get comfortable being uncomfortable.
"When you look at some of the schools in Auglaize, Mercer and Shelby County, these people get that," Klopfenstein said. "You saw that tonight when all those former players came out to pay tribute to him. Yeah, he probably ripped every one of them a time or two when they played for him, but they all have nothing but love and respect for him at the end of the day.
"When we think about our mentors and the leaders that changed our lives, very often it was a person like Coach Elchert."
But being old-school doesn't mean Elchert is intractable. It might seem so, since his team's' backbone is cumbersome defensive coverage and a comfort playing games in the 40s or below.
But that only became the Tigers' trademark because of a hard lesson learned awhile ago.
"My first four years, we got up and down a lot," Elchert said. "In 1998, we scored a ton of points, but we got a lot of stuff off pressure in the full court.
"We got beat in the regionals that year by Minster after beating them pretty handily early in the year. They had learned how to handle pressure by the time we played them again, so we didn't score anything off turnovers or transition.
"We didn't even know how to score in the half-court and we struggled to stop anyone in the half-court, so I completely changed my philosophy. If you're ever going to make a deep tournament run, my thought process is that you better be able to guard in the half-court and you better be able to score in your half-court offense."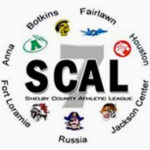 This latest, and last team of his can do both. But if a night comes this post-season when it doesn't do either one well enough to advance, it won't ruin Elchert's walk-off.
"I can't say that I'm glad I'm done, because there's so much of it that I still really enjoy," he said. "But I'd rather go out feeling good and having a really good taste in my mouth, than hanging on for however many years and your last year or two you're like, 'Why did I do this?' Then you leave with a bad taste, and I don't want that."