Columbus Academy held off a late charge by Worthington Christian in a defensive-minded Mid-State League Ohio Division showdown, putting the Vikings in position to capture a share of the championship Saturday.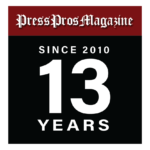 Worthington, OH – Never in his wildest dreams back in November did 11th-year coach Jeff Warstler imagine his Columbus Academy boys basketball team contending for a Mid-State League Ohio Division championship. Not with a freshman and four sophomores in his seven-man rotation.
"What I've come to learn is that these guys don't necessarily play as young as they are," Warstler said. "As the season has gone on, I've watched them become so much more mature and mentally tougher. A month ago against this same team, we wouldn't have been able to win that game…and we didn't. Tonight, in a championship-type game on the road in a hostile environment, these guys showed that they're pretty tough dudes."
With a gritty 50-45 win at Worthington Christian, Academy thrust itself into the position of sharing the title with the Warriors. All the Vikings need to do is win a makeup game at 2:30 p.m. Saturday at Wellington to pull off the feat.
Worthington Christian won the first meeting with Academy, 61-57, in overtime on January 7.
"After the way the first game turned out, we wanted – and needed – this one bad," sophomore M.J. Jackson said. "We should have won that one, but we let it get away. We've been pointing to this rematch after since."
Added Warstler, "We spent a good part of the week watching film of the first game and dissecting what we did wrong to let them come back in the fourth quarter and beat us."
The Vikings (17-2, 9-2) came out like gangbusters, storming to an 11-0 lead. Jackson scored seven points during the surge of six-plus minutes. Worthington Christian made five turnovers before making its first basket on its 11th possession with 39 seconds left in the quarter.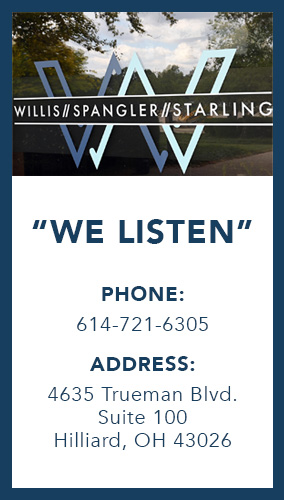 "We thought coming in, we might be able to get the ball down on the block, or at least make them work to defend us and perhaps pick up a few fouls," Warstler said. "Even after the great start, though, we knew they were going to come back. It was going to be our job to weather the storm."
That's exactly how it played out.
Finally taking advantage of its athleticism, Worthington Christian (17-3, 10-2) whittled a 12-point deficit to 22-20 by halftime.
But in a similar manner as the opening quarter, Academy came out of the locker room smoking on both ends of the floor, re-establishing another 12-point lead. WC made four turnovers on its first four possessions and again found itself in the unenviable position of coming from behind against a disciplined team with a methodical style.
"Even with a bad start in both halves, we clawed back and gave ourselves a chance to win it," Warriors interim coach James Storey said.
Indeed, they did.
On two occasions in the final 100 seconds, Worthington Christian pulled within one, then Sam Johnson drove the lane for the Warriors' first lead with 23.2 seconds left. He missed a chance to complete the three-point play, however.
After grabbing the rebound, Academy raced downcourt and got the ball to Theo Falkenhain, who maneuvered himself into position to hit a clutch 15-foot fadeaway, giving the Vikings a 46-45 lead.
"We decided there we weren't going to let them double-team us and try to turn us over again, so we rode that out to the left and Theo delivered with about the best look he could get in that situation," Warstler said.
Senior center Charlie Heywood then made the defensive gem of the night, taking a charge in the lane from Logan Woloshan with 8.1 seconds to go.
"I saw him start to lower his shoulder and held my ground to take the charge, just the way we practice it every day," Heywood said.
Falkenhain calmly sank two foul shots to make it 48-45 at the 6.8-second mark.
Gibby Wilson missed a well-defended three-point shot, Falkenhain rebounded and sank two more free throws in the final second to seal the win.
"We've been in so many close games, and a lot of them stuck in the 30s and 40, we don't mind being in that kind of games," Warstler said. "No part of us ever told us were not going to win that game, and that's a tribute to the makeup of our guys."
Academy came in yielding just 41.5 points per game. WC was scoring 64.5.
Despite sitting a large chunk of the second half with four fouls, Jackson finished with a team-high 14 points. Heywood chipped in 13 points and three blocks off the bench, and Falkenhain added 12.
Johnson and Jonah Lewis had 16 points each for Worthington Christian, which came in ninth-ranked in the latest Associated Press state poll. Academy was 14th.
If the teams are to meet for a third time, it would happen in Dayton in the state final four. Second-seeded, WC is the bracket that would feed to Kettering, which is considered the tougher regional. If it can upend top-seeded and defending regional champion Africentric, third-seeded Academy would travel to the Athens regional.
Storey was named interim coach Oct. 19 after veteran coach Kevin Weakley abruptly resigned after being told by new Head of School Mike Hayes that beginning in 2023-24, he no longer could continue in his dual role as coach/athletic director. A legendary Warriors player, Weakley and his family had been fixtures in the school dating to the 1980s.
"Tonight, we just missed some shots we normally make, and some of that is on us and some on Columbus Academy's defense," said Storey, who had coached WC's seventh-grade team for 10 years. "When you play a great defensive team like that, you need better attention to detail. We all learned some things tonight that should help us in the future."