A last-second shot in overtime by Butler's AJ Holderman, a former Tipp player, broke his old team's heart and cost #4-seed Tippecanoe a share of the Miami Valley League title.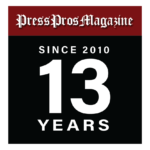 Vandalia, OH – Forty five minutes after AJ Holderman's desperation shot with .01 of a second remaining in overtime crashed the Tipp Red Devils' party Friday night, coach Brock Moon admitted, "This is the toughest loss I've had in coaching."
Outside on the Student Activity Center court, fans, friends, families and players still in uniform were still milling about, talking about the miraculous game-ending shot that sent chills through those who watched, and sent a dejected Tipp bunch back up I-75 thinking about what could have been, and should have been!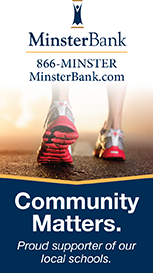 A good case could be made for the fact that Tipp (19-3, 16-2 in MVL)  had no one to blame but themselves.
Things like help-side defense, slow rotations, boxing out, and untimely turnovers.
And failing to close out on wide-open three-point shots, missed free throws with the game on the line…they all contributed to a wrenching 51-50 loss that may sustain #12 seed Butler (Div. I) through at least the early rounds of the tournament, while looming over #4 seed Tipp (Div. II) like a black cat running across the court, or walking under a ladder.  Throw some salt over your shoulder…just in case.
Worse, the loss cost Tipp a share of the MVL Miami Division title.  With Troy defeating Piqua Friday, 62-54, the Trojans finished league play 17-1.  Tipp finished 16-2.
Tipp's Stanley Clyne hit the first bucket of the game, a three-pointer, and then a bucket by Liam Poronsky gave the Red Devils an immediate 5-0 lead.  But…on senior night there was a feeling in the air, a sense of upset that seemed to give Butler something more than they'd had previously through a 10-11 season (9-9 in MVL).   Butler began to take advantage of some of the afore-mentioned deficiencies, went on a 10-2 run, and led at the end of the first quarter, 12-10.
The Aviators were just warming up, and went on a 9-2 run to start the second that shot them out to a 21-12 lead, and caught Tipp flat-footed with one drive to the rim after another by Dion Oliver and Tristen Vandervort.  Tipp recovered sufficiently with a CJ Bailey three-pointer, and an Evan Manes bucket to close to within 24-20 by quarter's end, but they were fortunate to be that close.
"We didn't execute well throughout the entire game,"  said Brock Moon.  And short of saying that the game was rough and physical, that was the biggest understatement of the night.
"The refs let us play, and at one time I looked up in the fourth quarter and we had one team foul and they had two. We weren't strong with the ball against pressure, and we learned tonight we have to finish out games in that situation."
The officials did let them play.  If hand-checking is a point of emphasis prior at the beginning of each basketball season…then it must have been emphasized this year while everyone was at lunch.  Butler played man defense, and literally mugged Tipp's lead scorer Stanley Clyne if he drove to the rim or got caught in a situation where they could double-team.  On the other end, Tipp turned up the pressure, as well, bumping Tristen Vandervort off the ball and making sure that post player Evan Ables looked both ways before he made a move to the hoop.
And given that, a Liam Poronsky three-pointer and a bucket by Jackson Smith allowed Tipp to tie the game, 28-28, and the quarter ended tied at 30.  Tipp had outscored Butler, 10-6, but there were just 4 points scored in the last four minutes!
The fourth quarter started with Clyne getting wrestled to the court on a drive to the rim…no call, and a turnover.  Butler answered off the turnover to take a 32-30 lead.  Clyne then answered with a 3 from the top of the key to go ahead, 33-32.  The game began to go back and forth.
Vandervort had a bucket to put Butler ahead.  Poronsky answered with a 3 to put Tipp back in front, 36-34.
Turnovers from Butler's pressure and physical play stalled Tipp, momentarily, as the Red Devils turned the ball over three times in three minutes…two of them by Clyne.  But off a Butler turnover, Maddox Sivon picked it up and scored at 2:40 to put Tipp back ahead, 38-36.
Fouls began to add up on Butler, and with the double bonus in effect Jackson Smith went to the line with a lead and 1:40 remaining to shoot two shots.  He missed both, a costly happenstance as it turned out;  but the Red Devils' center redeemed himself twenty seconds later by hitting a pair.  Tipp led, 40-38.
Butler turned it over immediately on a charging foul by Vandervort.  A possession later Evan Manes made a pair of free throws to put Tipp up by four, 42-38.  Butler closed it to 42-40 at the foul line.  And with :30 remaining Clyne turned the ball over again on a player control foul.  Butler's Julius Rusk, playing off the bench, hit a wide-open bucket to tie the game at 42-42, and that's how regulation ended.
Evan Manes immediately hit a three-pointer to send Tipp up 45-42 to start overtime, but nobody thought to guard AJ Holderman on the ensuing possession and he canned a three-pointer from the wing to tie the game again.
Manes hit a pair of free throws to send Tipp back ahead, 47-45, but split a pair at 1:11 to boost the lead to 48-45…but his miss of the second shot would prove to be costly.  As it turned out, Vandervort followed his miss with a three-pointer from the opposite wing to tie the score at 48-48.  But on Tipp's next possession Vandervort fouled out, sending Manes back to the line.  This time the Tipp senior hit them both, to put them ahead again, 50-48, and finally…the law of averages was probably good that Butler would be out of answers.
But with 9.2 seconds left in overtime Butler had the ball and worked it around the top of the key, looking for anyone open enough to get off a shot.  It happened to be AJ Holderman, who caught a pass, turned, and shot-putted an off-balance heave toward the rim…with a tenth of a second left on the clock.  The ball went through the rim, the air came out of Tipp's balloon, and the Butler bench chased Holderman all the way to the other end of the court before piling up.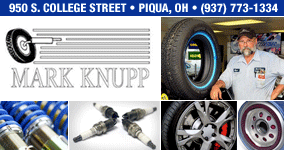 "There were a lot of emotions with that shot,"  admitted AJ Holderman, minutes later.  "That used to be my old school, we had never beaten them, and I was fortunate to have the ball at the end of the game.  The shot felt good, but I have to thank my teammates for putting me in that situation.  I had a rough game.  For them to have trust in me in that situation means a lot."
His dad, Andy, is the head coach, who formerly coached at Tipp, and was nearly speechless – color drained from is face – as he tried to talk about the winning shot.
"It was fantastic, an unbelievable moment for him, and for us,"  said Holderman.  "Our kids fought hard all night, we had an opportunity to end it in regulation and held onto the ball too long, we were down 3 points in overtime and what a great win for us.  AJ's been out a lot this year with injuries, he turned his ankle Tuesday night, but he told me, 'I'm not going to miss this game, Dad.'  Fantastic…what a great win."
Evan Manes led Tipp with 13 points, and hit 5 of 6 from the foul line in the final quarter and overtime.  Clyne had 11, Jackson Smith had 9, Liam Poronsky had 8, Maddox Sivon had 6 and CJ Bailey finished with 3 points.  More significant than the points they made were the points they didn't make.  The Red Devils missed 10 of 17 from the foul line…and lost by 1 point!
For Butler, all that mattered were the 6 points from AJ Holderman in overtime…his only points of the game!  But Tristen Vandervort led the Aviators with 17 points, Evan Ables had 14, Dion Oliver had 4, Dohnavon Collins had 2, and of course…Holderman's 6.
Before he boarded the bus for home Brock Moon reiterated the inarguable.  "We haven't been in a lot of these situations this year,"  he said.  "We didn't execute."
He hopes they remember come tournament play.
And for sure…they'll remember AJ Holderman.