The losses continue to mount and so do the head-scratching moments, with the latest being a paucity of minutes for freshman Brice Sensabaugh in game where he wasn't in foul trouble and Ohio State badly needed his offense.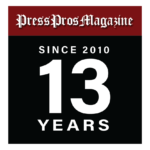 Columbus, OH – This is not the worst Ohio State basketball season in history, or even close. It just feels that way, because as bad as it is, it gets worse seemingly every time the ball goes up.
Now it's crossed a rubicon even vastly inferior OSU teams to this one haven't threatened, losing at home to Northwestern on Thursday, 69-63.
That's only the Wildcats' second win in Value City Arena in 20 trips since the building opened for the 1998-99 season, and just their second victory in Columbus in 48 years.
The losing is understandably frustrating, dropping OSU to 11-13 overall and 3-10 in the Big Ten entering a 1 p.m. Sunday home game against Michigan State.
But the murky responses to obvious questions about the Buckeyes' defeats are even more puzzling.
Desperately needing a win against an opponent it beat by 16 points at Northwestern on Jan. 1, OSU suffered a 10th loss in 11 games with leading scorer Brice Sensabaugh playing his second-fewest minutes since becoming the team's first and best offensive option early in the season.
Why that occurred, without Sensabaugh being in anything remotely close to the foul trouble that limited him to a few seconds less on the court against Wisconsin a week before, was asked repeatedly of head coach Chris Holtmann.
"He was, I mean, it was just the rotation," Holtmann said to the first inquiry.
Asked if any disciplinary action explained Sensabaugh not checking in until the 12:28 mark of the first half and the 13:21 mark of the second, Holtmann said: "No, just the rotation."
Until a Sunday loss at Michigan, Sensabaugh had started five straight games and 13 of OSU's previous 14 games.
He had a streak of 12 straight games leading the team in scoring snapped against the Wolverines, when Holtmann brought him off the bench to presumptively avoid Sensabaugh encountering the foul difficulties that limited him to 16:19 playing time against Wisconsin.
Sensabaugh shot just 4-of-14 against the Wolverines, however, and struggled even more in 16:29 against Northwestern, making 1-of-8 attempts and matching his season low with only four points.
Holtmann attempted to deflect a question about whether he fears taking Sensabaugh out of the starting lineup has bothered his offensive efficiency.
"If that's what you'd like to say, then feel free," Holtmann said. "If that's the case, feel free to write that. I think Brice battled hard here tonight. We'll find ways to put him in better position."
Ohio State was positioned to get just its second win since that January 1 triumph at Northwestern when it trailed only 51-50 with 6:51 remaining, only to have Brooks Barnhizer hit third three-pointer just before the shot clock expired at 6:28.
That pushed Northwestern's lead to four points, which Bruce Thornton cut in half with a shot in the lane, only to have the Wildcats use four free throws over the next minute to gain a bit more separation.
Barnhizer then hit again from beyond the arc at 4:44 to supply a 61-52 margin that chased many of the 12,305 in attendance – 6,500 under capacity – to the parking lot.
"They hit some big threes," said Thornton, who scored 12. "Some of them were contested and some of them were wide open."
It didn't matter what coverage the Buckeyes faced from long range…only one of their 14 three-point attempts connected.
Justice Sueing, who led OSU with 19 points, was 0-for-3 on triples, as was Thornton. Sensabaugh missed all four he tried, and Sean McNeil hit one of his four tries.
Barnhizer, a 23-percent three-point shooter, hit 4-of-7 from deep for the Wildcats (17-7, 8-5) to score a career-high 19 points. That's just the third time he's scored 10 or more all season.
Teammate Boo Buie also scored 19, hitting 2-of-3 three-point attempts, and Chase Audige made 3-of-7 triples to score 12.
"It was stops at the end of the day," Suing said. "They hit 12 threes, man. Those runs, there's a point where we have to be able to fight back and prevent them, especially around this time of the year where teams go on runs late. We just have to continue to get better every day to work toward that."
Therein lies the problem, because the Buckeyes aren't having enough success to foster belief they will when a tight game comes down to one or two possessions.
"We've been throught it," Northwestern coach Chris Collins said. "We've lost eight, nine, 10 in a row in this league. Really, there's no let-up in this conference. When you're not playing well or you can't get the job done, you've got someone else coming in three days.
Certainly, when we played these guys in early January, certainly the confidence, how hard they played, how tough they played, and I thought they played very hard tonight. But when you go through losing streaks, it's not easy. Trust me, I get it.
"You want so badly as a coach to kinda get your guys over the hump."
Holtmann is no doubt feeling that now, which explains his curt demeanor as the losses mount and this year and add texture to a longer view of his six-year tenure at OSU that still does not include a Sweet Sixteen appearance.