There is anticipation that comes with a new coach and new players.  But the beauty of baseball is steeped in talent that emerges unexpectedly…sometimes from a source that's been there all along.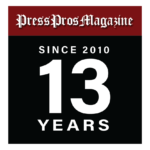 At a recent Ohio State basketball game one of Value City Arena ushers (Redcoats), who also works at Bill Davis and loves baseball, asked, "Will there be any surprises in 2023?"
I like the question because it opens a whole new category for discussion…and a column.
Baseball has always had its surprises, and if you're as old as me you can look back over fifty years and remember a lot of those players who came from nowhere and made an impression for as little as a season…for as much as a lifetime in baseball.
For the fact of a single season…Cleveland's Joe Charboneau, who came up in 1980 and blistered the American League, hitting .289, with 23 homers and 87 RBIs.  By 1982, however, joltin' Joe was gone due to a back injury.
For the fact of a career…Cincinnati's brash rookie, Pete Rose, who in spring training of 1963 walked up to the incumbent second baseman on the club, Don Blasingame, and told him to pack his bags and move on, that he was taking his job.  Rose did win the Reds' second base job that spring, was Rookie of The Year, and eventually became baseball's all-time hit king with 4,256 base hits, surpassing Ty Cobb.
So yes, surprise contribution is very much a part of baseball at every level, and especially in college baseball where talent is so often latent and needing just that one crack to emerge – one good outing for an individual to realize…I'm good enough to play here!
I think there's a number of Buckeyes that fit the category.  They wouldn't be here if they weren't good enough to step in and play.  And for that sake, my first pick for a welcome surprise this year would be their bench.
Bill Mosiello has made the point repeatedly that there are multiple players capable of playing multiple positions, especially in the infield.  There's talent here with Josh McAlister, transfer Hunter Rosson (Weatherford College, JUCO), Andrew Jones, Nick Erwin, and Tyler Pettorini, and all with experience.  At least two of the five will be starting candidates, so I expect plenty of opportunity.
Behind the plate they're definitely stronger than they have been, with freshmen Matt Graveline, Alonzo Paul, and JUCO transfer Mason Sawyer.  They'll back up the presumptive starter, Miami University transfer, Cole Andrews…who has a solid resume' from Miami.
First base is going to be the most fluid position because fifth-year senior Marus Ernst (.337 in 2022) will play a lot, but Ernst can play any of the other three infield positions, and that leaves opportunity for juniors Caiden Kaiser and Hank Thompson.  Both have considerable time in the program, both hit well in fall baseball, and in Kaiser's case, he's a very dependable player in the outfield, where he filled in last year and hit .286 in 14 plate appearances with a pair of doubles.  Thomas, primarily a first baseman,  hit .233 in 60 at bats last year, with 3 doubles, a triple, and a home run, and has hit the ball hard through fall and winter workouts.
The starting outfield is the strongest group on the field, but transfer Zach Freeman (U. of San Francisco) showed well in fall baseball, Kaiser has experience and is capable of starting, and pitcher/outfielder Nolan Clegg has considerable starting experience in right and center from past seasons.
The biggest surprise, individually?
Odds are it will come from the pitching staff, where there are power arms that have past experience starting…they just haven't risen to the level of everyday consistency.
That list is expansive, but of particular interest is Justin Eckhardt, who pitched at Texas since 2019 (five starts in 2022), overcame injury, but just never quite broke through as one of the weekend starters.  He has a power arm, experience, and is busting at the seams to prove his patience is about to pay off.
Someone has to emerge from the bullpen candidates to avoid the late-inning issues of last year.  If he doesn't land in one of the starter spots, I would look at Wyatt Loncar with that big fastball and the deceptive delivery.  Tim Baird throws as hard as anyone, but has yet to show everyday consistency.  Jake Johnson made a very good freshman impression last year (2-2, 4.71 ERA, 31 Ks in 28.1 innings). There's Jacob Goehring, and freshman Landon Beidelschies captured a lot of attention in fall baseball for his ability to throw hard, throw strikes, and pitch beyond his lack of experience.  If he can do that early, he may be the biggest surprise of all.  Fifth-year grad student Will Pfennig has more innings, and experience, than anyone, and had one of his best fall practices.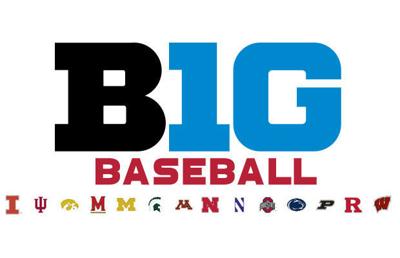 OK, you finally say…pick three!
Caiden Kaiser…Hank Thompson…Wyatt Loncar
Those are the three with whom I have the biggest reference…whom I've watched and taken note of how they've handled their journey thus far as Buckeyes.  That said, whosoever will may come.  There's plenty of opportunity and the possibility is always exciting.
In Cleveland they're still talking about Joe Charboneau!