This installment of the Reader Speaks centers around one subject…our February 3rd column on the state of officiating in basketball, and how it impacted the recent Ohio State-Wisconsin game.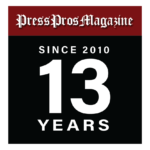 With thanks to all of those who have responded since last week's columns on the impact of officiating in modern basketball, here are some of the better responses received that we'll share.
It is important to note, again…that our opinion about officiating does not center on officials, themselves, but the evaluation of the issues regarding what's a foul and what's not a foul…what officials are asked to consider before they blow the whistle.
"First, I appreciate your coverage of Ohio State basketball.  Second, given the season they've had, officiating is the last thing they should be concerned about."  –  Kevin Cooney
"Wow, as a former official there's a lot I'd like to say about your article on the state of officiating in basketball.  You're right to bring up the physical play, even the women's game, and I can't see it changing.  The athletes make it a more interesting game than what we watched in the 60s and 70s, half-court offense and and emphasis on shooting skill.  But more contact and a lack of consistency on calls are the result.  You're also correct to point out that coaches want it this way,  because the ones that don't have size and athleticism want the game whistled down.  The ones that do have size and the athletes want the game left alone.  As an official you're caught in the middle. Better ratings mean better tournament assignments.  Politics!  I enjoyed your article very much."  –  Sean
" 'Like it or not, there is a way to fix it'.  End of discussion."  … Dick Wilson
"As to advantage vs. disadvantage, anytime there's contact during the act of shooting the ball it has to be a disadvantage to the shooter.  I sit courtside at Ohio State games and here's what I see.  I observe officials claiming that the block attempt on the ball up top is clean while the defender wipes out the shooter with contact on the body.  And they say you're supposed to play through that because it's the Big Ten.  And then that interpretation gets passed on to AAU and high school basketball, so on and so on.  Frequent reader and appreciate what you guys do."  … Richard Sisson
"If coaches like Greg Gard say they don't understand the block/charge rule because every time they try to fix it they make it worse…they're $%^$# hypocrites."  –  Donald Jett
"I've watched high school basketball for fifty years and I don't understand it, just like you said.  Players get knocked down and you know there has to be a foul.  Twenty years ago they started using three officials to see more than two could see and the game has only gotten rougher.  So you're right.  People sitting in the stands don't know what the hell is going on."  … Greg Criswell
"If you flop it should be a one-game suspension and dollars for charity from your NIL.  No questions asked, and easier for officials."  … Tom Killilea
"First time to write, but wanted to say that I quit going to games because I got tired of watching kids behave badly, and coaches put up with it.  Taunting, hanging on the rim, and calling attention to themselves tells me there is no authority.  The tail wags the dog, including the officials, because they allow it, too."  … Lee Robertson
"Couldn't agree more.  Sadly, our sports are a reflection of society, where nothing is black and white anymore.  Everything is left to interpretation."  … James Whiting
"It takes a lot of time and dedication to become a good shooter and ball handler.  There's your difference with modern basketball.  New reader of the Press Pros site and I like it."  … David Pinson