As defensive as you can imagine, Marion Local and Fort Loramie slugged it out for four quarters, finished tied, then went to overtime to determine who could outlast the other.  Loramie prevailed in a preview of Division IV tournament basketball.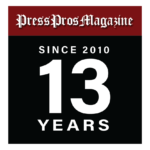 Maria Stein, OH – When it was over Marion Local coach Beth Streib sighed and said, "It's the hardest we've played since Parkway.  I'm really proud of my team, and I told them if we continue to play that way we'll have a good, successful tournament run."
Loramie's Carla Siegel smiled over the outcome, of course, and added, "It's nice to end with a win over Liberty-Benton on Saturday, and a great team like Marion Local tonight.  This is exactly the kind of game you want to have before the tournament."
If you liked defense it was a smorgasbord.  More than you could ingest – more than Marion Local could digest, as it turned out.  The Flyers (18-4) ended their regular season on the losing end of a 46-40 overtime game that featured a controversial call – or no call – at the end, and saw both teams combine for 51 turnovers.  Along with that…more missed shots at the rim than you could count, blocked shots, lead changes, bumps and bruises to rival Roller Derby, and brilliant free throw shooting at the end to seal the win for Loramie, who finished their season 20-2.
It was tied 6-6 at the end of the first period.   By halftime things had heated up to 10-10.  Physical as it gets, it seemed destined for overtime, or even the last man standing.  Games tied at 10-10 at halftime are about as interesting as the State Of The Union address, except this one was highly investing as both teams had dug in like it was a dress rehearsal for the regional finals.
"We battled,"  said Streib.  "I told the girls that I couldn't fault their effort.  It was just a few possessions here and there, some shots we didn't make at key times.    Against a team like Fort Loramie you can't make those mistakes, and they took advantage of them."
Marion scored the first three points of the second half to quickly get the lead, 13-10, and when Chloe Ronnebaum drained a three-pointer the Flyers took the biggest lead of the game at that point, 16-11, and appeared to have momentum in their pocket.  Moments later Avae Unrast hit another three and suddenly the margin was 20-13, and Loramie was forced to regroup in a timeout.
Carla Siegel would later credit her team's resiliency, and out of the timeout Jaden Rose gave her a sample with a 3-pointer that flipped the momentum and got Loramie out of what had been a five-minute scoring funk.  Victoria Mescher would finish the quarter with 6 points, and Loramie trailed by just 2 points at quarter's end, 23-21.
They showed more resiliency to start the fourth.  The Redskins used buckets by Carissa Meyer, Avery Brandewie and Mescher to go on a 7-0 run and take a 28-23 lead.  Marion called a timeout to regroup, and came out of it with a 4-0 run of their own, closing the deficit to 30-29.  Marion then took the lead on a Lindsey Koenig bucket and made free throw, 34-32.
Bodies flew as the pace of the game increased.  Turnovers mounted.  Both teams suffered through spates of unforced errors and stalled momentum, but Victoria Mescher to slipped past Lindsey Koenig at 1:20 to tie the game at 34-34.
Koenig immediately atoned with a basket of her own to push back ahead, 36-34.
Now it became a battle of Mescher vs. Koenig with 30 seconds remaining in regulation and Loramie in possession.  Siegel called a timeout, ran a play for Mescher, who was fouled with 17 second left, and she hit both shots to tie the game, 36-36.
Marion had one last chance, kicked the ball around in the lane, it popped out to Avae Unrast, who couldn't control it long enough for a shot…and the game ended as it started – tied!
Overtime, as it turned out, was anticlimactic, as Loramie ran out to a four point lead, saw Marion claw back with an Unrast 3-pointer with 17 seconds to play to cut the 'Skins lead to 42-40… and then after a missed Loramie free throw had a chance to take the lead with another 3-pointer.  But she was heavily-contacted on the shot attempt from deep range and got no help from the officials – no whistle.  Both crowds seemed stunned, as Loramie took possession of the ball and the game by nailing it down at the free throw line as Marion was forced to foul.  Clutch when it counted, the Redskins hit 8 of 12 in the final four minutes.
"I've been searching all season for the word to describe my team, and I think it's 'resiliency',"  said Siegel, whose voice showed the effects of trying to be heard over the packed atmosphere of Marion Local's gym.  "We started with a big lead Saturday over Liberty Benton, and lost it, and they had to come back and win it at the end.  That's what happened tonight.  We're down 7 in the third quarter, things were not looking good for us, no one could find the rim…and somehow we worked our way back.  I can't say enough about our free throw shooting at the end.
"Jaden Rose gets a lot of pressure because of her short stature, but she hit that big 3 in the third quarter to help us back…and then she went 6 for 6 from the line at the end.  Huge for her.
"Victoria was silent in the first half,and became more dominating in the second.  That's a good ballclub we beat, and I don't know if people appreciate enough how hard it is to beat a good team like that on their home court.  They're physical, they get in your head, and we were shooting airballs.  I'm proud of our defense to hold them to 10 in the first half.  I know we had a boatload of turnovers, but they had a boatload, too.  It was a great win for this group…exactly the kind of game you want to have before the tournament."
Victoria Mescher topped Loramie with 13 points, Avery Brandewie had 10, Jaden Rose had 9 and Carissa Meyer finished with 8 to lead the Redskins to their 20th win of the season – a habit well established now in the Siegel era.
For Marion Local, Lindsey Koenig played her final regular season game matching Mescher with 13 points of her own.  Avae Unrast had 10, Chloe Ronnebaum had 8, Stella Huelsman had 6, and Nora Eckstein finished with 2.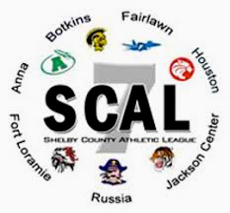 Siegel was exhausted as she leaned back in a chair, smiled, and for the briefest of moments…allowed herself the satisfaction of another 20-win season.
"Our last three games were against state-ranked opponents,"  she said.  "We stubbed our toe against Russia, came back and beat Liberty Benton, and played Marion the way we did tonight…I'm proud of this ballclub.  We finished the year 20-2 with the non-league schedule that we play.  I'm VERY proud of this team."
For the briefest of moments…..
"Now we shut the door on all of this, refine, and get things better."