Billed as an even matchup of Division I state championship hopefuls, Pickerington Central sent a clear message to Dublin Coffman and others that the Tigers' top seed in the Central District is much more than ceremonial.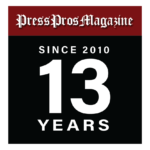 Dublin, OH – Pickerington Central coach Chris Wallace knows his Central Ohio girls basketball history well enough to understand the temporal value of what his Tigers accomplished Tuesday.
But that doesn't mean he didn't enjoy a 67-43 victory over Dublin Coffman every bit as thoroughly as he was surprised by the 23-point margin.
"I didn't see that coming," Wallace said.
Nor did most anyone else, despite Pick Central's No. 9 state ranking and No. 1 seed in the Central District.
The expectation of a much closer outcome traced to Coffman knocking the Tigers out of last year's regional semifinals and boasting a 16-4 mark entering the teams' Ohio Capital Conference crossover showdown.
"We have a great inside presence," Wallace said of his tandem low-post threats in Berry Wallace and Olivia Cooper. "When we spread it out, and make shots, like anybody, we're going to be tough to beat.
The Tigers (17-4) got triples from five different players in bolting to a 36-21 halftime lead that essentially decided the outcome.
But aside from whatever wisdom Wallace imparted on the scouting report, the biggest factor in the blowout might have been Pick Central's 53-41 loss to Coffman last March.
"Our girls were hungry because we still had it in our heart that they put us out of the tournament last year," Wallace said. "We lost to Reynoldsburg by three in the regular season, so we thought we had a good chance to beat them."
That chance, instead, went to Coffman, which lost to Reynoldsburg for the regional title. Then Reynoldsburg went on to defeat Mason in overtime for the Division I state championship, the latest in a long line of deep tournament runs by whatever OCC team weathers the regional.
"We won the state in '18 and finished second in '19," Wallace said. "Newark lost to Mount Notre Dame in double overtime in 2020, was undefeated when  COVID canceled everything the next year, then Reynoldsburg won it last year. That's a lot of years in a row coming out of this part of Ohio."
Pick Central's tournament loss to Coffman last year stung even more because the Tigers had won the regular-season matchup between the teams.
But if Coffman is going to duplicate that feat again, should the two meet once more in the post-season, the Shamrocks are going to have to shoot and defend much better in the rematch.
"They have some great players who can defend the perimeter and also defend the paint, so it's tough to score on them," Coffman coach Adam Banks said. "They take a lot of pride in their defense and they were able to contest a lot of our shots. We had some open looks that just didn't fall today, but that's how it goes."
Coffman hit only two of its 11 attempts in the first quarter to quickly lose touch after Tessa Grady's three-pointer at 3:56 supplied her team's only lead of the night, 6-5.
The 6-2 Grady, a Wisconsin commit, missed her remaining three attempts in the first half as the Tigers sped to a 15-point margin.
Center Berry Wallace did much of the heavy lifting for Pick Central, hitting a three-point field goal and then following a teammate's free throw with two shots inside at the end of the first quarter.
Wallace scored six more to start the second period, running her personal scoring streak to 10 in a row as the Tigers' getaway gained momentum.
Cooper and Blossom Wallace also connected from beyond the arc, then Taylor Kelly hit a pair of triples before the half ended.
"I thought we shared the ball really well in the first half," said Wallace, whose team's only losses came to three opponents in a Florida holiday tournament and to the Canadian junior national team. "When that ball is moving, good things happen."
Berry Wallace led Pick Central with 17 points, all but four of which came in the first half. Olivia Cooper and Trinity Jackson had 11 apiece and Madison Greene added nine.
"When they're hitting threes, they're very tough to beat," Banks said. "It doesn't matter what the game plan is, when the other team is hitting a very high percentage from three, you're going to be in for a long night."
Grady never got going for Coffman, finishing with just eight points. Jenna Kopyar led the Shamrocks with 17 and Keiryn McGuff had 11.
"Once we got down a little bit, we started getting a little quick on the draw," Banks said. "Some days, the shots just don't fall."
Wallace knows the post-season might be different, with his top-seeded Tigers and No. 4 seed Coffman positioned for another regional meeting should both survive their respective districts.
"They're going to have to beat some really good teams, but it wouldn't surprise me if we see them in the regional semis again," Wallace said. "If that happens, obviously they're going to be very hungry to beat us."