With starters Malachi Smith and R.J. Blakney on the bench, Toumani Camara lifted the UD Flyers on his back with scoring, rebounding and defense to lead his team to a gigantic upset of Virginia Commonwealth, 62-58, to end a three-game road losing streak.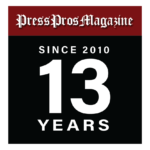 Richmond, Va. — It was nearly deja vu all over again for the University of Dayton Flyers.
The Flyers were facing more adversity than any college basketball team should be forced to face.
And they prevailed, by the length of a sneaker shoelace, scoring a gigantic 62-58 victory over Virginia Commonwealth Tuesday night.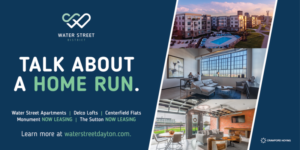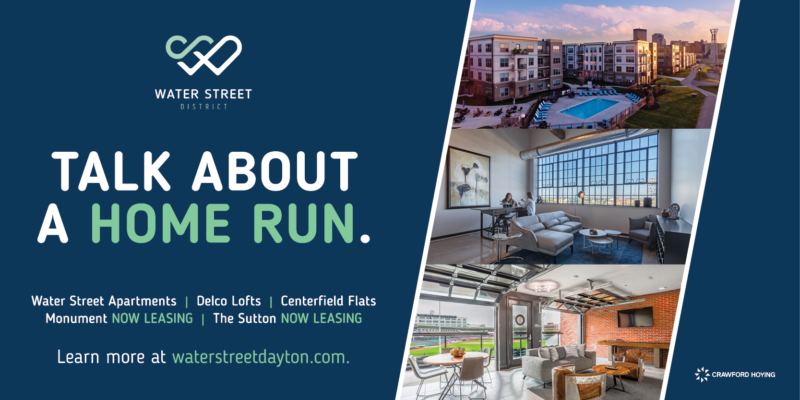 Adversity?
*The Flyers were missing point guard Malachi Smith with another in a long line of ankle injuries.
*R.J. Blakney went down with an ankle injury of his own early in the game and limped off the court.
*Smith's stand-in, Mike Sharavjamts, encountered foul difficulty in the first half and made a brief cameo appearance in the second half and fouled out with 10 1/2 minutes left.
That left the Flyers with no point guard, nobody to engineer the offense, nobody to distribute the basketball.
*DaRon Holmes II fouled out in the final frenetic minute of the game after spending most of the game begging for the ball but getting off only nine shots.
And the deja vu part? When VCU visited UD Arena on January 13, the Flyers led by five points with 30 seconds left. . .and lost, 63-62.
This time, in cramped and sauna-like Siegel Center, the Flyers led by seven with 69 seconds left and nearly were blown up again.
With a 60-53 lead, Koby Brea was called for an offensive foul. VCU missed a shot but Nick Kern stole the ball and drove for a basket.
It was Kern who stole the ball in UD Arena in the final seconds to set up that devastating UD defeat.
Now it was 60-55 and the discombobulated Flyers, devoid of a true point guard, couldn't get the ball upcourt to avoid a 10-second violation. They called time to prevent the turnover.
Mustapha Amzil traveled. VCU's star, Ace Baldwin, missed a three, but Holmes fouled Jalen DeLoach. He missed the front end of a one-and-one.
UD's Amzil also missed the front end of a one-and-one. Holmes committed his fifth foul with 34.9 seconds left and Jayden Nunn made the two free throws.
Now it was 60-57 with 34.9 seconds left and knuckles were turning white. As the Flyers scrambled to get the ball inbounds, Kobe Elvis fouled Nunn. He made one of two and it was 60-58.
Elvis was fouled with 19.1 seconds left and he made one of two for a 61-58 lead. . .one three-pointer away from VCU tying it.
It was David Shriver who made a game-winning three to beat the Flyers in UD Arena, but he wasn't in the game this time. So Baldwin tried the three and missed.
Toumani Camara snagged the rebound and was fouled. He made one of two at 08.2 seconds to preserve the victory.
It lifted UD back into Atlantic 10 contention at 8-4, dropping first place VCU to 9-3.
How did this all come about?
Put most of it on the coat hanger shoulders of Camara, a Saks Fifth Avenue kid from Belgium playing a ghetto game.
He was all over the Siegel Center floor, end-to-end and side-to-side. He ripped home 26 points on 9 of 12 shooting that included 2 for 3 from three-point territory. He captured 15 rebounds, most with a vengeance, including the 13th that sealed the win.
On the other end, he was at the top of a pesky 1-3-1 zone defense in the middle of the second half that baffled the Rams. And he did a number on Ace Baldwin.
Baldwin scored 37 last week in VCU's win at Saint Louis and was averaging 19.5 a game. Against the Flyers, he was 6 for 21 (1 for 7 from three) and scored 14 points.
Holmes finished with 11 on 5 of 9 shooting and grabbed 13 rebounds as the Flyers outboarded VCU, 41-33.
The Camara-Holmes show did not receive much augmentation. Amzil was 3 for 14 for his eight points. Elvis, lumbering around on a cumbersome steel-studded knee brace, took only two shot and scored three points. Sharp-shooter Koby Brea was 2 for 7 from three.
The Flyers reversed their usual game plan where they start fast then finish like a wet fuse.
The Flyers missed their first eight shots and made only one of their first 10. VCU jumped to a 17-6 lead in the first seven minutes.
Then it all kicked in for the Flyers. They put on a 10-0 run to draw within one, 17-16. And they kept on keeping, outscoring VCU 30-15 the remainder of the first half after they fell behind, 17-6.
VCU still led, 25-20, then the Flyers outscored the Rams, 16-7 to take a 36-32 lead at intermission.
Camara scored seven of his first-half 13 points in the final five minutes of the half.
VCU came out strong to start the second half and grabbed a 45-44 lead and still led, 47-46, with 10 1/2 minutes left.
VCU went the next five minutes with only one point while Camara scored ten points in five minutes and the Flyers constructed a 58-49 lead.
And that's when the wild and woolly scramble down the finish unfolded during which the Flyers, gasping for breath, held on.
It was a frustrating night for Mike Sharavjamts, the 6-foot-8 freshman from Mongolia. He played only 9 1/2 minutes on a night the Flyers needed him most.
He picked up two quick fouls and sat. Coach Anthony Grant inserted him back into the game late in the first half and within a minute he had his third foul.
He came back into the game with 13:59 to go and within seven seconds he had his fourth foul and trudged back to the bench. He came back in midway through the second half and before he broke a sweat he fouled out with 10:32 to go.
That forced Grant to use the combination of Koby Brea and Kobe Elvis at point guard, two players unfamiliar with running the offense and distributing the ball.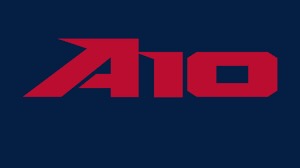 That led to the mass mayhem at the end and the only friend UD had was the clock, which finally ran out on the surging Rams.
After the horrendous 1 for 10 start, the Flyers finished 22 for 50 (44%), 7 for 21 from three (33%).
VCU was 22 for 56 (39.3%) and 4 for 19 from three (21.1%).
The Rams were just 10 for 20 from the free throw line, where they probably lost the game.
The Flyers, exuberant after breaking a three-game road losing streak, need to follow this astonishing win by doing it again Friday night against title-contender Saint Louis.