A weekend question prompted us to go deep into ten years of covering Buckeye baseball.  It asked:  Who's your all-time opening day starting lineup.  Considering everything, here's our answer.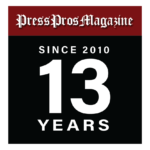 With thanks to a fan of our Press Pros coverage of Ohio State and Big Ten baseball, who asked at Saturday's Meet The Team Night…"Who's your all-time Buckeye starting lineup for opening day?"
It's coming up, you know, in about ten days, February 17-20, when for the eleventh consecutive year we'll write Buckeye baseball, starting with the UConn Huskies, who finished 50-16 last year before losing to Stanford in the Super Regional round of the NCAA tournament.
It all began, of course, in 2013 with former Reds beat writer Greg Hoard, who's still engaged with the process as a consultant, but in those first two years showed the way with how baseball is covered – written – with a mix of day-to-day personalities and on-field narrative.  Three years ago, former Columbus Clippers beat writer Mark Znidar stepped in and added his own special twist, and history of the program, to help us become the most comprehensive coverage team in the Big Ten.
Photographer Julie McMaken Wright is the other original from that 2013 debut, but through it all…since the 2015 season I've personally seen every opening day and about 90% of the last 560 games, not counting a few from the Big Ten Tournament and the three NCAA regional appearances.
So Jim Hearst, your question is a great one, it created an entire Sunday of scrambling for data, photos, and whatever notes I could find from a big cardboard box under my desk…and I cannot think of a better way to count down the final eleven days until next Friday's 'titanic' clash with the Huskies.  And bear in mind…this is only for the past ten years, and with baseball the personalities are sometimes more memorable than their production.  You might be surprised at our picks – OUR ALL-DECADE TEAM FOR OPENING DAY!
Catcher…(Dillon Dingler) There's some competition here because the Buckeyes have had a pair of receivers recently that stand out.  But because Dillon Dingler had all of baseball's five tools – he hit, hit with power, he could run, catch, and was the best throwing catcher in the Big Ten.  Currently listed as the #10 prospect in the Detroit Tigers' organization, he's the overwhelming pick for behind the plate.
1st base…(Conner Pohl) This gets murky, and remember that we only have ten years from which to pick.  But from what I saw in those ten years my choice is Conner Pohl, from Arcanum, Ohio, who after struggling to find a spot defensively on the field, became an outstanding glove man at first in his junior and senior seasons, averaged about .290, and hit with power.  There were some other colorful choices going back through the years prior to Conner, but he was the guy you wanted there, hitting third in the order.
2nd base…(Troy Kuhn) There have been a lot of second basemen during this time, but Troy Kuhn stands out from the 2015-'16 years because he was a gamer, played the position dependably, and had a lot of big hits to go along with a .256 career average as a Buckeye.  So yeah…Troy Kuhn!
Shortstop…(Zach Dezenzo) There have been some good ones, but Zach Dezenzo is the best at the position in the last ten seasons.  Maybe not as much range as others, but good hands, a powerful arm, hit with power…and he was a great leader – clutch when a big hit was needed.  Taken by the Astros in the 2022 draft, he's one of the classiest players I've met wearing a Buckeye uniform.
3rd base…(Nick Sergakis) Without a question the guy I remember best is Nick Sergakis, who former teammate Yianni Pavlopolous dubbed with the nickname, 'Greek Crime'.  Nick wasn't very big, but he led the Buckeyes in 2016 with big plays, big hits, and big presence in the lineup.  In 2016 he rebounded from hitting .250 in his junior year to hit .332 as a senior, killed Michigan in the Big Ten Tournament, and helped lead the Buckeyes to the tournament title with a win over Iowa.  He was drafted that June by the Mets and spent several years in the minors.
Left field…(Ronnie Dawson) One of the best human beings you'll ever meet, a powerfully built guy who could play either corner outfield spot, but what he did well was punish the baseball at home plate.  Ronnie Dawson was a hitter, and peaked with his performance in the 2016 Big Ten Tournament, hitting a dramatic home run to right against Michigan State in an elimination game to push the Buckeyes forward to the Sunday final with Iowa.  Drafted by the Astros in the second round that year, he's currently with the Reds organization in Triple A.
Center field…(Dom Canzone) Dominic Canzone, hands down, was the best hitter I've seen wearing a Buckeye uniform in those ten years, and spent the majority of his time actually playing right field.  But this is about the best lineup, so we're moving Dom to center, where he did play at times, and played well.  On a given day he was no worse than 2 for 4, and as a senior hit .345, with 16 homers, 18 doubles, and drove in 43 runs with a slugging % of .620.  Ironically, I remember him, too, for a lot of line drives that weren't hits – that got caught.  Great arm, always made the right play, and there's a reason why he's a high prospect for the Arizona Diamond Backs.  He's currently playing at Triple A, where he hit .299 with 22 homers last year.
Right field…(Pat Porter) As a college hitter, Pat Porter ranked right behind Canzone as a Buckeye, while playing right field.  A quiet guy who just came to play, he hit .338 with 11 homers and 49 runs batted in 2015.  As dependable as they come, he was later drafted by the Astros, where he spent four years in the minors and had a .278 average.
Starting pitcher…(Tanner Tully)  Tanner Tully was a near-professional from the first time he put on a Buckeyes uniform.  He threw four quality pitches, threw them for strikes, he was durable, and the most poised of any pitcher I've seen in the decade.  In his final year in 2016, he went 8-3 with a 2.58 ERA, pitched 102 innings, and dominated the Big Ten Tournament, making a start and a key relief appearance on two days rest in the final game against Iowa.  Drafted by the Cleveland Indians, he's been up and down between Triple A and the big club for the last three years, and was in the Columbus Clippers' starting rotation last year.
Relief pitcher…(Seth Kinker)  You talk about a workhorse?  What Kinker did in his senior season of 2018 was simply remarkable.  He appeared in 30 games, pitched 63 innings, had a record 0f 6-2 with a 2.27 ERA, struck out 60 and walked 5.  I'm not sure he ever threw 90 miles per hour, but just mixed the two-seam fastball with a dependable slider and always…always…always…threw a first-pitch strike.
Some memorable characters….Dr. Tim Wetzel, who played a pretty good left field and went on to be a resident physician with the University of North Carolina hospital.  Talk about the all-academic team?  Tim was mad once because a professor gave him an A-, the only grade less than an A he got at Ohio State…Joe Ciamocco, who hit .276 in 2013 while playing center field, and once bragged to us that no one could throw him out stealing.  Or course, he got thrown out (twice) the very next game….Brady Cherry, for the way he played in his final season in 2019.  Brady struggled for three years to find himself, but finally settled in left field in 2016 where he hit .316, with 16 homers, and drove in 52 runs his final year.  He had a mammoth throwing arm and what I remember are the outfield assists where he threw out runners trying to stretch singles into doubles.  It wasn't even close.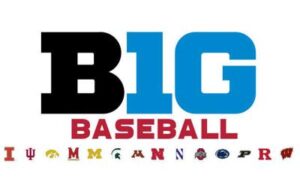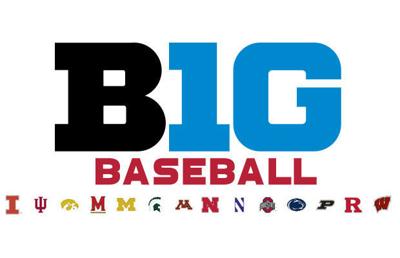 We remember guys like catcher Aaron Gretz, who played both hockey and baseball as a Buckeye catcher.  There was Zach Ratcliff, maybe the strongest of them all, who could hit home runs that nearly disappeared from sight.  He just didn't hit that many of them.  And first baseman Brad Hallberg, from Wisconsin, who in the early days then-coach Greg Beals called "my beer league first baseman."  And Jacob Bosiokovic,  for having the most memorable, and hardest name to pronounce.  Public address announcers struggled with it for three years before he was finally drafted by the Rockies in 2016.  But Bosie could play, and because of his powerful throwing arm, was ultimately converted to a relief pitcher by the Rockies organization.  Currently with the Cardinals, he's 10-5 as a reliever over the past four seasons, striking out a ton of hitters between Double A and Triple A.