With the season winding down, the University of Dayton basketball team is in a fourth-place tie with St. Bonaventure in the Atlantic 10 Conference with a 7-4 record. The Flyers were the pre-season pick to win the league and Coach Anthony Grant is looking for ways to put the thunder back into his team's approach.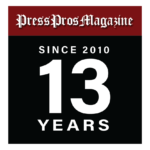 Dayton, OH — They always say something is rotten in Denmark and something certainly is amiss with the University of Dayton basketball team.
And there is no amount of Gillette Speed Stick that can alleviate the slight stench emanating from the Flyers.
The cure-all has to be attitude adjustment, all-out commitment to total aggression and more belief in what they can do.
And finding more ways to get the ball into the hands of DaRon Holmes II would be beneficial. He leads the country in dunks with 64. A dunk is a mere drop in the bucket for the 6-foot-10 post player.
Right now, most of his points are coming from him picking up loose change around the basket.
With everybody back from last season's 24-win team, the Flyers were picked to win the Atlantic 10 title. A breeze. Going away.
Instead, A10 teams are picking on the Flyers. After a 4-0 start they have lost four of their last seven. Their 7-4 record has them lollygagging in a fourth-place tie with St. Bonaventure.
Injuries certainly have wreaked havoc with Malachi Smith, Kobe Elvis, Koby Brea and DaRon Holmes II all missing various games at various times.
That, of course, is disruptive. But those are things a good team should overcome. Is it fair? What's fair? To other teams fair is prize cows, corn dogs and tilt-a-wheels.
There seems to be other things missing from UD's approach and their play. Coach Anthony Grant scratched the surface after Saturday's 68-59 defeat at St. Bonaventure.
"The priorities in terms of why you play, who you play for, what you play for, have to be first and foremost," he said.
Grant seemed to be more than hinting that there is some individualism surfacing on the court with little thought to winning.
"If winning is just another thing on their lists of things to do, if winning is not at the top of their list, that's not a good," he said.
While the Flyers are 10-1 at home, success on the road is coming about as easily as selling air conditioners in Antarctica.
When the Flyers are in enemy territory, they wear targets on their backs and the opponents have been hitting bulls-eyes.
Time and again, the Flyers are outhustled, don't pack the energy they display at home and watch the other team play aggressively.
"When you go against teams that are hungry, that haven't had the notoriety or attention that you've had and they're hungry for it, and you don't bring that, then you make yourself vulnerable," said Grant. "We're vulnerable every game."
The Flyers have been as vulnerable as a wart hog ambling past a lion's den.
Their next assignment might be their toughest of the league season. On Tuesday, the Flyers are in Richmond, Va. to play first place Virginia Commonwealth.
The Rams are the only team to beat the Flyers in UD Arena this year, coming from five points behind with 30 seconds left to do it.
Last season, VCU beat the Flyers at UD Arena, 53-52. UD then visited VCU and hung a 30-point knockout on the Rams, 82-52.
Can the Flyers do that again in a hostile environment where the fans and the holdover players remember the painful embarassment of last season?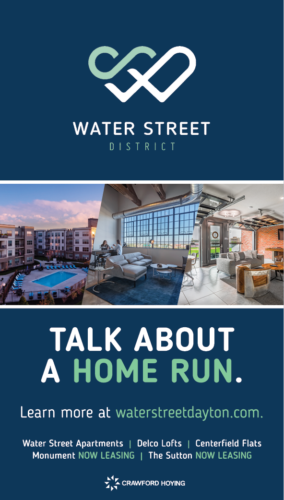 In Grant' words, things have to change mightily and change speedily.
"We have to understand that there is a difference between wanting to play and wanting to win," said Grant. "It's about what you have to bring every day in practice, what you have to bring in every game.
"Our guys have not responded when adversity hits us," he added. "That's a thing that has kind of been a theme for us. . .our inability to withstand it when adversity hits us.
"Other people are putting us on our heels and when that happens you splinter or you come together," he said.
Most definitely, the Flyers have become a Splinter Group in recent times.
Said Grant, "You have to be stronger and rely on the habits and disciplines that you've tried to build. What I am seeing right now is that we have not been able to build that consistently for our guys to trust it, trust each other and trust who we are and what we do."
Who are they right now? A mysterious group of talented basketball players searching for 'The Way.'
What do they do? Mostly, they start fast on the road and look the part of the predicted championship team.
Then, like sombody snapped the 'off' switch on the Flyers, the other team takes over and wins, using hunger, hustle, aggression and confidence.
It is most likely too late to turn it around enough to win the league championship, but it is not too late to shine the spark plugs, change the oil, unhook the emergency brake and peak for the Atlantic 10 tournament.