With victories from freshmen backups at 184 and 197 pounds in a tough win Sunday at 13th-ranked Northwestern, No. 4 Ohio State showed its future prospects to be as bright as its hopes for a high finish at both the Big Ten and NCAA wrestling championships.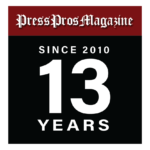 Evanston, IL – Eleven seconds doesn't seem long in some instances, like waiting for a traffic light to flip from red to green, but it can be an eternity in other situations.
Waiting for web page to load, for instance. That's annoying.
Or, in the case of Ohio State freshman Seth Shumate's match at 184 pounds Sunday at Northwestern, waiting…for…the…clock…to…expire…on…his…first…Big…Ten…dual…meet…victory.
"I was just thinking, 'I don't want to lose this match,'" said Shumate, who had to ride out the final 11.6 seconds with Northwestern's Evan Bates squirming to register an escape from the down position. "I wanted to win, so I was trying to do whatever I could to keep the win secure. Once it ended, I was pretty happy."
Shumate's 7-6 victory typified the closeness of many matches in fourth-ranked OSU's 21-12 victory over No. 13 Northwestern, and his satisfaction with winning was an emotion that prevailed across the Buckeyes' lineup and with head coach Tom Ryan.
Coming on the heels of Ohio State's 29-9 loss Friday night to No. 1 Penn State, the triumph over Northwestern not only re-established the Buckeyes' momentum, it verified their optimism about both the present and the future.
"We had four freshmen win, four freshmen against a Top 13 team," Ryan said. "They got gritty and tough. That's the ticket. The ticket is being able to do tough things when you're not feeling great late in matches, and we did that. With four freshmen. And we won the three overtime matches, which is really good."
Shumate, a three-time Ohio high school state champion from Dublin Coffman, stepped in for the injured Kaleb Romero at 184 and overcame a 5-1 deficit with a late second-period takedown, an escape to start the third and winning takedown with 17 seconds left in the match.
"He won when he was tired and that's something you have to do at this level," Ryan said. "No one is good at this level if they can't wrestle well when they're tired. That just doesn't happen. He was able to do that, so it's a good sign of what's coming, what his ability is."
Shumate's victory was the first of two in a row by Buckeye backups, with Luke Geog taking over for injured 197-pounder Gavin Hoffman to run his record to 8-0 with an 8-5 win in his first Big Ten dual appearance.
Geog, a state champion last year for Lakewood St. Edward, shot to a 6-3 lead with three first-period takedowns, then spun into a two-point reversal at the start of period three to defeat Northwestern's Andrew Davison, who had seven major decisions among his 14 previous wins this season.
"Luke's my guy," said OSU's 133-pounder, Jesse Mendez. "To see him go out there in his first dual meet and wrestle like that, he was light's out. His shots were on point. I think he got gassed a little bit, but he looked great. It was fun seeing another freshman go out there and get a big win."
Mendez started the Buckeyes' parade of freshman victories with a bounce-back from his Friday loss to two-time reigning NCAA champion Roman Bravo-Young.
Mendez split his eyelid two minutes in and wrestled the remainder with a headband of athletic tape to staunch the bleeding, falling into a 3-0 hole against Chris Cannon, who he split two matches with at the United World Freestyle Wrestling finals in 2021.
"I was upset with myself," Mendez said. "I let him bog me down in a hand fight. I played into the squeezing game and didn't let my offense go until the third period. It's gritty when you're down 3-1 going to the third. That kid is tough on top, so I knew I had to get out and get a takedown."
First, Mendez escaped at 1:09 of the third to draw within 3-2, then got control of Cannon at the 30-second mark to go in front, only to surrender an tying escape just before the third period expired.
Fourteen seconds into Sudden Victory, Mendez spun out of a shot and kept rotating to get control of Cannon and gain the win.
"He's just tough," Ryan said of Mendez. "His eye gets split, and the first thing I'm thinking with a split eye is, 'I know one of Jesse's big attributes is his gas tank. So if you're split, you're bleeding, and it's more time out for the other guy to rest. And when you have someone with a big gas tank, rest is the friend of the foe, not yours.
"But he got tough when he needed to. He never stopped believing he was going to win. He just kept his head, focused, went to overtime and found a way to get it done. He created a great opportunity and got the finish."
Mendez's match foreshadowed the tightness of the four initial matches, three of which went to Sudden Victory.
No. 2 Sammy Sasso ran his record to 20-3 with a 2-1 win over No. 4 Yahya Thomas at 149. Sasso escaped to go in front in first overtime, and Thomas could not offset that with a takedown in the second.
Thomas is 17-2 this season, with both losses to Sasso, who is 5-0 all-time against Thomas.
"I thought Sammy did a super job with his head-hands defense and rode him out," Ryan said. "There are  lot of ways Sammy can beat you, and he showed one of those ways tonight. He won with some scrambling Friday night and a great ride and tonight we won it with great position and another tough ride."
The victories that followed, by redshirt freshman Paddy Gallagher at 157 pounds and junior Carson Kharchla at 165, raised hopes OSU can glean podium finishes from those classes at the NCAA's in March.
Both triumphed after scoreless first periods, with Gallagher posting the upset over 11th-ranked Trevor Chumbley by riding him throughout the first overtime and avoiding a takedown in the second to prevail in a match that went to Sudden Victory, 3-3.
Kharchla, ranked 12th, escaped from No. 18 Maxx Mayfield 30 seconds into the third period to tie their match, 1-1, then registered a takedown just inside the minute mark to gain enough cushion to triumph, 3-2.
The win reversed a string of bad luck for Kharchla, who battled injuries early in the season and some tough officiating calls in his last three matches.
"In order to get on the podium, you have to win the close ones and we haven't," Ryan said of a Top Six NCAA finish. "Carson has been the recipient of a couple tough calls and so has Paddy, but tonight they found a way to get it.
"Paddy got out of a jam at the edge of the mat and then went back to center and found a way to ride him out in overtime. Carson really got gritty out there. We needed that win. He needed it. He's had the worst luck I've ever seen."
Kharchla, a two-time Ohio high school champion from Olentangy Liberty, said adversity is part of the package that comes with wrestling in the Big Ten, which has eight of the Top 15 teams in the current NCAA rankings.
"You have to expect it and know it's going to happen," Kharchla said. "We all want to be four-time national champs, undefeated. The reality is, that's hard to do. It's not impossible, but it's not something very many get to do. If you get knocked down once, you don't have to stay there. Every match is a new opportunity, a new day. A lot can change in 24 hours."