The University of Dayton Flyers took a trip to Olean, N.Y. for a visit to tiny St. Bonaventure (enrollment, 1,800) and the Bonnies played like giants to hand UD another road loss, 68-59, dropping Dayton to 7-4 in Atlantic 10 play.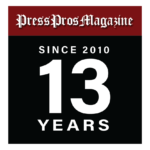 Olean, N.Y. — Another road game, another clunker, another sad trip home for the University Dayton Flyers.
Once again, UD ran into a team more motivated, more aggressive and more hungry.
This time it was St. Bonaventure, a 68-59 winner over the Flyers Saturday night in sold out Reilly Center, nothing more than a high school gym that seats 4,856.
While the Flyers returned all five starters from last season, including their seven top scorers, St. Bonaventure started all over.
The Bonnies lost everybody from last season. . .had nobody who scored a point last year.
So coach Mike Schmidt started all over by importing a boatload of transfers and a few freshmen.
And the game was a familiar scenario. The Flyers started fast, then limped home. They put their best foot forward to start games, then trip all over their own feet. And it was a big stumble. US had won eight straight against the Bonnies, seven straight in Reilly Center. . .more motivation for the Bonnies.
With Toumani Camara scoring eight points, the Flyers sprinted to a 20-13 lead.
From there, the Bonnies played hide-and-go-seek and the Flyers couldn't find them.
After the Flyers constructed that 20-13 lead, St. Bonaventure went on a 20-6 run, including 6-0 near the end of the half to take a 33-26 lead.
The Flyers started fast in the second half and cut it to one, 35-34 and it looked as if the Bonnies had their rapt attention.
And they snapped to attention so fast it would make a drill sergeant happy.
St. Bonaventure went on an 8-0 breakaway to grab a 43-34 lead.
It was 49-40 when a huge play unfolded in front of the UD bench. UD's Mustapha Amzil and St. Bonaventure's Daryl Banks chased a loose ball.
Banks shoved Amzil as both toppled to the floor. Amzil was whistled for a foul. UD coach Anthony Grant reacted vehemently and was slapped with a technical foul.
Banks, St. Bonnie's leading scorer at 15.1 a game, hadn't scored a point. But he made the two technical foul shots. Then Amzil fouled him on a three-point shot and Banks made all three freebies.
So, from a 49-40 deficit, the Bonnies lead expanded to 54-40 with 10 1/2 minutes left.
They could have stopped the game right then and saved wear and tear on their gym shoes.
What is happening on away-from-home floors is a vivid image for Grant.
"For me, just watching the game, we have to understand there is a difference in wanting to play and wanting to win," said Grant on his post-game radio show with Larry Hansgen.
"It's what you have to bring every practice, every game," he added. "St. Bonaventure was a team that played with more hunger. They didn't necessarily play great, but they played with more determination."
The Bonnies didn't have to play great, just better than a UD team with a disjointed, fire-drill offense and an inability to make the big play and to grab the big rebound.
DaRon Holmes II made the most of eight shots and his trips to the foul line. He made seven of eight shots, including four dunks, and was 7 for 10 from the foul line for 21 points.
It was the other end of the floor where he encountered a beast he couldn't take.Chad Venning, a 6-foot-10 forward, came into the game averaging 11.6 points a game.
He took Holmes to the wood shed in the first half and spanked him for 13 points, making all six shots he took.
After his fast start, Camara encountered foul difficulty and sat for long periods, finishing with 12 points.
Those two received no offensive help as the Flyers shot 4 for 20 from trey territory.
Koby Brea came off the bench to score nine on 3 of 7 shooting. Malachi Smith scored seven on 3 of 9 shooting. Amzil scored six and Kobe Elvis scored four.
Meanwhile, all five St. Bonaventure starters hit double figures with Venning leading the way with 17. Kyrell Luc had 13, Moses Flowers had 13, Banks finished with 12, all in the second half, and Yann Farell had 11.
The Flyers dipped to 15-9, 7-4 in the Atlantic 10. St. Bonaventure is 13-11 overall and drew even with UD in the A10 at 7-4.
And UD's degree of difficulty gets much steeper when they face first place Virginia Commonweath on the road Tuesday, then play second place Saint Louis Friday in UD Arena.
"Our guys did not respond when adversity hit us," said Grant. "That's a thing that has been kind of a theme for us.
"In these types of games, our ability to withstand when adversity hits us, when other people put us on our heels. . .you splinter or you come together and are better for it."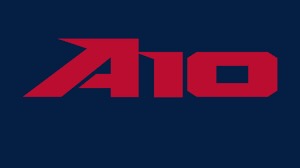 On this night, the Flyers left enough splinters on the Reilly Center floor to start a bon-fire.
"What I'm seeing right now is we haven't been able to build that consistently enough for our guys to trust it, to trust each other, to trust who we are," Grant added. "We have to play for one purpose. . .winning is the most important thing, not individually with what you do.
"It's helping the guy next to you to win, for each other," he said. "I can't put my finger on it, but as a competitor you know it when you see it."
And what Grant is seeing right now is about a ten on the ugly scale.