Ohio State started slowly again, stayed close through the first six minutes of the second half, but still couldn't make enough happen to take the lead even once in losing for the ninth time in 10 games Sunday at Michigan.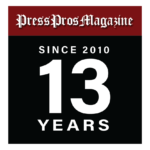 Ann Arbor, MI – What transpired on Ohio State's final possession of the first half Sunday at Crisler Arena isn't why the Buckeyes lost to Michigan, 77-69.
Instead, it was a clear demonstration of why OSU has now lost nine of its last 10 games and why expecting a turnaround that salvages an NCAA Tournament – or even an NIT – bid is both hopelessly and foolishly ill-founded.
The kind of late-season rally required to re-route this miserable season requires veterans who lead by example, young players who've grown into consistent producers and clearly-defined roles for the entire roster that everyone must first know, then embrace and then execute.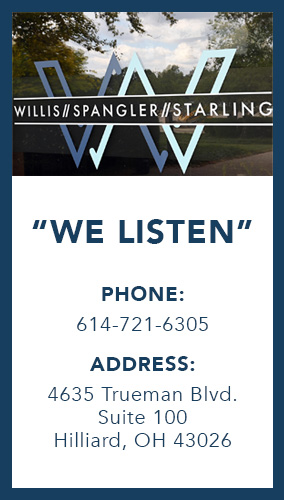 None of that pertains to OSU (11-12, 3-9 Big Ten), which is why the schedule flipping from road-heavy in January to five home dates vs. three away over the remainder of the season guarantees nothing but fewer air miles for the team plane.
Proof of the Buckeyes freezing in the moment, with no one stepping forward to take charge, or someone taking over and turning a bad situation into something good on sheer talent alone jumped off the CBS national television broadcast as the half ended.
Having reduced a 10-point deficit to five, despite going nearly seven minutes with just one field goal, Ohio State rebounded a missed shot with 23 seconds left set up for a final shot.
Point guard Bruce Thornton nonchalantly walked the ball up, surveyed the Michigan defense from just inside midcourt until five seconds remained, made one pass to Justice Sueing, who threw up an airball three-point attempt while leaning in to try and draw a foul.
Sure, it was only one possession, but it crystalizes why Ohio State is now under-.500 after starting the season 11-3 and next-to-last in the Big Ten standings with Northwestern on Thursday and Michigan State on Sunday eager to add to OSU's troubles.
Michigan's switch to a zone defense for the final seconds of the half thoroughly confused Thornton and his teammates, who stood helplessly as time ticked away.
If a call came from the bench to organize them, it wasn't heard, wasn't heeded and certainly wasn't executed – a three-pronged possibility that pertains to almost every loss Ohio State has suffered since having No. 1 Purdue down by three points with 40 seconds left in Columbus on Jan. 5.
Sueing's backcourt turnover in the time that remained greased Purdue's getaway with a one-point win, and it's been misery most every night since.
Sunday was no different, with head coach Chris Holtmann holding leading scorer Brice Sensabaugh out for the first four minutes of both halves to protect him from foul trouble.
Sensabaugh didn't foul out, but he also never seemed to find an offensive rhythm, shooting 4-of-14 to score 14 points.
Thornton was magnificent, scoring 22 to break Sensabaugh's streak of 12 straight games as the Buckeyes leading scorer.
During the 26 minutes Sensabaugh played, Ohio State outscored Michigan by two points. The two players most often in when Sensabaugh sat – Isaac Likekele and Eugene Brown – recorded plus-minus ratings of minus-11 (Likekele) and minus-12 (Brown).
That doesn't prove Holtmann wrong for spacing Sensabaugh's minutes, but it does demonstrate that OSU still doesn't have a set rotation 23 games into the season.
To have any confidence in this team turning things around requires blind faith. And it must be blind faith, because no one with functioning eyesight could possibly convince themselves off what they've seen over the past month that a 6-2 stretch run with an additional pair of wins in the Big Ten Tournament is remotely possible.
Actually, that's not true. There is one person with functioning eyesight who can envision that, and that person is Jay Wright.
Yes, the same Jay Wright whose last season at Villanova knocked Holtmann and OSU out of the second round of the NCAA Tournament en route to Wright's fourth Final Four.
Now working as a CBS college basketball analyst, Wright went to expansive lengths to extol Ohio State's strategy, talent and future prospects throughout the loss to Michigan.
"I've played against Chris Holtmann teams at Butler and at Ohio State," Wright said near the end of Sunday's broadcast. "They are always attentive to detail. You can see this team, the young guys are missing out on little details…He will get them there. There's not a coach in the country I respect more. He'll get them there."
With two national titles in his last eight years, Wright ranks among the sport's most successful coaches over the past decade. But his exaggerated praise of all things Ohio State smacked of the same sugary prose Big Ten coaches paid chronically-underachieving coaches at Wisconsin before Bo Ryan turned that program into a perennial powerhouse.
Michigan center Hunter Dickinson had his way with the Buckeyes inside, getting 26 points on 10-of-15 shooting and grabbing 11 rebounds.
His dominance down low duplicated the same success of Wisconsin's Steven Crowl, Indiana's Trayce-Jackson Davis and North Carolina's Armando Bacot against OSU junior Zed Key.
Holtmann kept Key on the bench to start the second half, a decision assistant coach Jake Deibler told 97.1 The Fan was made in search of, "a different energy," and, "some energy."
Does anyone else question why a team captain – a two-year starter, one of only three returnees from last season and thus someone who should be setting the tone for his younger teammates – prompts the staff to sit him for the start of a second half at Michigan over concerns about his energy?
Holtmann tried pawning off the matter in his post-game interview, absolving Key of routinely getting dominated by opposing centers by attributing his shortcomings to inexperience.
"It's certainly been an education for some of our young guys, and also for Zed," Holtmann said. "Zed is now in a role where he's guarding those guys for 25-to-28 minutes a night. He's never done that in his career. It is an adjustment for him going against those guys."
If only OSU had the option of recruiting a bigger and better center, or acquiring one via the transfer portal.
Instead, the three players the Buckeyes took via the portal in the off season didn't contribute much Sunday, with Sean McNeil scoring five points, Likekele two and Tanner Holden zero while watching from the bench.
But don't worry, everything will be all Wright in time.