In a gym that Troy's student section had rocking on Friday night, the Trojans held off a physical challenge from Tippecanoe to jump back into the Miami Valley League's Miami Division title chase.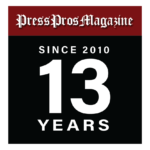 TROY, Ohio – To hype up the hometown crowd for Friday night – if a Troy vs. Tippecanoe rivalry game needed such a thing – Troy High School hosted a pep rally at 2 p.m. Troy coach Mark Hess challenged the students to show up in force for the battle for first place in the Miami Valley League.
Jam pack the gym.
The Trojans responded with a loud, proud and energized fan base that indeed packed the gym. They got their (respectfully) rowdiest when Troy senior Hollis Terrell provided the jam part. His two dunks in the final 14 seconds put the exclamation point on the Trojans' 46-39 victory … even if his first dunk drew a technical foul for hanging on the rim.
The second dunk came with 0.7 seconds left when Tipp's defense started walking toward the team bench, giving Terrell a free path to the rim. His one-hand slam capped his game-high 14 points.
"I'm not stopping until the whistle blows. It was a real personal game," Terrell said matter-of-factly and with no animosity aimed at the Red Devils. "In the locker room after my dunk my heart was pounding. I had to catch my breath."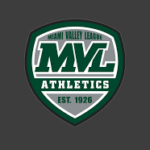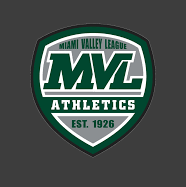 First and foremost, they had to catch the Red Devils. Tipp entered Friday undefeated in the MVL. Troy had one MVL loss … which came in a 56-51 defeat at Tipp on Dec. 20. That must-win atmosphere contributed to what might have been both Troy's and Tipp's most physical game this season.
The teams banged and battled in a tight first half that saw Troy lead by as many as eight points late in the second quarter and Tipp by two on the opening basket of the game. The Trojans pulled ahead 29-18 with 5:44 left in the third on a Noah Davis fastbreak score and free throw. The only double-digit lead of the game evaporated 20 seconds later on a pair of free throws from Tipp's Stanley Clyne.
Tipp's Evan Manes hit a three-pointer to start the fourth quarter, pulling the Red Devils to 33-30. Terrell answered with a 3 after using the dribble to create an open shot, then teammate Nick Prince drove the lane and just sidestepped a Tipp defender trying to draw the charge to restore the lead to 38-30 with 3:22 left.
Tipp's final rally came when Clyne and Maddox Sivon combined for three free throws and Jackson Smith scored with a strong move in the post. Tipp trailed 38-35 with 1:50 to play.
"We just didn't execute very well down the stretch. The pressure kind of got to us a little bit," Tipp coach Brock Moon said. "It kind of got us out of our offense at times.
"It was a super physical game so it's tough to get good looks. They did a good job of making our life difficult in halfcourt as well. We just didn't shoot well. We got some open looks at times they just didn't go down."
Troy tried running some clock but a couple Tipp fouls and a timeout forced the Trojans into several chaotic in-bounds plays. Isaac Phillips and Davis both hit a pair of bonus free throws for the 42-35 lead with 37 seconds left. Smith tried to rally Tipp with a basket and free throw for the 42-38 deficit with 22 seconds to go. But with 14 seconds left on an inbounds play, Terrell sprinted behind the Tipp defense for a two-hand slam … and technical.
"The (Tipp defender) ran under me so I didn't know," said Terrell, adding he wanted to make sure he had a clear landing before dropping. "I've only got called for that one other time. I'm trying to learn from it."
"He made some big plays for us," Hess said. "I know he felt bad after. He gave me a big hug in the locker room and said sorry. I told him it's all right. We learn from this and move forward."
While Terrell grabbed the offensive spotlight, teammate Nick Prince delivered on defense. In the first meeting Tipp's Clyne went off for a season-high 31 points. Friday night Clyne, the MVL's second-leading scorer, finished with 13. He had all three of his baskets in the first half (along with two free throws) and was limited to 5-of-6 free throws in the final two quarters.
"One thing that gets overlooked with Nick is how he guards," Hess said. "Everyone talks about how he scores, but he guards really well. We tried to make (Clyne's) night tough and I don't think he got many buckets but he got a lot of stuff at the line. … We just wanted to find him earlier. He's really good in transition."
Prince said he found out about his defensive assignment two days before the game.
"I was definitely thinking about it a lot," said Prince, who added six points on offense. "Locked into knowing that's what I need to do for my team for us to pull out the win. Stop him and it makes it easier to win the game. … I just had to fight to stay in front of him and be physical with him. He's a really good player.
"The refs really let us play most of the game. I liked it. A big rivalry game. It did get physical but I think we were all loving it."
Troy (16-4 overall and 15-1 MVL Miami Division) has two MVL remaining with Stebbins on Tuesday and Piqua on Friday. Tipp has three MVL games with Xenia on Saturday, Sidney on Tuesday and Butler on Friday. If both teams win out they'll share the MVL Miami Division title. Tipp has won all three division titles since MVL play started with the 2019-20 season.
"That's what I challenged the kids," Moon said. "(Saturday's game) is just as important as (Friday). It may not feel like it but that's our challenge. We get to play another league game in less than 24 hours and they have to be ready mentally and physically. … This was a great environment for high school basketball. Packed. Super loud. A very physical game. It was a good game."