When its lineup accounts for half the NCAA champions in the sport, No. 1 Penn State becomes next to unbeatable, as No. 5 Ohio State discovered Friday before a packed house in Columbus.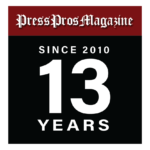 Columbus, OH – There were no flaws in the stage production or the first act Friday when fifth-ranked Ohio State packed its palatial Covelli Center for the challenge of No. 1 Penn State.
By night's end, though, the nation's most dominant team in any NCAA sport over the past decade left the Buckeyes clinging to one pillar in their program that can hopefully salvage something good from a 29-9 dual meet defeat.
"One of our mottos is, 'Hard, not down,' " OSU coach Tom Ryan said. " 'Hard on self, not down on self.' They're hard on themselves. You don't grow if you're not hard on yourself. So be hard, but don't be down. We have a match Sunday."
Indeed, the Buckeyes will be back on the mat and on the road against No. 15 Northwestern, so there won't be time to fret too much over a failure to upset the star-studded Nittany Lions.
"That's a really good team," Ryan said. "That's a team that's going to have five national champs and nine of them could place in the Top Four. We have a good team. They were just better tonight."
If you think Ryan's getting ahead of himself, projecting half of Penn State's lineup onto the top of the podium at the NCAA Championships in March…he's not.
Five of the Lions' eight wins against OSU came from defending NCAA champs, including three from two-time defending champs Roman Bravo-Young at 133 pounds, Carter Starocci at 174 pounds and Aaron Brooks at 185 pounds.
Brooks had to work to the final seconds to edge Ohio State's Kaleb Romero, 3-2. Romero twice had single-leg takedown chances, but couldn't close either time.
Brooks scored the only offensive points of the match with 1:14 left in the third to take a 3-1 lead. Romero escaped with 23 seconds left, but couldn't get the two-point winning takedown, while battling through a dislocated finger he suffered late in the first.
Brooks survived despite a grab and slight tug on Romero's jersey in the final 13 seconds. Ryan threw the challenge brick, hoping for a one-point technical violation to get the match to overtime, but officials dismissed the challenge.
"We had two shots that were as nice as his," Ryan said. "His one was enough technically to beat us. (The challenge) was somewhat of a Hail Mary. Let's get it to overtime. Then, one takedown…Kaleb can take down anyone."
In the NCAA Championships last March, Brooks defeated Romero, 13-2. So the gap between the two has definitely closed.
That good news is mitigated by the fact that Romero left the mat favoring either his back or knee, and thus might not be available Sunday at Northwestern.
OSU's 197-pounder, Gavin Hoffman, is also a injury concern after getting pinned 1:28 into the second period.
Malik Heinselman started the night with a fall for the Buckeyes just 1:56 into his match at 125.
"Malik did a great job," Ryan said. "The request was, 'We want to see 10 great moves.' That's what we asked him. He has so much technique. We saw two…Two moves. Six points, Match ended. That's what we needed to see from him tonight. He did a good job. And he got the crowd into it."
Heinselman's dominance gave OSU an early 6-0 lead in the team score, delivering on projections all week that posed a pin from him as a must if Ohio State was going to end Penn State's 39-match dual meet winning streak.
"I was aware, but I tried not to think about it," said Heinselman, No. 10 in his class nationally. "It feels good. I needed that and the team needed it as well."
Penn State pulled even with wins at 133 and 141 before the Buckeyes Sammy Sasso put his team back on top with a 6-3 win at 149 after falling into an early 2-0 hole.
Sasso rallied back in front, 3-2, by the end of the period and reversed from his down position at the start of period two to take control against No. 13 Shayne Van Ness.
Van Ness appeared to have Sasso in position to score another time, but the OSU All-American did what he's done so often and spun out of danger.
"That's just a lot of wrestling," Sasso said for his inventive escapability. "That goes for anything. The more experience you have at something, the more comfortable you're going to be…I've just been there a lot. I've given up points, too. You just have to fight and find a way to make something happen."
Ryan credits Sasso's work ethic for those moments when nothing else explains what appears impossible to pull off.
"Sammy, you see some stuff from him, like when the guy has his leg in the air and he's diving and he finds a way to not give up the takedown and come out on top," Ryan said. "He's, at times, a magician with some of the stuff he can pull out, because he does that in practice every day. He surrenders nothing. When you surrender nothing in practice, you see stuff like that."
OSU didn't get the upsets it needed in other matches, nor could the Buckeyes gain the necessary points in the close matches that went to Penn State.
Besides Romero's 3-2 loss, Dylan D'Emilio dropped a 4-2 decision at 141 to No. 5 Beau Bartlett and Carson Kharchla fell by a 4-1 margin to No. 8 Alex Facundo at 165 pounds.
Kharchla was penalized one point for a hands-to-the-face violation in that match, which gave Facundo a 2-0 lead. Kharchla escaped to start period three to get within a point, but himself got taken down in the final five seconds while trying to score on Facundo and win the match.
At 133 pounds, Ohio State freshman Jesse Mendez could not upset top-ranked Roman Bravo-Young, one of Penn State's three returning two-time NCAA champions.
Mendez, ranked No. 9, surrendered a takedown in each period and gave up another point on riding time in a 7-2 defeat, just his second in 13 matches.
"That's one of the fastest wrestlers on the planet," Ryan said of Roman Bravo-Young. "You've gotta get a feel for that guy. He's super fast. It's a feel you have to get used to.
"We learned a lot with that match. It was three takedowns to none. We had a double leg we didn't quite get deep enough on. It's a freshman against a fifth-year senior. We learned.
"We don't leave here thinking there's no way we can get that one. But we leave here understanding that we're up against someone that's awful tough. There's no hanging your head over 133."