In a battle of the conference blue-bloods, it was Marion Local's size and shooting that took down rival Coldwater, earning coach Kurt Goettemoeller a chance for back-to-back crowns, and a top billing in this weekend's tourney drawing.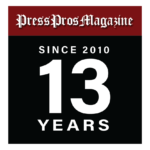 Coldwater, OH – For the size of the crowd you would have expected more drama.  A league title was at stake, in a setting – in a conference – where titles are still held in such high esteem.  It's not easy to win in the MAC…in anything!
But owing to the ever-revealing quality of the Marion Local Flyers, they improved to 15-3 Friday night, and no worse than a share of a back-to-back title, with a 56-44 win over one of the primary challengers, Coldwater, in a game where there was no drama.
The Cavaliers entered with a conference mark of 5-1, hoping to at least dent Marion's hopes for an outright claim to this year's title.  But a slow start, offensively, and the looming presence of the Flyers' height advantage, simply made it impossible.  Marion's Jadyn Mescher hit a pair of early threes to get 'em rolling, Coldwater didn't hit much of anything, and before you knew it the Cavaliers trailed at the end of the first quarter, 19-5.
Coldwater's Nick Fisher is a wonderful coach, but the size mismatch, the lack of scoring, and the awful start was such…that timeouts proved to be little or no tourniquet.  Marion's Austin Niekamp added to the misery with 12 first half points, hit a pair of threes of his own, and by halftime the Flyers had added to their lead, 33-17.
"Slows starts have been our nemesis,"  said Fisher afterwards.  "We had a lot to play for tonight with the tournament draw coming this weekend.  I'm just disappointed we didn't play hard from the beginning."
Marion's Goettemoeller had just the opposite outlook on things, having Jadyn Mescher back in the lineup after missing two weeks with a broken nose.  Mescher is the Flyers' chief outside threat, and he combined with Tate Hess (11 pts) and Niekamp (14 pts) to score 36 of the Flyers' total of 56 for game.
"We got off to a good start, we scored early, and even our bench kids came in and scored for us," he beamed.  "We made shots, and Austin Niekamp played with a lot of confidence.  I told him we needed him to hit a couple of shots tonight, and he did that.  When you get that kind of contribution it's just a good team win."
Marion led by as many as twenty points in the second half, before Coldwater made a bit of a run in the fourth quarter, outscoring the Flyers 17-15 to close the final deficit to twelve points.
Evan Harlamert led the Cavs with 9 points, while Justin Kaup and Mason Welsch each rang the bell for 7 points.
Marion was led by Niekamp's 14 points, Hess and Mescher each had 11, and center Jack Knapke scored just 7 points, but his presence in other areas played a significant role.
"Jack did a great job tonight because he was drawing so much help, and he was just making the extra pass.  When he gets doubled his job is to kick the ball to an open shooter, and kids like Mitchell Ranley, Jadyn, and Tate made open threes tonight.  Jack needs to make the right play, and tonight he did that."
But Knapke's size inside was an even bigger threat to Coldwater.  He blocked three shots outright, but there's no counting the number of shots he altered, or caused not to be taken at all.
"They're a good defensive team to begin with, you know that,"  added Nick Fisher.  "But when you have that length, and you can alter shots that shooters usually make, that gets you out of rhythm. We've dealt with that now three of our last four games, with Austin Parks, Connor Stonebraker, and Knapke.  We were just kinda' out of synch."
Marion improved to 15-3, overall, and 7-0 in the MAC
Coldwater dropped to .500 (9-9), and 5-2 in league play.
Importantly, Marion has two remaining league contests on the schedule, with Versailles next Friday night…and Delphos St. John on February 17th.
Should the Flyers win those two games they would claim the outright league title, and Goettemoeller's fourth in his twelve seasons as coach (2014, '18, '22, and '23).
"They're so good defensively,"  added Fisher.  "But I was disappointed with our effort on the boards, especially on the defensive boards.  Shots were bouncing around, there's opportunity to get a rebound and deny them, and we didn't do that.  And on offense we didn't get near enough offensive boards, something like 4 in 24 shots at one point.  The energy and effort in that respect was kinda' disappointing to me."
With Mescher back it adds the missing threat of the outside shot, and Marion becomes an increasing and improving threat come this weekend's tournament draw.  Few can rival them in size, and if they make shots, where they can spread teams out and draw them away from 6'9″ Jack Knapke in the middle…their chances are awfully good.
"Jack's still learning and growing,"  says Goettemoeller.  "And it takes those big guys some time to mature.  But Jack has the ability to just take a game over and we're just going to keep working with him.  There'll be a time, either this year or in the future, where he is going to take over the game.  Hopefully it's this year."