Despite making only one field goal over the final 7:35 spanning regulation and overtime, Olentangy Liberty held off a late charge by Hilliard Bradley and sewed up at least a share of the OCC Central Division title.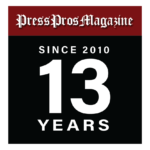 Hilliard, OH – When coaches from 47 Division I teams go on-line Sunday to conduct the Central District tournament seeding draw, a strong case can be made for Olentangy Liberty earning a No. 1 seed.
Fifth-ranked in the latest Associated Press poll, Liberty boasts a 17-2 record with an 8-0 mark in the rugged Ohio Capital Conference Central Division, including a signature overtime win over fourth-ranked Olentangy Orange. The Patriots have superb balance, with four starters averaging between 8.2 and 11.3 points per game.
"Liberty is really good," Hilliard Bradley coach Brett Norris said after his team dropped a thrilling 52-49 overtime contest Friday night. "I told Noss (Patriots coach Greg Nossaman) before the game that this might be his best team, even better than the one that made the final four (in 2019). They've got great competitors. They've got guys who can shoot the three. They drive it and pass it exceptionally well. They're excellent defensively. And now they've got a guy in the middle who adds so much to the equation."
And the scary part is Liberty – which clinched a share of the Central crown with two games to play – is getting even better.
That guy in the middle Norris referred to is 6-foot-8 sophomore Tyler Kropp, who missed six weeks with torn cartilage in his knee and gradually has been working his way back since returning in early January. Kropp played a big role in the win Friday, scoring a career-high 12 points with four rebounds and four blocked shots.
"We played together a lot in the summer, so it's not like it's a completely new thing for the team to have me in there, but I was out six weeks, forcing different guys into different roles," said Kropp, who already owns scholarship offers. "The added size to our lineup has made us change a little, but all for the better."
Nossaman said he has been waiting patiently for Kropp to take his team to an even higher level.
"We were running the same offense before he came back, but we didn't go inside much," he said. "Now, we can do more with basket cuts and inside-outside game. We can space the floor more. Tyler's been getting better every game and tonight was his best performance so far, and in a really big game, to boot."
Liberty jumped out to an early lead and never trailed in this one, but it got crazy in the end.
With 6-5 junior standout Cade Norris carrying the team on his back, Bradley (12-5, 5-3) gradually whittled a 14-point halftime deficit to 43-40 with 3:17 remaining in regulation on a three-point shot by Ian Abrass. Nossaman then decided to hold the ball near midcourt, forcing Bradley's hand.
"I really didn't want to hold it because one bad pass can kill you," Nossaman said, "but as we dribbled and passed the ball around out there, they didn't pressure us so we decided to run the clock down as long as we could."
The Jaguars finally got the ball back and everyone in the gym knew who was getting the ball. Norris missed a three-point shot, but Bradley rebounded and dished it back to Norris, who nailed a trey with 15.8 seconds left to tie it.
After the teams exchanged turnovers, Liberty's James Hummell launched a half-court shot that rimmed out as the buzzer sounded.
With 2:34 left in overtime, Alex Okuley found Matt Wilson open in the corner for a three-point shot, his fifth of the night, that ultimately proved to be the game winner.
"Coach told us to take our time and not force anything…just run our offense until someone gets open," Wilson said. "The play wasn't designed specifically for me or anything, but I was able to bounce off the screen and take an open shot in my comfort zone, in rhythm."
Liberty went into stall mode again, sinking six of six foul shots in the final 1:04 to seal the win.

"We have everything you never knew you always needed." Shop online: www.Lehmans.com.
Wilson scored 15 points, Kropp 12, Okuley 10 and Hummell eight to pace the Patriots, who assisted on 11 of their 18 field goals. Jackson Mikola and Hummell collected four each.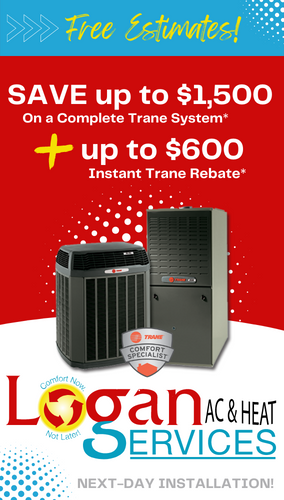 "This is really fun team to coach," said Nossaman, who returned just one starter from his 2022 team that lost a heart-breaker to eventual state champion Pickerington Central in a district final. "I enjoy coaching in these close games more than a 35-point rout. We've played in a lot of them and the kids seem to thrive in them."
Norris, the third of four brothers (Braden plays at Loyola in Chicago and Keaton at Wright State), finished with 29 points and five assists for Bradley. For the most part, Liberty did a decent job defending him. Abrass chipped in 15, meaning the rest of the team managed just five.
"Their first bucket in the overtime was a key one, and we left him wide open" Brett Norris said. "Scoring first is always big. I'm pleased that we somehow found a way to get the game to overtime. We are getting better each night, despite being down a starter (Jeb Bischoff) and having just one senior on the floor. We just wasted too many possessions and made it really hard to come back from such a big deficit."