There are ugly wins and tense wins, but no bad wins…not when they capture a share of an OCC title, and that's what Jerome focused on in the aftermath of surviving a tough road test against Olentangy Berlin.
By Jarrod Ulrey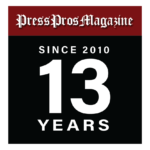 Lewis Center, OH — It was more enjoyable for Dublin Jerome to focus on the big picture than on what transpired during the final moments of its game Friday at Olentangy Berlin.
The Celtics blew a double-digit second-half lead before going back ahead during the closing seconds and escaping with a 40-39 victory.
More importantly for Jerome, it survived despite being held to a season-low point total to capture a second consecutive outright OCC-Cardinal Division championship and an 18th consecutive league win.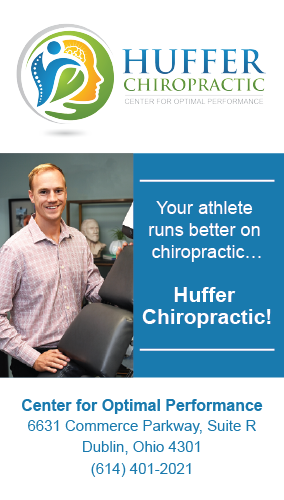 "It's a big win, and it got us the outright championship in the OCC," senior guard Luke Kuhlman said. "They're a good team and it was a test for sure, but we got the win and we're really happy. It was a close one, but defense got us the win for sure."
Jerome, which improved to 15-4 overall and 8-0 in the league, trailed 39-38 with 2:07 to go when Ryan Nutter hit the first of two free throws to tie it.
After a missed shot by Berlin gave the ball back to the Celtics, they held for the last shot.
With 4.3 seconds left, Nutter drove to the center of the lane and was fouled by Jason Inbody.
He again hit the first of two foul shots to give Jerome the lead.
Berlin had one final opportunity with 3.4 seconds to go and Aidan Ackerman threw a perfect strike down the court to Brady Myers, but his jumper from about 12 feet bounced off the rim.
"We kind of knew what they were going to run," Jerome coach Richie Beard said. "If (Nutter) reads the play, he probably picks it off and the game is over. The ball went over his head and the kid got a great look. Thank God the basketball gods liked us tonight."
According to Berlin coach Donovon Barrett, whose team dropped to 12-5 overall and 4-4 in the league, the play went almost exactly as planned.
"It wasn't perfect because if it was perfect, we would have made the shot, but we executed it pretty well," Barrett said. "We had a couple opportunities that we didn't capitalize on.
"When you look at the big picture, we had the lead at halftime and they came out and gave us a good combination of punches in the third quarter, but we battled back and whittled away. We kind of got a little unlucky."
The Bears led, 16-15, after one period and held senior guard Sasha Stavroff, the Celtics' leader in scoring average at 15.5, to one first-half 3-pointer, while leading 23-22 at the break.
To begin the third quarter, Stavroff hit a pair of 3-pointers and another basket and Jerome forced Berlin to commit turnovers on three consecutive possessions as the Celtics built a 30-23 lead.
Two additional turnovers by the Bears helped Jerome increase the advantage to 33-23, but Berlin responded with a 9-0 run.
Myers' 3-pointer with 4:07 remaining cut Jerome's advantage to 36-35 and Ackerman scored off an assist from Derek Goodman to give Berlin a 37-36 lead.
"(What stood out) was just the way we started the third quarter with six straight stops," Beard said. "We talk all the time in practice when we do a defensive drill that when we get three stops, it's a kill, so we're always talking to our guys about getting a kill. We got two straight kills to start the second half and that pushed the lead. We got a big enough lead that we thought we were going to push the lead, but they made some shots and we took a lot of stupid shots that let them back in the game. We can't do that. We've got to do better and have got to make free throws."
Stavroff finished with 13 points and Kuhlman and Nutter both scored nine points to lead Jerome, while Inbody had 13 for Berlin.
"We've won a lot of close games," Stavroff said. "When we were younger, we may have lost that game, but we're such a veteran squad and we know each other so much that winning close games comes easy to us."
The Celtics, who have lost only one game to a Central Ohio opponent, believe they should be a top-four seed for the Division I district tournament, which holds its drawing Sunday.
"We told our guys that if it was easy, everyone would win 18 straight (league games)," Beard said. "Great teams find ways to win and we had to find a way to win tonight. We made it a little closer than it needed to be. We have one loss in central Ohio and our only loss was to Orange when we were without Ryan Nutter. With Ryan Nutter, we have not lost to a Central Ohio opponent."