Facing a deficit that seemed insurmountable, Olentangy Liberty unleashed its backcourt pressure and rode the hot second-half shooting of Gigi Bower to come from 16 points down, force overtime and edge fifth-ranked Marysville.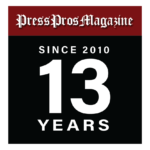 Marysville, OH – Gigi Bower was so upset with herself over missing the chance to clinch a comeback win over fifth-ranked Marysville at the end of regulation that she imperiled the outcome again with an adventurous inbounds pass in the waning seconds of overtime.
Which proves one thing – don't ever give Olentangy Liberty's 5-9 senior sharpshooter a third chance to decide the outcome.
Taking a pass at the top of the key after her risky late throw-in, Bower drained her fourth three-point field goal of the night to erase a two-point deficit with 7.1 seconds left and hand the Patriots a pulsating 54-53 victory before a raucous, rowdy road crowd.
"When I threw it in, I thought, 'Oh, God…,' Bower said. "I almost got it taken."
Then her thoughts quickly shifted to something else.
"'I'm going to bury it.'"
That she did, coming off a screen on the left wing to square up from out front and finish a 28-point night, 21 of which came after a first half that ended with Marysville in front, 30-17.
"That one stings," Marysville coach Klarke Ransome said. "We were really, really focused and locked in the first half and we defended at a high level. I think we relaxed a little bit and lost a little focus after that and they made us pay."
Liberty (16-2) surrendered a three-pointer to Marysville's Leah Brown to start the third quarter, but soon cut that 16-point deficit by more than half with contributions from its big three of point guard Claire Mikola, center Addison Marston and Bower.
"In the first half, we were not playing as hard as we could have," said Marston, a 6-2 senior. "We used our press to create offense and once we sped up the game we were able to handle it better."
While that made the tactical difference for Liberty, the emotional difference required something else.
"We came into the locker room and we put what was on the line into perspective," said Mikola, who scored 13, saved Bower by hustling to get that errant overtime pass and then kicked her a game-winning assist. "We came out even stronger. We moved the ball more and moved more offensively."
Marysville (19-2), which clinched its third straight Ohio Capital Conference Cardinal title on Friday night, couldn't counter Bower's game-winning three when a pass underneath off a court-length drive got caught in a maze of Marston's and Bower's defensive reach as the buzzer sounded.
Liberty still has work to do to salvage a share of the OCC Central, where it's currently tied with Dublin Coffman. Those rivals split their two meetings, with Coffman winning early in the season on a buzzer-beating three-pointer and Liberty crushing the Shamrocks in the rematch, 76-44.
That lopsided win on Jan. 21 ended a 71-game Coffman winning streak in OCC play. Liberty hasn't lost since, but curiously didn't land in the latest Top 10 in the state high school poll, even though Coffman remains No. 8.
The way Marysville dominated early against LIberty, the pollsters looked prescient. And after the Patriots' early third-quarter burst, the Monarchs steadied themselves and still owned a 45-38 edge going to the final eight minutes.
Bower's three at 6:56 followed Ryan Chapman's put-back to cut the deficit to 45-43, then Addy Tweed scored for Marysville to rebuild a four-point margin.
That prevailed for three minutes until Bower drove and scored at 3:03, then tied it at 2:12 with a 15-footer from the left baseline.
Marysville could not get anything to drop, going scoreless since Tweed's 12-footer at 6:13, finally falling behind for the first time since the game's opening minutes when Bower hit both ends of the one-and-one with 19.6 seconds left in regulation.
After the Monarchs missed a go-ahead three-point try, Bower rebounded and was fouled again with 4.6 ticks remaining.
She missed, however, and Marysville rebounded and called timeout.
"If I would have made both of those free throws, we would have won," Bower said. "After I missed, my teammates were like, 'You're good. You're good.' Still, coming back on the floor, I had that still stuck in my head. My teammates just said, 'Drop it. Drop it. Drop it.' My coaches kept saying, 'Drop it.'"
That would have been easier had Marysville not taken advantage of Liberty's clock-killing fifth team foul to inbound again from midcourt at 3.9.
This time, Brown lofted a perfect pass to a sprinting JoJo Eberhart, who caught it as she sped toward the basket and laid it in at the buzzer.
"Leah put it in the perfect position and Jo went and got it," Ransome said. "We executed perfectly. I just wish we would have executed perfectly a little bit earlier and a little longer."
Eberhart put Marysville in front to start overtime, but Marston matched that with a hoop inside, then Tweed handed the Monarchs a 53-51 lead at 1:45.
Chapman misfired on a triple for Liberty and Marysville held possession deep into the final minute until forcing a foul that put Brown on the line for a one-and-one at 27.8.
The Monarchs leading scorer with 21 – 15 of which came on an array of five triples, including a 25-footer at the first-quarter horn – missed the front end and Liberty rebounded.
Head coach Tom Waterwash drew up the final play for Bower, whose pass to Mikola led her into the backcourt dangerously close to a steal by Eberhart.
Instead, Mikola tracked it down, dribbled up court and found Bower as she curled off a screen to end the suspense.
"I feel like this is a huge win for us," Bower said. "Normally, when we're in a close situation like this, we had a tendency last year to lose these kinds of  games.
"This win feels better than beating Coffman by 30, even though Coffman is our biggest rival, just because the environment in there was ridiculous."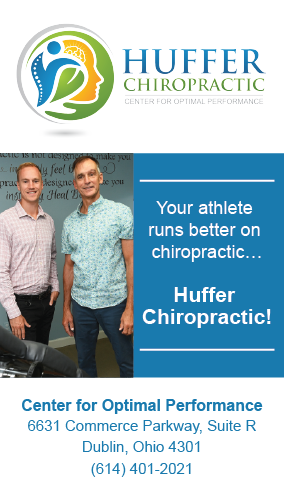 Waterwash also noted the investment of an SRO crowd that turned out for Marysville's athletic hall of fame inductions, but his biggest takeaway was a confirmation of what he believed about a group that overcome all that went against it.
"This team is tougher than what they get credit for," he said. "Our school typically doesn't get a lot of credit for having mentally-tough and physically-tough kids.
"Our football coach says a lot that you have to drive past a lot of country clubs to get to our school. We like to develop the mindset that we are a tough team. We've played poorly and grinded out some games.
"To not play great in the first half, then have JoJo make that layup at the end (of regulation), these kids kept coming back and they kept believing, which just proves us right in what we think about them and what they can do."