There appears no bottom to the depths Ohio State will plumb this season, with head coach Chris Holtmann's ejection from a 65-60 loss to Wisconsin the latest blow to the Buckeyes' psyche.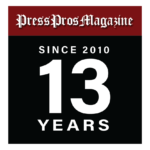 Columbus, OH – Some might blame Ohio State coach Chris Holtmann for his late first-half ejection from the Buckeyes' eventual 65-60 loss to Wisconsin on Thursday.
But the way things were going at Value City Arena – and have been going the past month – Holtmann certainly wasn't alone pondering a beat-the-traffic exit from his team's latest frustrating defeat.
Officials ejected him 27.7 seconds before the break after a disputed charging call on OSU's Justice Sueing, leading to four technical foul free throws for the Badgers and an accompanying basket that built a 16-point lead OSU couldn't erase.
"I've been ejected twice (in my career)," Holtmann said. "Once I asked for it. The game was over. I've coached hundreds of (other) games and never even come close to being ejected. This was, I believe, an official who I couldn't communicate with the entire game."
All three officials played a role in Holtmann's early exit.
Courtney Green called the charge on Sueing for backing too forcefully into Wisconsin's Tyler Wahl, who exaggerated the contact and theatrically fell backward in the lane.
Holtmann rocketed off the Ohio State bench, incensed by the call, pointing angrily at Green, which drew a quick technical from the nearest official, Kelly Pfeifer.
Within the next 10 seconds, Holtmann was tossed, that edict coming from head official John Higgins, who thumbed the OSU head coach as Higgins walked toward the scorer's table, but before the two could engage in any dialogue.
Holtmann's assistants initially restrained him from engaging Higgins, then Holtmann walked more calmly back to the middle of the scorer's table to address Higgins, who appeared to point to the OSU staff ro remove Holtmann as Higgins immediately walked away.
Asked if he was given a reason for his quick ejection, Holtmann said: "They couldn't tell me anything, I couldn't talk to them. Couldn't talk to them. Couldn't talk to them. Couldn't talk to them. Couldn't talk to them the whole night. All we want to do as coaches is talk to officials. Couldn't talk to one of them. Couldn't talk to them the whole half. (They) didn't want to hear it."
In front by 10 at the time, Wisconsin took full advantage by cashing all four technical free throws and a jumper just before the halftime buzzer to expand it's margin to 43-27. That's 12 points more than the Badgers (13-8, 5-6 Big Ten) had scored in the first half of any previous conference game.
Ohio State (11-11, 3-8) reduced the deficit to 62-56 with 3:07 remaining, but then senior transfer Isaac Likekele committed turnovers on consecutive possessions to stall the comeback.
The Buckeyes drew within 62-60 on Sueing's shot inside with 30 seconds left, but he missed the accompanying free throw and Wisconsin's Chucky Hepburn rattled in a pair of free throws to cement OSU's eighth loss in its last nine games.
Five days removed from an 86-70 thumping Saturday at Indiana, the Buckeyes appeared uninterested at the outset, even though Wisconsin entered having lost six of seven to appear an ideal elixir for OSU's ills.
Instead, the offensively-challenged Badgers bolted to an 8-0 lead in the first 1:34 and never trailed.
"From the beginning, we didn't come out with the force we needed to," Ohio State's Zed Key said. "As an older guy, I take ownership of that. We have to come out with more fight, more bite in the beginning so we aren't in a position to have to claw our way back."
Slow starts have been a frequent lament of the Buckeyes during their recent struggles, but neither Key nor Likekele could explain the literal and figurative Groundhog Day recurrence of that issue against Wisconsin.
"I couldn't tell you," Key said.
"They started the game more hungry," Likekele said. "The first half, we're down 16, or 14. We're at home. They can't come out more hungry than us…This is our home court. We should be the ones coming out energized going hard off the rip, but we didn't today."
OSU's attempt to rally fell short in part because of foul problems that plagued leading scorer Brice Sensabaugh.
The freshman left early in the first half with two personals, returned at 5:36 with his team down 10, then gained a frustration foul and Flagrant One technical at 2:54 after he lost his dribble and pushed Wahl in frustration as the two struggled to get up off the floor.
Sensabaugh gained his fourth foul four minutes into the second half and went to the bench, returning at 9:23 with OSU facing a 12-point deficit, only to foul out on a rebound three seconds later.
Nevertheless, he led OSU in scoring for the 13th straight game, which in tandem with the indifferent performances of Key, Sueing and Likekele over the past month begs the question of whether jealousy of Sensabaugh or other internal issues are plaguing the Buckeyes.
"We're still a together team," said Key, who scored 12 points on 5-of-13 shooting. "Obviously, we've been on a losing streak. But as I've said before, there are no problems in the locker room. We still hang out with each other. We like each other.
"We don't care that Brice is getting all the attention. Obviously, we know he's a really good player and he's a really talented kid. We tell him, 'Look, we're proud of you. Just keep going.' We don't care about the attention he's getting. We're just in a little slump right now."
Likekele echoed those sentiments.
"Of course, we're locked in," said Likekele, who had eight points and five of OSU's 16 turnovers. "During this type of time, you get to see people's true character…I'm still working every day, no matter what the record is. I'm working every day. Ain't nothing changed. We're just trying to figure it out, but we can figure it all out together. That's the only way."
Holtmann also dismissed the notion his team is fractured internally.
"I really don't see that being a significant issue," he said. "If I did, I wouldn't tell you, but I don't see that as being a significant issue. I think our guys like each other.
"I have challenged our leadership and I've been open about that. That's on all of us."
Now OSU heads for a 1 p.m .Sunday tip at Michigan (12-10), which was also struggling until a 17-point win Thursday at Northwestern.
The 11-11 overall record marks Ohio State's latest .500 mark in any season since 2004, which proved the last of Jim O'Brien's seven seasons in Columbus.
O'Brien was fired that summer for the pay-to-play scandal that's now legal in college athletics with Name, Image and Likeness compensation.
Holtmann apparently need not worry about losing his job for any reason, given that OSU athletic director Gene Smith told the Columbus Dispatch prior to tipoff that he is "confident in what Chris is doing" and that Holtmann "is doing an outstanding job."
Smith, of course, gave Holtmann a hefty raise and contract extension that runs through the 2027-28 season, which is five more seasons after this one, now likely to be OSU's first without an NCAA Tournament bid since Holtmann's arrival six seasons ago.
"It's our job as coaches to figure it out," Holtmann said. "That's what we work hours on end trying to do. We spend hours and hours trying to figure out what we need to do to better perform at a higher level."