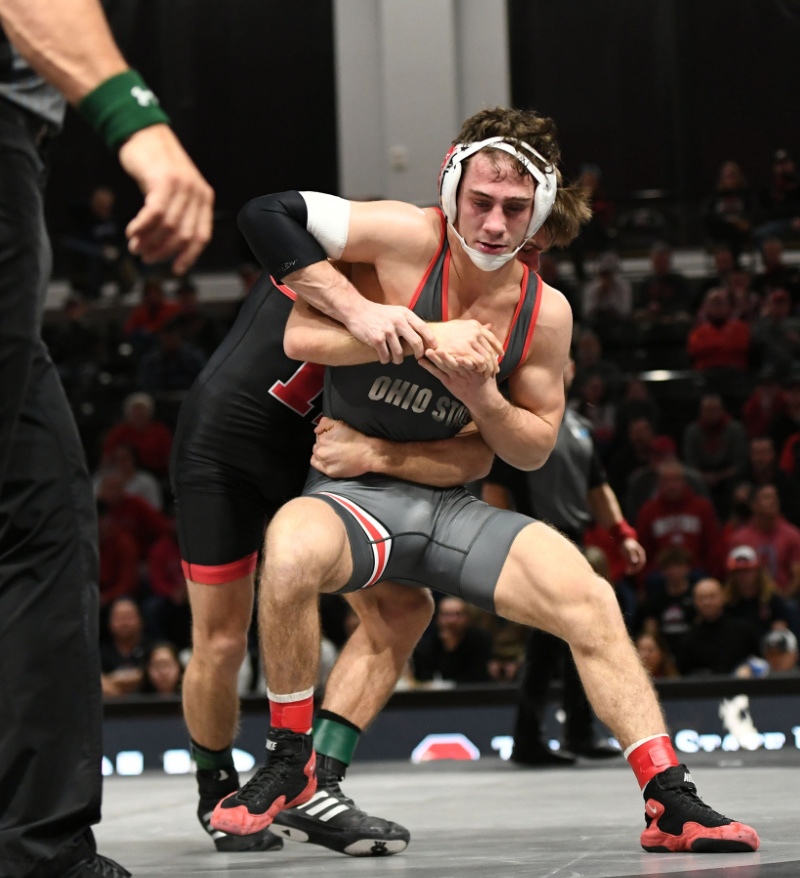 No. 5 Ohio State hopes to end No. 1 Penn State's 39-match dual meet winning streak before a sold-out Covelli Center on Friday night, with freshman Jesse Mendez and senior Kaleb Romero facing the toughest opponents.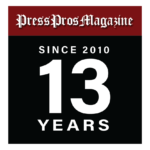 Columbus, OH – Kaleb Romero can explain better than anyone on the Ohio State wrestling team why freshman Jesse Mendez appears undaunted by the mammoth challenge awaiting him Friday when the No. 5 Buckeyes play host to No. 1 Penn State.
That's not only because Romero, like Mendez, will oppose the top-ranked wrestler in the nation in his respective weight class, and it's not just because both Romero and Mendez will be wrestling two-time reigning NCAA champions.
No, Romero understands the source of Mendez's confidence because the OSU 184-pounder has watched Mendez do already what he could not do as a freshman, even though Romero was a four-time high school state champion in Ohio just like Mendez was in Indiana.
"Sometimes you see those top-notch guys coming out of high school and it takes them awhile to adjust to the college scene," Romero said. "So it's pretty inspiring to see Jesse as a true freshman come out and do the things that he's doing.
"My first couple of years, I didn't really have the kind of success that I wanted, but I kept at it and kept working hard at training. Now I'm closer to the top of the ladder. But if you watch Jesse wrestle for the first time, you'd say he's already been in college for years because of the way he rides up on top and competes like a veteran wrestler."
Mendez, who sports an 11-1 record and No. 10 national ranking at 133 pounds,  will need all the savvy beyond his years that he can muster against Penn State's Roman Bravo-Young, who hasn't lost a match since before the pandemic and who's riding a 46-match winning streak.
"I'm excited," said Mendez, who shares Big Ten wrestler-of-the-week honors with Bravo-Young in advance of the OSU-Penn State match Friday at 7 p.m. in the Covelli Center. "I'm excited to show everyone what I have.
"I feel like I'm at the level where I can win this match. These are the ones that get you excited and make you feel like you're living. I'm excited to leave it on the mat."
In case you lost count, Mendez mentioned the word, excited, four times in five sentences, which illustrates the confidence he brought into Ohio State as the nation's No. 1 recruit.
So far, that confidence has translated into results that align with the loftiest expectations.
"Jesse has a tremendous belief and a tremendous work ethic to go with that," Ohio State coach Tom Ryan said. "You can't realistically have the belief if you don't have the work ethic, right? Jesse has that.
"He's not going to back down from anyone, and he's been that way since Day One. When we recruited him, he knew we needed someone to step in at 33. He said from the start, 'I'm wrestling. I'm going to beat everyone. I'm not redshirting. I'm wrestling.' "
Mendez's assurance showed when he chose OSU even though the No. 2 high school wrestler in the same recruiting class, and in the same weight class – Nic Bouzakis – also chose OSU.
Bouzakis is redshirting this season, and will likely fill the 133-pound slot next year when Mendez moves up in the lineup.
But for now, Mendez is on the cusp of his first career meeting with Bravo-Young.
"There's no doubt that Jesse is going to run into one of the best guys in college wrestling," Ryan said. "But the only chance you have is to believe you can do it, and he does. He's looking forward to it."
As are the Buckeyes anticipating the challenge of Penn State, which is among the most dominant programs in any NCAA sport over the past decade-plus.
The Nittany Lions have won nine of the past 11 national team championships, with Iowa claiming the 2021 crown and Ohio State the 2015 title.
Ryan's teams have finished runner-up to Penn State three times since then, so Friday will give him a great barometer of how the teams stack up for the Big Ten and NCAA championships in March.
The Lions have won 39 straight dual meets and claimed a 23-14 win last Friday against No. 2 Iowa.
"You would say that on paper that we don't match up great with them," Ryan said. "All my studs are aligned with national champions. There are not too many teams that can beat our best guys. And they're one of them. Penn State is one of them. So we have to be ready to roll on Friday night."
Bravo-Young is one of five NCAA individual champions who returned to Penn State this season. He is one of three two-time returning champions on the Lions' roster, one of whom Romero will oppose in Aaron Brooks.
"Right now, he's at the top of the totem pole," Romero said. "He's one of the best in the country, pound per pound.
"I have to keep doing the things I've been doing that got me to this point and go in there and wrestle free and as hard as I can for seven minutes. That's really all I can ask of myself."
Romero is one of five OSU fifth- or sixth-year seniors who is taking advantage of an extra year's eligibility granted by the NCAA when it called off the 2020 season right before the nationals in March.
Mendez and the Buckeyes' top-ranked recruiting class has brought an interesting mix of energy and exuberance to the old hands who returned for one final run at wrestling's top collegiate honors.
"These young guys have been great," Romero said. "They're hungry, and that keeps us experienced guys honest. I'm excited to see what they can do in the future."
But for the moment, the future is Penn State, and Mendez sounds more than ready.
"That doesn't surprise me because of his work ethic and how he competes in practice every day," Romero said. "Obviously, he respects the people he's competing against, but at the same time he shows them no respect in that he has full confidence in himself. That's how it should be. He's a great dude and I love having him as a teammate."