The University of Dayton Flyers were on their home court, UD Arena, and were 16 1/2-point favorites over Loyola of Chicago, the last place team in the Atlantic 10 Conference, but it took overtime for the Flyers to prevail, 85-81.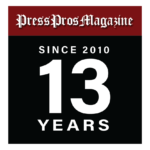 Dayton, OH. — Loyola of Chicago coach Drew Valentine experienced up close and personal Tuesday night what he aspires his program to become.
And even though the Ramblers arrived with a 1-and-7 Atlantic 10 Conference record, Valentine and his maroon-clad team nearly took over UD Arena, nearly scored the A10 upset of the year.
Final score: Dayton 85, Loyola 81. . .in overtime.
Loyola joined the Atlantic 10 Conference this season and Valentine wants his program to mimmick Dayton's.
He took home an excellent feel for what UD and UD Arena is all about.
"I hope we can compete with Dayton," he said at an A10 pre-season gathering. "I think it's a natural rivalry.
"But we've got to step our game up because I know what UD Arena looks like on a random January night on a weekday," he added. "We've got to get our arena to the point where we're looking like that on a weeknight in January.
Valentine and his Ramblers got a bird's eye view on a weekday January night in UD Arena during the first meeting between the two schools in 30 years.
Compete? A rivalry?
It took a 31-point explosion from Toumani Camara and a near-perfect game by point guard Malachi Smith. . .21 points, eight assists, no turnovers. . .for the Flyers to yank this one out of dying embers.
Loyola's seven A10 defeats were all in double digits, but with 10:49 left it looked as if the Ramblers might win by double digits with their 57-49 lead.
The Flyers, though went on a 20-7 run to grab a 69-64 lead with 3:56 left and it looked as if UD was playing it out in a comfort zone.
Not on his night. The Ramblers were a bunch of ramblin' men and didn't back down a single step, even when the Flyers led, 72-66, with 50 seconds left.
Brandon Norris whipped in a three with 41 seconds left, cutting the deficit to three. UD's Kobe Elvis had a layup blocked at the rim.
Then came Loyola's version of a Hail Mary. With the clock ticking toward midnight (literally), Columbus native Philip Alston flung a wild-looking three-point shot. It glanced off the glass and through the rim at 0:00.4, tying it, 72-72, to send the game spinning into overtime.
At 74-74, Malachi Smith drove the lane, weaving in and out like a driver on road rage. Camara grabbed a missed shot and DaRon Holmes II slammed home a rafter-
shaking dunk for a 78-74 lead with 2:07 left.
Amazingly, it was Holmes first and only basket of the game, but the decisive one. Loyola alternated three big, husky and bulky guys to surround Holmes as soon as he touched the basketball. He took only five shots, two in the overtime.
After his basket, the Flyers made five of eight free throws in the final minute-and-a-half to stave off disaster.
While the Flyers were fighting off Loyola, first place Saint Louis lost at Fordham and VCU escaped at Davidson by two points. That left Saint Louis and VCU tied for the league lead at 8-2 while UD is a game behind at 7-3.
The Flyers have two games against Saint Louis, home and away, and one game at VCU, so their fate is right between their fingers.

UD coach Anthony Grant's first words at his post-game media scrum said it all about the degree of difficulty his Flyers encountered.
"Forgive me," he said. "I don't have much of a voice left. The game took a lot out of it."
But he managed to heap positive words for what his Flyers did under dire possibilities.
"I'm proud of the guys for their resilience to be able to pull out the win," he added. "Loyola was a tough opponent."
Just the way Valentine wants it for now and for the future. . .Loyola like Dayton.
"From film, we knew they were better than their record and they showed that and more," said Grant. "The way our guys handled being down eight in the second half, the momentum going in their favor, we flipped it with effort and intensity on the defensive end."
And despite Holmes scoring only four points, Grant planted verbal kisses on his 6-10 big man.
"On a night when Deuce was never really in a rhythm, foul trouble and double teams, but he was huge for us on the defensive end in the second half," said Granrt.
Late in the game, Holmes was 0 for 3 with one rebound. But he snagged two mammoth rebounds in the overtime and blocked a shot in addition to his basket.

For the night, he finished with seven rebounds, four blocked shots and two steals.
The scoring slack was taken up by Camara's 31 points. His confidence was rooftop-high after he hit two quick threes early in the game and he had 20 points by halftime.
He finished 10 for 14 (2 for 5) from three and 9 for 11 at the foul line.
Smith played 36 of the 45 minutes and was 6 for 8 (3 for 4 from three) and 6 for 8 from the free throw line. Most importantly, he ran the show, directed the offense with the efficiency of Otto Preminger.
"What Toumani, Malachi and Kobe Elvis (13 points, four assists, no turnovers) were able to bring us offensively, that was huge," said Grant.
"That shot goes in (three-pointer) to send us into overtime. . .and our guys persevered. You gotta be able to win games like that. This was a great opportunity to learn through winning."
And Malachi Smith? He was the guy who put some thunder showers and lightning on Loyola's parade.
"He played a huge amount of minutes and physically, he just battled, that's just who he is," said Grant. "The job he did defensively for us? They put us in a lot of different ball screen situations. The movement they give you on offense is very difficult to guard.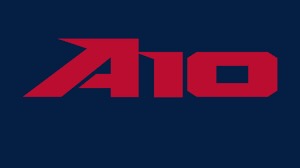 "So what he gave us defensively was huge," Grant added. "Offensively, he orchestrated the offense for us. We always talk about guys making the game easier for their teammates. He was able to do that. He was aggressive to be able to get his shots as well. He played a real, real heady game."
Smith missed 11 games with an ankle problem but seems back to full-go and Grant and his teammates say, "Welcome back, Mr. Smith."