The Buckeyes' junior left-hander has a mission in 2023 to build on what he knows – to be more efficient and make the most of a great breaking ball to throw more strikes, pitch to contact, and pitch more innings.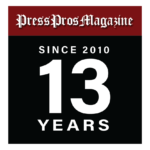 Columbus, OH – Isaiah Coupet has impressed at one time or another since the day he first put on an Ohio State uniform.
Which in itself is impressive because he's not the biggest…doesn't throw the hardest. He may not be that guy you'd pick out of the crowd that looks like a pitcher. But the Flossmor, Illinois lefthander struck out 98 hitters for the Buckeyes in 2022 in a little over sixty innings, and he often made opposing hitters look helpless as he did it.
How did he do it?
No one – that's no one – in the Big Ten spins a curveball better than him. And few have a better assortment of complementing pitches – fastball, breaking pitch, and change of speed.
And now, as a junior, with a staff-leading 64 innings behind him from last year, he has experience to draw upon – the most interesting 'known' of this '23 pitching staff.  So much so that he was recently made a pre-season All-Big Ten pick by the Perfect Game baseball website.
So much so that he'll be the presumed Friday starter in the Buckeyes' weekend pitching rotation come three weeks from now, hoping to be a leader in the example of another recent lefthander, Seth Lonsway.
The operative phrase in this introduction is, of course, 'at one time or another'. Coupet, for his staff-leading five wins in 2022, balanced those wins with five losses, and some that bordered on logic-defying.  At one time or another – consistency was his toughest opponent!
For instance, seeking his third win of the year last April against Maryland, Coupet dazzled – cruised – for the first four innings on the road, no-hitting the Terps, striking out five.
In the fifth, however, he gave up a double and a home run, eventually got out of the inning, but lost something. Confidence, perhaps, or that edge that pitchers need to pitch through trouble and deeper into games.
The following week, at Michigan, he didn't make it out of the third – walks, just 2 hits, 9 earned runs  – as if he was still immersed in that Maryland game.
He finished the season 5-5, with an earned run average of 5.85. Still, he was the toughest Buckeye to hit (opposing hitters batted .197 against him), leaving observers to wonder how can someone capable of making the baseball move like Isaiah Coupet become more efficient, and effective deeper in games?
He's not a junk-baller. Though not as big as Wyatt Loncar or Gavin Bruni, the 6'0" 190 pound Coupet easily tops 90 miles per hour with the fastball.
As a freshman he struck out 5 of the 6 Maryland hitters he faced in a two-inning relief outing – six up and six down.
A week later he struck out four of the six he faced in two innings against Purdue.
And in his first college start, against Indiana, he struck out seven of the first nine outs, allowing one earned run in an eventual 2-0 loss.
His curveball is dynamic in the strike zone (the words of an opposing Big Ten coach) , leaving hitters to not swing at all, or swing at thin air.
How good is it?
"My dad (Ernst) taught me how to throw it," Coupet explains, proudly. "He was a two-way player at Bradley University, and he's the one who showed me how to throw the curve. I was about ten years old, throwing a fastball and changeup, but every kid wants to do what he sees on TV. He showed me a grip for the curve and said 'spin it as hard as you can.' It's always worked for me."
The pitch comes naturally for him.
The issue is…while it comes naturally, throwing it in the strike zone rarely comes naturally for anyone. In 64.2 innings last year he struck out 98 hitters, but walked nearly half that many (41), which allowed for too many free bases ahead of his giving up 21 extra base hits and 9 home runs. So again, how to become more efficient, and how to pitch more innings?
"I've looked at some of his film from last year, but that was then," says new pitching coach Sean Allen. "This year from the beginning he's acted like a Friday night starter…a guy that's on a mission. He says fastball command is what he needs to get better with, and we've done some minor things to help him.
"But the biggest thing with Isaiah is that he's struck out guys his entire life. So for him to take the next step on a good team he's got to log some innings. His goal is to throw a hundred innings this year, and if he does that he's going to give us a chance to win. If he does that he's going to strike out a 130 hitters. He just needs a change in mindset…pitch to contact, become more efficient, and pitch deeper into games."
Coupet readily agrees.
"I'm trying to throw the fastball wherever I want to, whenever I want to," he assures. "Trying to make my mechanics more repeatable. I want to throw strikes early in the count and attack hitters more this year."
Second on the pitching staff in innings pitched last year, Coupet reflects a different personality now over who he is and what he means to this baseball team.
And the curveball – that wonderful, hard-spinning curveball – is what distinguishes him as a pre-season pick for conference recognition, the pitch that he brought to Columbus from home, in Flossmor, by way of Ernst and Bradley University.  Except now, it's more than just a youthful novelty.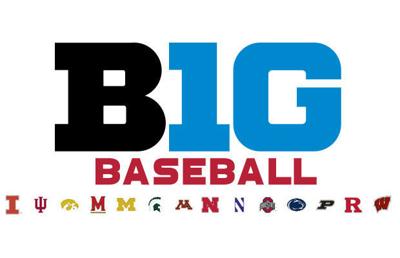 "He has a legitimate four-pitch mix, which is rare at this level. Isaiah has the ability to pitch for any team in the country," adds Allen.
A good guy, he doesn't talk much, as if eager to prove…less can be more.  There's a different spin.
Throw more strikes, pitch to contact, and pitch more innings.