With his entire roster suffering from effects from the flu, Troy Christian coach Ray Zawadzki shuffled his lineup, played as many as he dared, and kept a bucket handy just in case.  It all worked well enough to scrape a Tuesday win from Northridge.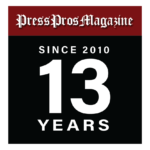 Dayton, OH – When the healthy Troy Christian Eagles breezed past Northridge 61-40 back on December 20th, no one could have possibly known, or appreciated, how easy that win would seem in contrast to what the rematch of the two teams would be six weeks later.
So, when the unhealthy Troy Christian Eagles (16-2) traveled to Dayton for Tuesday's rematch, it was anything but a breeze.  Suffering with flu-like symptoms, the entire team had been sick since the weekend, played like it, and barely scraped by – eventually – with an-anything-but-pretty 45-35 win, their 16th of the season.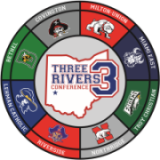 Anointed earlier in the day with the No. 9 ranking in this week's Division IV state basketball poll, that fact alone might have been motivation enough to climb on a school bus and drive twenty minutes to play basketball when your guts are roiling and your head feels like Linda Blair's.  Pride can be a powerful antidote, and Ray Zawadzki's Eagles showed enough of that to simplify their attack, shoot 41%, and spread out and conquer the bigger, athletic Polar Bears on offense.
"I think it said a lot about who we are as a basketball team,"  said Zawadzki, following the game (while cradling a bottle of hand sanitizer).  "We only had four at practice yesterday.  We had five that were sick.  And four of them came in today to make sure they were eligible to play tonight.
"We gutted this out.  Start to finish we rotated kids in and out, shuffled the starting lineup, everyone stepped up and did their role.  It wasn't pretty, but we got it done."
You might have guessed it…when center Frank Rupnik missed three point-blank opportunities at the rim in the opening minutes of the first quarter.  Outstanding in last Friday night's win over No. 1-ranked Miami East, Rupnik struggled early to catch cleanly, orient himself, and simply get the ball in the vicinity of the hoop.  Still, TC jumped out to a quick 7-0 lead off a layup from Parker Penrod and a Penrod 3-pointer on an ensuing possession.
But you knew something was wrong…when a scrappy Northridge defense overplayed the basketball, double-teamed, and left open shooters free for the next ten minutes and Troy Christian simply couldn't take advantage of open men and open shots.  In the meantime, the Polar Bears got just enough offense from Adreyon Davis and Teon Hill (10 pts between them) to outscore the Eagles 16-7 over that period…but trailed TC by just just two points at halftime, 18-16.
The ten minutes in the halftime apparently did them a world of good…because just like the first half the Eagles started the second on an 8-0 run, extending their lead to 10 points, and forced Northridge to call a timeout to collect its defense.  The timeout did Troy Christian more good than it did the Polar Bears – just for the sake of the Eagles catching their breath.  Northridge did cut the lead to 6 points, again overplaying the ball, creating a couple of tired-leg turnovers, then racing down to score on easy layins.
But Rupnik resuscitated himself just in time to come back to score 6 points in the quarter, while teammate Alex Free shook off his own miseries to score 6, allowing TC to hold a 3-point lead at the end of the third quarter, 31-28.
Once again, the break between quarters helped the Eagles.  They caught their second (or third, or fourth) wind, and came roaring out of the huddle to extend their lead back to 7 points.  Kyle Secor, who shot the 3-pointer so well last week, had missed three in the first half.  But two minutes into the fourth, he finally canned one from the corner to trump a three-point play by Northridge at the other end.
Moments later, Rupnik went to the foul line and hit a pair of key free throws in the one-and one.  Then, for an encore touch, he went to the other end and swatted a shot attempt by the Polar Bears' Adreyan Davis into the crowd.  The fouls began to add up, the Eagles went to the line ten times over the final four minutes, and hit 7 of those attempts to eventually ice the game, 45-35.
The two teams met at center court for a short prayer following the handshake line…and Parker Penrod, Rupnik, Free, and Christian Brusman looked so bushed it's questionable they heard any of the prayer.
"Frank had a rough first half, but in the second half he stepped up again and blocked a number of their shots,"  said Zawadzki.  "But the biggest thing was, he started rebounding at both ends in the second half.  He probably was one of the first to feel the effects of being sick over the weekend, and he might have been a little more recovered tonight than some of the others.  Again, you have to be proud of what he's continuing to do…of what he's becoming."
Rupnik finished with 11 points, 9 rebounds, and four blocked shots.  Parker Penrod added 10 points of his own, Alex Free finished with 9 points, while Kyle Secor had 7 and Christian Brusman had 6.
For Northridge (10-8) Adreyan Davis and Baron White each had 7 points, Deonte Smith had 6, Marcus Tyree had 5, and Jeremy Henry had 4 to lead the Polar Bears.
Zawadzki was still clutching his bottle of sanitizer as he collected his stuff and watched Penrod, Rupnik and company head for the doors and the short trip back to Troy.
"I don't think anyone got their average tonight,"  he added.  "Maybe Alex, but this was a game that typically is not who we are.  We only made a couple of 3s, and we're averaging about eight.  But the one that Kyle (Secor) hit in the fourth was a big one.  That extended the lead back out to an uncomfortable margin for them.
"We spread them out, took advantage of their overplay, and then found the open man going to the rim,"  he added.  "That's what we did all night because it allowed our guys to stand a bit and catch their breath.
"And we held them to 35 points, defensively.  And when you hold a team under 40 you expect to win."
They get a couple of extra days now to recover before hosting Lehman on Friday night – hot soup and Thera-Flu.
And sanitizer sales should be brisk.