Twenty days out from the opening of the baseball season, one Big Ten team is getting some national love in the top 25 rankings. And they've earned it.  Three Buckeyes are named to the pre-season All-Big Ten team.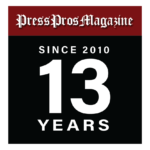 I've never really bathed in the pre-season rankings for college baseball, especially for teams that play in the frigid March and April weather of the Midwest.
So when the D1 Baseball rankings came out last week for the national Top 25 teams I paid some attention…but I didn't settle in for a soak.
Reasons?
As expected, the SEC garnered seven of the top ten spots on D1's list, headed by LSU. Beneath that, here they go…Tennessee, Mississippi, Texas A&M, Florida, Arkansas, and Vanderbilt. The other three teams in the Top 10 were Stanford, at #2, Wake Forest at #6, and Oklahoma State at #9.
Locally, if you're wondering, or waiting for Big Ten teams on the list…not so fast. The Buckeyes aren't there. In fact, only one team is…Maryland, at #13, the only Big Ten member to be ranked, and that's not surprising, given the Terps' eye-popping 48-14 record from 2022, and 18-4 in the Big Ten.
For 2023, the Terrapins are hardly expected to decline, and are clearly the conference front-runners. In fact, they've earned some national attention given their offensive numbers, alone, in 2022.  And, for the fact that they return a significant amount of firepower from their 2022 roster.
In last fall's pre-season All-America listings, Maryland catcher Luke Shliger (.353, 12 HR, 58 RBIs), infielder Matt Shaw (.290, 22 HR, 67 RBIs), and pitcher Jason Savacool (8-3, 107 IP, 2.83 ERA) were all named to the second-team All-America team for 2023.
In addition, though not named to anyone's All-American team, but returning, are outfielder and Buckeye killer Bobby Zmarzlak (.291, 15 HR, 43 RBIs), and Nick Larusso (.322, 15 HR, and 70 RBIs).
Maryland swept the Buckeyes during their three-game series in College Park last April, and return to Bill Davis Stadium this April for a return engagement, beginning April 14 (15th, and 16th).
One additional note of interest. Former Buckeye starter from 2022, Nate Haberthier, transferred last summer and is now listed on the Maryland roster for this spring. Haberthier, seeking greener pastures, was 0-6 with 6.75 ERA in 13 starts, and logged 70.2 innings.
If you're wondering about the rest of the league…there's going to be good competition from teams that took a step backward for development in 2022 (Nebraska, Michigan State, and Indiana), and teams from the top five in last year's standings fully expect to be relevant again in 2023 – Iowa, Rutgers, and Illinois.
Michigan (34-28) is replacing Erik Bakich as head coach (Clemson), along with a handful of transfers announced when Bakich left to take the Clemson coaching position in June…notably shortstop Riley Bertram, who followed Bakich to South Carolina.
Of further note, a trio of Ohio State players have been named to Perfect Game's pre-season All-Big Ten team – Kade Kern, Trey Lipsey, and pitcher Isaiah Coupet. Kern hit .298 with 9 HRs and 49 RBIs in 2022, Lipsey hit .293 with 7 HRs and 26 RBIs, and Coupet finished with a 5-5 record, 5.85 ERA, and 98 strikeouts in 64.2 innings.
The Buckeyes open the 2023 season in Florida on February 17 against UConn (50-16 in 2022), who while not making D1 Baseball's Top 25 list, is still highly touted for 2023. UConn lost an impressive starting rotation from last year's team, but D1 still lists them as a hungry team that lost in last year's super regional round of the NCAA tournament (to Stanford), and well fortified to fill the holes on the mound.
The Buckeyes also play Mississippi State, ranked at #22, in the Frisco Classic, Friday March 3…and 2022 CWS finalist Oklahoma, Sunday March 5, in that same series in Frisco, Texas.  Oklahoma is listed at #43 in the pre-season poll.