With the tournament draw done, here's our rundown of the best area girls teams we've 'seen', and why we think they may have tournament success.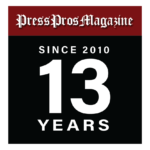 Last week's column on area boys basketball teams sparked plenty of correspondence from those who obviously see more basketball on a nightly basis than we do.  We didn't think that was possible, but apparently……!
Which is fine, of course. We love to hear from people, and inevitably you learn from it.  But we heard this:  "You're missing some really good kids out there."
We know that.  But the issue is…we weren't writing about good kids, we were writing about good basketball, and the best basketball teams we've personally seen.
This week, we share some opinion on the girls…the teams we've witnessed through the end of January who've made the biggest impression.
Enjoy the read.
Number one…We saw the Tri-Village Patriots in their December win over  Division I Sidney, and saw what we expected from a team that made a deep run in last year's tournament.  The Patriots are well-coach by Brad Gray, they complement each other's roles…and they have that one superb scoring threat in perimeter shooter extraordinaire, Rylee Sagester.  Sagester's range is a conundrum for teams because if you deny her the ball, and you leave the complementing players open for uncontested shots.  And their pressure is good enough against most teams to generate about ten points a game in easy layups.  They're undefeated at this time, but their schedule must also be considered because the WOAC isn't that strong, top to bottom.  So, in a year where a standout scorer can put a team on its back, Tri-Village is that team you want to see.  Rylee Sagester is really good, and her supporting cast is more than complementary to her lead.
Number two…is the perennial power in the area, Fort Loramie.  What we've seen in Loramie is a team that resembles past Loramie teams, but we'll call it this…a different personality.  They still pressure the basketball, they still benefit from turnovers and points in transition, but the Redskins haven't shown that go-to outside threat the likes of what they've had in the past.  Their one loss came against a team that was bigger, and more efficient with half court offense (Ottawa Glandorf) – a learning experience, in Carla Siegel's words.  I don't think they've played their best basketball…a work in progress…and they're still ranked second in the state.  If that shooter shows up, and they suddenly become as aggressive as they've been in the past, you're still dealing with a very familiar post-season threat.
Number three…is Marion Local because, like Loramie, they've accomplished a lot while learning on the job.  The Flyers are 15-2 with a team that had to replace a lot of senior savvy, strength, and experience from last year.  And they've still got enough of it with Lindsey Koenig, Stella Huelsman, and youngster Avae Unrast to play defense and hold opposing teams to 35 points a game.  They're not going to score a lot, and Unrast is the only player in the conference list of top ten scorers.  But they lead the MAC in three-point percentage, and they still play the kind of physical defense that knocked out both Loramie and Tri-Village from last year's regional tournament.  And no other area team plays a tougher, physical league schedule…than Marion.
Number four…has to be Russia (Div. IV) for the fact of record (15-4), and for the fact that their losses have all been close, or against the best Div. IV teams in the area – Tri-Village (56-52), Marion Local (51-45), Loramie (54-41), and a head-scratcher to Jackson Center (39-38).  Paul Bremigan has experience, some size, and girls who've competed at a very high level in Division IV volleyball.  We've yet to see the Raiders shoot the ball dependably from the outside, but their ability to defend, rebound, and pressure opponents makes them a threat every time they play.
Number five…is Sidney, for the fact of their record (14-4, 14-0 in MVL), and given that the Yellow Jackets have athletes.  They do a lot of things that can win you basketball games, and they've got a variety of girls (Allie Stockton, 15 ppg) sprinkled throughout the leaders' list of MVL statistics.  What you have to consider, however, is their schedule – too many lopsided wins over weaker teams in the MVL.  As a Division I team, the Jackets' athleticism will be sorely tested when they start playing against the rest of the southwest region in the post-season tournaments.
Number six…would be Parkway. We saw the Panthers for the first time last week in hard-fought loss to Marion Local and came away impressed with their overall game.  This is a team that can shoot and score with Gabrielle Stober and fellow guard, Paige Williamson.  They also have size in the paint with 6'2″ post player Allison Hughes, so they've had success as evidenced by their 16-1 record.  Stober hit for 26 against Marion, but she didn't get a lot of support.  Still, this is an athletic team that plays in the physical MAC, where there's more knocks and bruises than there are open shots.  We were impressed.  Gabrielle Stober was as good a shooter as we've seen in a given game…anywhere…this winter.
Number seven…and we'll add an additional team because the Butler Aviators' overall record is impressive (15-4), their conference record is impressive (12-2), and they have the athletes to score an upset on that one given day.  Their nemesis has obviously been Sidney, who's beaten them twice.  However, having seen Butler play they have a scoring duo with Sami Bardonaro and Natalie Schoenherr, and a legitimate inside player in 6'2″ Lauren Dady (11 rebounds per game).  On a good night they'll be a threat against unsuspecting and unfamiliar teams in the tournament.
Conclusion:  There's plenty of room here for 'but you haven't seen so-and-so', and the one team that heads that list is probably Miami East.  Others to consider:  Tippecanoe, and New Bremen.  The tournament draw comes this weekend.  If we've missed any others…we'll all know soon enough!