Defense and cool play…unranked Troy Christian pulls the weekend stunner, knocking off Div. III No. 1-ranked Miami East to claim a share of first place in the Three Rivers Conference.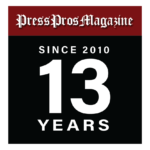 Casstown, OH – Ray Zawadzki smiled afterwards and said…quietly, "This was not only the biggest win of the year, it might be the biggest win of my coaching career."
The Troy Christian student section, and his basketball team, were anything but quiet, however, after a 48-43 Friday night win over the Miami East Vikings, the state's #1-ranked team this week in Division III basketball.  The noise outside the Eagles locker room was raucous.  And the student section couldn't find enough people to high five, hug, or congratulate.  The Eagles' 10th win in a row, and their 14th of the season (14-3) was a big, big deal.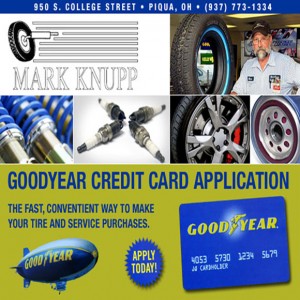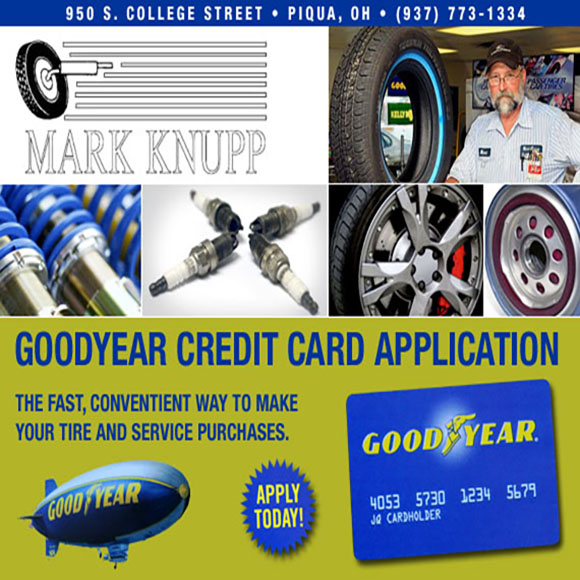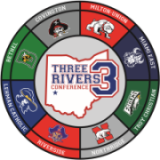 A lot of people expected Troy Christian to compete after losing back in December to Miami East by five points;  but few would have been willing to bet on them winning against the Viking scoring duo of Wes Enis and Jacob Roeth on their home court.  Junior guard Parker Penrod had other ideas.
"We all came here with a challenge on our shoulders,"  he said outside the Eagles' locker room.  "They were the #1 team in the state, so obviously we knew it wasn't going to be easy.  But we wanted it a lot.  We practiced all week, we fought together…everyone just played so well.  I couldn't be more proud."
Everyone did play that well, but no one better than juniors Frank Rupnik and Alex Free…Rupnik who had the most relevant game of his career, with eight first half points that gave the Eagles the comfort of an early lead;  and Free, whose 15 points for the game and one timely moment after another kept the Eagles in front.
"In our last seventeen wins we've had a first quarter lead in 15 of them,"  said Zawadzki after the game.  "So yes, what Frank did for us tonight was huge."
The Eagles and Rupnik came out with noticeably more energy than East, and Rupnik's 6 first quarter points seemed to fuel their confidence.  That, and the noticeable issue that East's shots simply wouldn't go down.  Enis and Roeth, the acknowledged two-headed snake for East, simply struggled to get open looks, and the ones they did get rimmed out, caromed off the back flange…and always into the hands of a waiting Troy Christian rebounder.  Perhaps distracted by their inability to make shots, somehow they forgot to guard Rupnik, whose first quarter points were uncontested.  Conversely, neither Enis or Roeth scored.  The Eagles led 12-7 at the end of one.
Five points is hardly an insurmountable lead when you have that kind of firepower with Roeth (18 pts ppg) and Enis (22 pts ppg), the TRC's leading scorers.  After the timeout between quarters, everyone, including Troy Christian faithful, expected the snake to strike…or to at least become a factor.  As it turned out, neither happened.
The factor, as it turned out, became Troy Christian's defense, which shut off driving lanes to the rim and forced Miami East to shoot from the perimeter, where its shooting woes would continue.  And credit the Vikings for their own defense, which limited Free, Rupnik and company to just 8 points in the second quarter to keep things close.  Enis would score 3, and Roeth 1 in their own 8-point quarter as the teams went to halftime with TC leading by the same 5-point margin, 20-15.
Troy Christian came out in the third and scored the first four points to take its biggest lead of the game, 24-15.
East gave its fans some hope with an immediate answer, a 4-point run to draw to 24-19.  But Troy Christian continued to jam the paint, deny East room to attack the rim, and frustration began to creep into the Vikings' offense…taking tougher shots, with long rebounds that again fell into the hands of the Eagles.
"You have to give credit for the defense to my son (Grant),"  said Zawadzki.  "I think he studied film for about five hours this week, just breaking down Miami East."
"We just wanted to deny them where we could and make them take tougher shots,"  said Grant Zawadzki, a pretty fair guard for the Eagles in his day.  "We were very aware of Enis and Roeth."
Alex Free was beginning to become a factor.  After scoring just 2 points in the first half, he single-handedly outscored East in the third quarter with a bucket down low and five made free throws.  He scored 7, the Vikings scored just 6, and TC extended its lead going to the fourth quarter, 31-21, when Vaughn King hit a contested running layin at the buzzer.
This was unfamiliar territory, as the Vikings had suffered just one loss previously (to Division I Westerville North, 14-2), and rarely trailed through their first 17 games.  The Vikings cut the lead to 7 on their first possession of the final quarter, but could not seize the momentum.  Every time Roeth and Enis touched the ball it looked like a feeding frenzy, as Troy Christian's defense swarmed to the ball.
And at 4:12, Parker Penrod picked up a loose ball near midcourt and outraced Jacob Roeth to score just his 5th and 6th point of the game on a pair of free throws, pushing the lead back to 11 points.  East tried to answer on a pair of buckets by Bryce Haught, but TC's Kyle Sebor trumped that with back-to-back 3-pointers from opposite corners of the court.
"There isn't a guy in the school who doesn't trust Kyle Sebor shooting the three right now,"  said Zawadzki.  "He made eight on Tuesday against Tri-Village, and set the school record."
Fouls began to add up for East as the clock declined.  Alex Free took full advantage.  Free, who entered the game shooting just 57% from the line for the season, went to the line six times in the final quarter and hit all six shots, pushing his point total to 15.  Penrod hit a pair, and Christian Brusman split a pair.  Collectively, the Eagles pushed their lead to 15 points over the final four minutes, hitting 9 of 12 from the line.
East showed life and some comeback, cutting the lead against the Eagles' bench in the final 90 seconds, as Enis finally reached double figures (13 pts.), and Roeth rebounded from his 1-point first half to score 10 in the final minutes of the game and finish with 11.  But it was too little, and much too late, as the clock expired on a 48-43 Eagles win.
"The energy,"  repeated Free.  "We knew it would be a challenge. It was packed, and every time we made a shot, it was just loud.  Frank (Rupnik) was huge for us.  He was the biggest guy on the court (6'6″). They didn't have much size, and we just tried to feed him the ball."
Ray Z. tried to take it all in stride, but it was obvious as he talked…just how much this win meant to him and the Eagles.
"Anytime you beat a No. 1 team it's going to be a big game, and the last time we did it was ten years ago when we beat Tri-Village,"  he began.  "You don't get many opportunities to play No. 1, so with the tournament draw coming up, this will help us with a better seed.  The kids played so well tonight.  They executed our game to perfection and I'm just so proud of them."
It had been a quiet ride from Dorset Street on the bus to Casstown, a sign of focus and the seriousness with which the Eagles took their opportunity.  But the quiet on the bus probably paled to the quiet locker room of Miami East afterwards.  It had been a stunning night.
"That team is going to go far in the tournament, there's no doubt,"  said a respectful Zawadzki, hardly inexperienced in such matters.  "They've got some special talent."
Call it losing a battle, perhaps…while preparing to win the war.
Sometimes the shots just don't land;  and sometimes the Eagles soar.