The strategic move, according to plan, turned out not to be quite as good an idea as something else in a down-to-the wire finish between cross-town rivals Westerville North and Westerville South.
By Jarrod Ulrey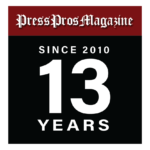 Westerville, OH – Facing one of its sister schools and with first place in the OCC-Capital Division on the line Friday, Westerville North honored the only coach to lead its boys basketball program to a state championship among its latest athletics Hall of Fame class.
Dave Hoover, who guided the Warriors to the 1994 state title, as well as another former long-time North head coach, Kevin Thuman, were among a sold-out crowd that witnessed what proved to be a fitting showcase for the traditional success the district has enjoyed for decades.
Westerville South, which has a state-championship coach heading its program, as well, in Ed Calo, rallied from a 10-point deficit to take a fourth-quarter lead before North came away with a 55-53 victory.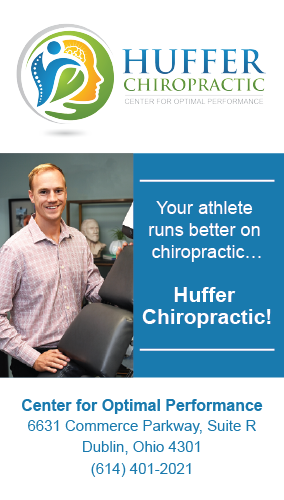 With 12.4 seconds remaining, South's Kruz McClure held the ball momentarily following the inbounds pass before dribbling to halfcourt.
That's when North's Micah Young, who had been instructed to foul because his team had only committed four up to that point, reached around with his left hand to knock it away.
Young picked up the loose ball and drove toward the basket, where he was fouled by McClure with 1.7 seconds left and made both shots for the game-winning points.
"Me and Carter (Reese) were going to switch and I said I was going to get Kruz as the on-ball defender," Young said. "They wanted us to foul, but I was looking to steal it. (I've had situations like this before) in AAU, but this was definitely the biggest stage."
While South dropped to 12-4 overall and 8-2 in the league, North is 14-2 overall and 9-1 in the OCC-Capital a season after the Wildcats put together a perfect regular season and the Warriors finished 17-7.
"It's sort of a celebration of basketball in Westerville honestly," North coach Shan Trusley said. "I don't see every community in Ohio, but I think Westerville has the best basketball in the state of Ohio, community-wise. We have three really good high school basketball teams (including 2021 state runner-up Westerville Central) here year in, year out. How often do kids get to play in front of a packed house like that and have that kind of celebration?"
North took a 16-15 lead into the second quarter after Young hit a 3-pointer with one second left in the opening period.
The sophomore guard kept things going in the second for the Warriors by hitting two more 3-pointers to give his team a 28-22 lead.
Sophomore guard Tai Perkins hit another 3 with 1:43 left before halftime and senior post player Rex Mbouge turned a steal into a dunk as North took a 34-24 lead into halftime.
South got back to within 43-37 heading into the final period and used a 14-2 run to take a 49-45 lead with 2:50 remaining. North was held scoreless for more than four minutes during that stretch.
"I'm proud of their effort," Calo said. "It's a tough environment with a lot of excitement. We're down 10 points and not playing well and the league is on the line. Our kids could have folded, but our kids played tough. I'm encouraged that our kids didn't quit."
With 2:01 remaining, Young hit a 3-pointer to tie it at 49.
South made it 53-51 with 51 seconds to go on a putback by senior guard Jadi Cunningham, but Young scored North's final 10 points, including making a basket with 31 seconds remaining to tie it.
"We always know going into it that it's going to be a one-possession game," Trusley said. "When we played them over there, it was a one possession game (which North won 53-50 on Dec. 9).
"All we wanted (Young) to do (on the possession in which he got the steal) was foul because we had fouls to give. He was looking at the bench waiting for us to tell him when to go and get the foul. At seven seconds, we're like, 'Go now.' I didn't know he was going to take (the ball) from him. We just wanted him to foul and make them take it out of bounds, but Micah's a great kid who makes plays like that all the time."
Young, who came in averaging 13 points, finished with 26 points, while Reese had 10 to lead the Warriors.
Calo retired last May after a 35-year tenure that included the Wildcats finishing 25-1 last winter, but two months later had a change of heart and decided to return to the sideline.
He's got a talented sophomore to build around in McClure, who finished with 16 points, while sophomore forward Tyler Kielmeyer added 12 points.
The North-South game was the nightcap of a girls-boys doubleheader, with the Wildcats winning the girls contest 62-22 to improve to 15-2.
"The one great thing about Ohio basketball is that you can always play for the tournament," Calo said. "This league isn't over and they've got a couple games that they'll have to play well to win. We just want to get better every day and prepare ourselves to be our best toward the end of the season. That's our goal and that's what it's been for 35 years.