With Mikey McCollum sidelined again by an ankle injury, Olentangy Orange used its depth, balance and defense to dismantle Dublin Coffman, 46-32, in OCC Central play.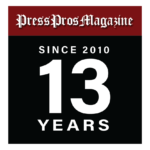 Lewis Center, Ohio – For all but six games this season, the Olentangy Orange boys basketball team has functioned without one of its standout players, 6-foot-4 guard Mikey McCollum. The fact that Orange is 15-2 and ranked No. 5 in the Associated Press Division I state poll is a testament to the Pioneers' depth, skill level and resilience.
"Except for the fact that we have one less weapon, we haven't really changed much scheme-wise without Mikey," 6-3 senior guard Elias Lewis said. "We just trust all of our teammates, and especially the role guys, to step up and play well when their number is called."
On this Friday night, it was Orange's tenacious half-court defense that stole the show in a 46-32 win over visiting Dublin Coffman. The Pioneers remain two games back of Olentangy Liberty in the Ohio Capital Conference Central Division standings, as a potential showdown looms with their arch-rivals in the season finale Feb. 17. Liberty won the first matchup 56-55 in overtime.
"Coach (Jamey) Collins was very complimentary afterwards about our defensive performance and that meant a lot to me because that's what his teams have been known for a lot of years," Orange coach Anthony Calo said. "Coming in, I thought Coffman was very good defensively and they were. But we were excellent on that end of the floor tonight, no question."
Orange rarely allowed Coffman any open shots and that effort resulted in numerous droughts for the Shamrocks, who fell behind, 11-3, and never recovered. It took Coffman 3:38 to get on the board. Then, the Shamrocks were scoreless for the first 4:36 of the second quarter.
"We've been focusing the past week or two in practice on defense," sophomore swingman Devin Brown said.
Added Lewis, "We knew Coffman had good three-point shooters and we made sure we had a hand in their face every time they got the ball."
Moreover, without flinching, Orange often turned those stops into fast break opportunities. The 46-point effort is a bit misleading. The Pioneers came in scoring 61 points per game while allowing roughly 49.
"We use the phrase 'Pace Is King' because we want to play fast," Calo said. "Make or miss, we like to get back downcourt quickly, because we think we've got some great athletes who thrive in that kind of setting. Generally, we generate our offense from what we achieve on defense."
Lewis scored 14 points, freshman Levi Davis 12 and Brown 10 for balanced Orange (15-2, 5-2). Davis, just a freshman, did his damage off the bench. So did Dylan Joy (five points) and Will Butler, who fouled out after a strong defensive effort.
Lewis, who came in averaging 17.8 points and 4.1 rebounds while shooting 46 percent from three-point range, is one of the top uncommitted seniors around. His only scholarship offer to date has come from Mount Vernon Nazarene, which had about a half-dozen coaches and players on hand. Lewis runs the floor like a gazelle, has great leaping ability and gets excellent elevation on his jump shot.
"Elias has a ton of schools interested," Calo said. "He'll get his, trust me. His game probably has been impacted the most by Mikey's absence since they're our two big scorers, but we've adapted. All things considered, we've done pretty well thus far, but I'd like to think we can do some extra special things in the postseason."
Calo emphasized that McCollum, a Hillsdale signee averaging 16.3 points and 4.5 rebounds while shooting 48 percent from three-point range, will return from a sprained ankle soon. He missed the first nine games with a hip injury.
"Mikey should be back by our game against Hilliard Bradley (Feb. 10)," said Calo, who has coached the program since its foundation in 2007. "I expect us to be at full strength for our final push for the OCC and the post-season."
Senior point guard Jordan Edwards, a 6-3 senior committed to Ashland, also is key component to the Pioneers' success. He is averaging 10.7 points, 6.0 assists and 4.7 rebounds. He had two blocked shots that led to breakouts against Coffman.
Colin McClure had 12 points and Chase Kern 10 for Coffman (10-7, 3-4), which also fell to Orange 67-53 on Dec. 9.
In the girls game, Tessa Grady scored 18 points and Keiryn McGuff added 17 as state-ranked Coffman trounced Orange 56-24. The Shamrocks are now 14-4.